10 Must-See Movies Filmed In Krakow
We all have that one friend who spends every film night pointing to the tv and saying "Oh, i've been there!" and "Yeah, I sat in that exact place and did some interesting thing!". Nobody likes that guy and nobody really cares that he's been there or done that thing... but damn isn't it exciting when you are the one who recognises familiar places and faces from your real life up there on the silver screen!
For those who live in or have visited Krakow, this is your opportunity to be that guy. For those that haven't, these films are a brilliant opportunity to see exactly why you need to come. From Bollywood to Hollywood, and from Krzysztof Globisz's lazy angel to Jim Carrey's hardened Police Detective – we have compiled the ultimate list of films whose camera was focused on our cobbled streets.
We've even gone to the trouble of tracking down each film online and the English subtitles where necessary. Beneath each film description, you'll find a link to a streaming site on which it is free to watch or download the film w/ no registtration, so, don't be scared to click the links and check out these amazing movies for yourself.
---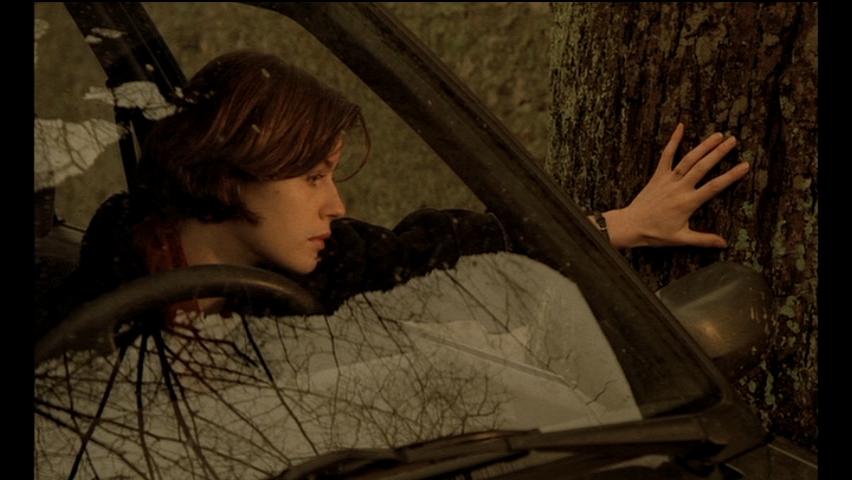 'La double vie de Véronique', Dir. Krzysztof Kieślowski, 1991 / French & Polish



This fantastic film which has managed to remain basically unknown throughout most of the world is right at the top of our list for a reason. A cinematic masterpeice composed of moody cinematography and deeply moving, deeply moved characters enmeshed in a mysterious yet compelling storyline, it can be compared to the 2001 French cult classic, Amélie. While 'Amelie' charmed global film lovers and gained mainstream success, it's mother, 'The Double Life of Veronique', remained relatively in the shadows. After watching both, you might find it a surprise that Amelie Director Jean-Pierre Jeunet's has never been sued for his beautiful rip-off. He has even publicly admitted that his film was inspired by Kieślowski's Veronique.
It's directed by the magnificent Krzysztof Kieślowski, who gained international fame with his legendary French trilogy Three Colours: Red, White & Blue. Kieślowski's expertise at sparking the imagination is evident throughout the Double Life of Veronique as we are initiated as voyeurs in the lives of French Veronique and doppleganger Polish Weronika (both played by the divine Irène Jacob) as, although unknown to each other & thousands of miles apart, they experience a shared metaphysical connection while simultaneously exploring bizzare, romantic and esoteric experiences in their unique daily lives.

Watch Online w/ English Subtitles
---

Directed by Vikram Kumar, 2016 / Tamil



This time-travelling bollywood blockbuster literally blew up the blocks of Krakow's Main Square as they filmed an explosion scene, interupting what was a romantic flower-laden lunch for the leading lovers (courtesy of the Rynek's staple flower stalls). We were lucky enough to watch all the action unfold and to pick up some free flowers which were being given away by the film crew after wrapping for the day.
Starring popular Indian actor Suriya (who plays three rolls, ala Eddie Murphy) and Samantha Ruth Prabhu as his wife. To film opens with scientist Dr. Sethuraman, who invents a time-travelling watch which can move you backward or forwards 24 hours in time, only to be killed, along with his wife, by his evil stepbrother - but managing to get their son to saftey. This story follows the adventures of this son who has grown up with no knowledge of his true parents or past, but becomes embroiled in his truth and time-travelling legacy through a hero forming journey.

Watch Online w/ English Subtitles


---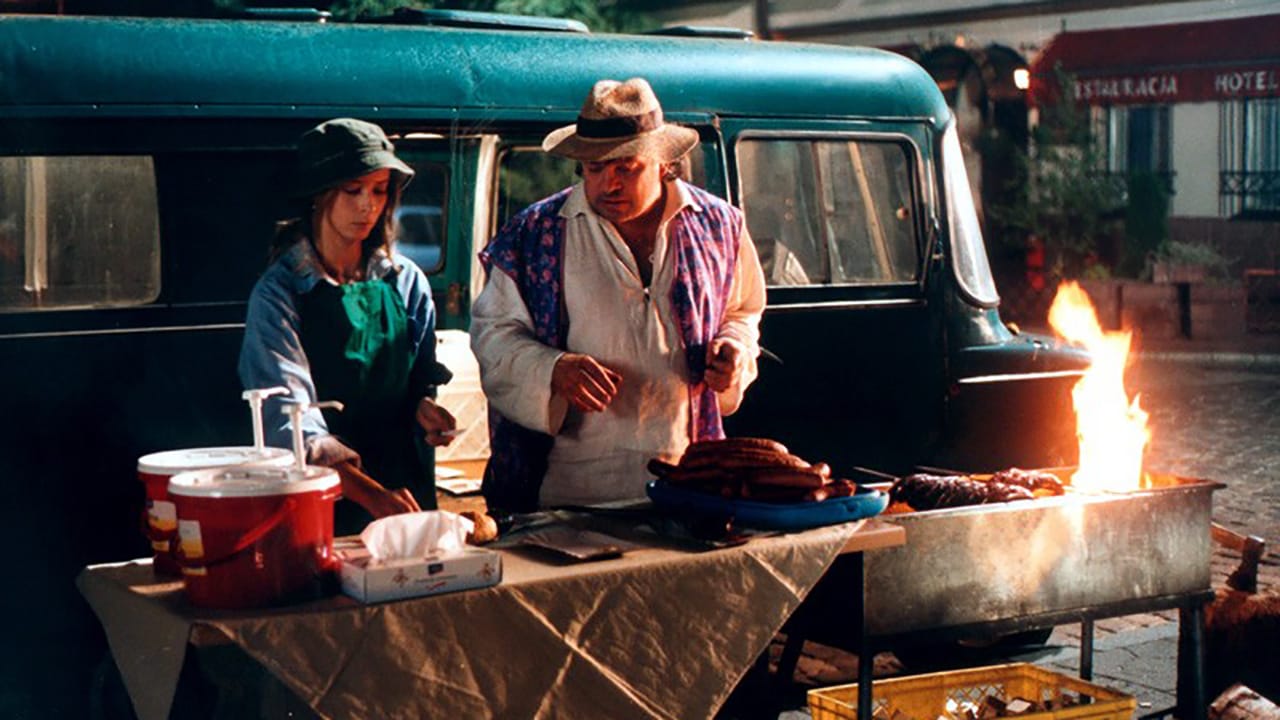 'Anioł w Krakowie', Dir. Artur Więcek, 2002 / Polish



This Polish comedy is well loved by Krakowians and features loads of iconic local Krakowian sights such as 'Kiełbaska z Niebieskiej Nyski' - Hala Targowa's late night staple 'Sausage from the Blue Van', the Vistula river front, the blue bridge across to Podgorze & all the
'Angel in Krakow' quite literally follows the story of an Angel in Krakow: Giordano, a childish and laid back but rather lazy rock & roller of the heavens who strives to enjoy his life & work (helping earth) slowly and adventurously. This too-cool-for-school angel, who is friends with Elvis Presley, is understandably not the best employee that God has ever had. The big guy upstairs and his meagerie of white robed stick-up-their-asses bretheren are becoming annoyed by Giordano's laze faire attitude, hilarity ensues.
---

Dir. Steven Spielberg, 1993 / English



Most of you will have already seen this one but we couldn't exactly leave it off the list considering guided tours of Krakow will literally walk you past the buildings in Kazimierz where the film was shot and take you through the actual place it all went down. Schindler's Factory is now a museum dedicated to preserving the memory of the horrific events which took place during WWII and the heroic actions of German businessman Oskar Schindler, who saved the lives of Jewish refugees at the risk of his own by saying he needed them alive to work in his factory. It's not so surprising that this was considered a Hollywood-worthy story by Director Steven Spielberg.
Although the story of Oskar Schindler is real, Spielberg's film is actually based around a historical fiction book (Schindler's Ark byThomas Keneally) which is itself based around the real events. So, as you can imagine, the film strays pretty far away from the truth in the end – it is a film about the holocaust starring Liam Neeson and Ralph Fiennes, after all. However, if you haven't seen it yet, it's still worth a watch if only to humanise the victims of seperatism, to teach us the danger of treating anyone as an 'other' or letting fascism become a norm.
---

Directed by
Alexandros Avranas,

2016 / English




The filming of 'Dark Crimes' in Krakow brought the superstar likes of Jim Carrey and Charlotte Gainsbourg to the city for an extended amount of time. Some of us *cough* me *cough* were lucky enough to meet Charlotte and are basically now best friends, recording a new track with her and dad Serge on their yacht in the Mediterannian.

If you weren't lucky enough to get behind the scenes of this 2016 film, you still might catch yourself or your friends in the background of some of the scenes, many of which were shot around Krakow's Old Town and in the Main Market Square. Keep an eye out for the drinking scenes in Starka Restaurant. This brooding detective drama is based on the grizzly true story of convicted murderer Krystian Bala and follows the story of a Carrey's detective Tadek, who has his nose to the ground after finding way too many similarities between a certain author's crime novel and the murder case he is working on.
---

'Człowiek z Marmuru', Directed by Andrzej Wajda, 1976 / Polish



With Stalin's freshly built socialist 'city' of Nowa Huta as the backdrop, Wajda's truly iconic 'Man of Marble' follows the story of Polish bricklayer, Mateusz Birkut (Jerzy Radziwiłowicz), who's wall building expertise lands him a job as PRL posterboy for the hard-working everyman. His image becomes such a central theme of the Stalinist propaganda that marble statues are even carved in his image, hence the title of the film. Two decades pass and student documentary filmmaker Agnieszka (Krystyna Janda) has decided that the now illusive Mateusz is the perfect candidate for her diploma film.
Charming, witty and studded with politcally critical metaphor, Man of Marble is totally laden with controversy. As it was filmed during actual communism, by the dictates of Soviet censorship it should not have seen the light of day. Many people question the true motives of Wajda (was he a spy?) and his seemingly politically critical movie citing the fact that since it was able to be released, it must have been put out there quite deliberately by the then socialist goverment. Wajda's later films did little to quiet the critisism of his subtle propaganda-within-propaganda.

Watch Online w/ English Subtitles
---

'Lune de miel', Directed by Élise Otzenberger, 2018 / French



Gotta have at least one romantic comedy on the list, right? This film is actually French... okay guys.... which obviously makes it cultured rather than cringeworthy, so, ingore the lame title and don't scroll past so fast.
My Polish Honeymoon is unsurprisingly the story of a couple exploring Poland on their honeymoon. Parisian lovebirds Anna and Adam are on a mission to explore their shared Polish-Jewish origins by combing their post-wedding trip with an invitation to a seventy-fifth anniversary commemoration of the destruction of village where Adam's grandfather's was from. Their road-trip adventure takes you not only to Krakow but also through beautiful surrounding rural areas and quirky towns.
---

Directed by Yurek Bogayevicz, 2001 / English


Ever found yourself praying that you could watch a film where the kid who told Bruce Willis "I see dead people" in the Sixth Sense plays cheeky Polish village ragamuffin to Willem Dafoe's (most notably the bad guy in 2002's Tobey Maguire Spiderman classic) child sheparding preist. Will Jewish peasant boy Haley Joel Osment see dead people again when the Nazi's come to town and he has to pretend to love Jesus? Will Catholic Priest Willem Dafoe expose the little camoflaged Jewish boy to the evil Nazi tyrants? I bet you can't wait to find out.
For some reason, despite it's commercial appeal and Hollywood starring names, it went completely unnoticed by the world and was never even released in America. Despite the WWII setting, 'Edge of the Lord' pulls off a pretty classic childhood watch which is has a generally cheerful and adventurous tone - ala Sound of Music, My Girl & Goonies.
---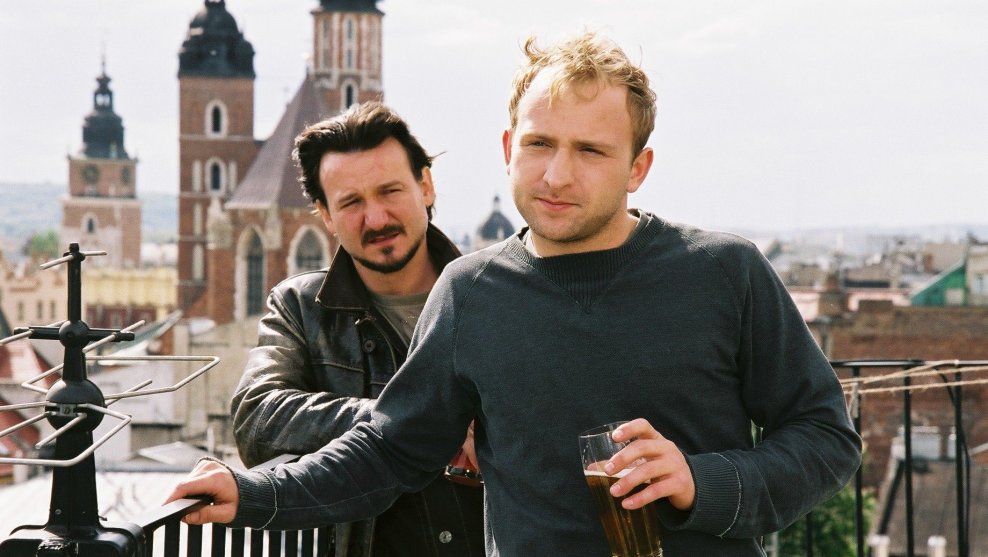 Directed by Juliusz Machulski, 2004 / Polish


If you didn't know that Krakow plays host to Leonardo Da Vinci's famous portrait 'Lady with an Ermine', then you have probably never googled Krakow before now. The city loves to boast about it's ownership of this iconic painting and doesn't miss an opportunity to plaster it's image on a tourism campaign. This comedy crime film follows the efforts of some not so sleek crooks as they attempt Krakow's heist of the century - plotting the theivery of Da Vinci's second most mysterious lady against the beautiful backdrop of Krakow's cobbled streets.
---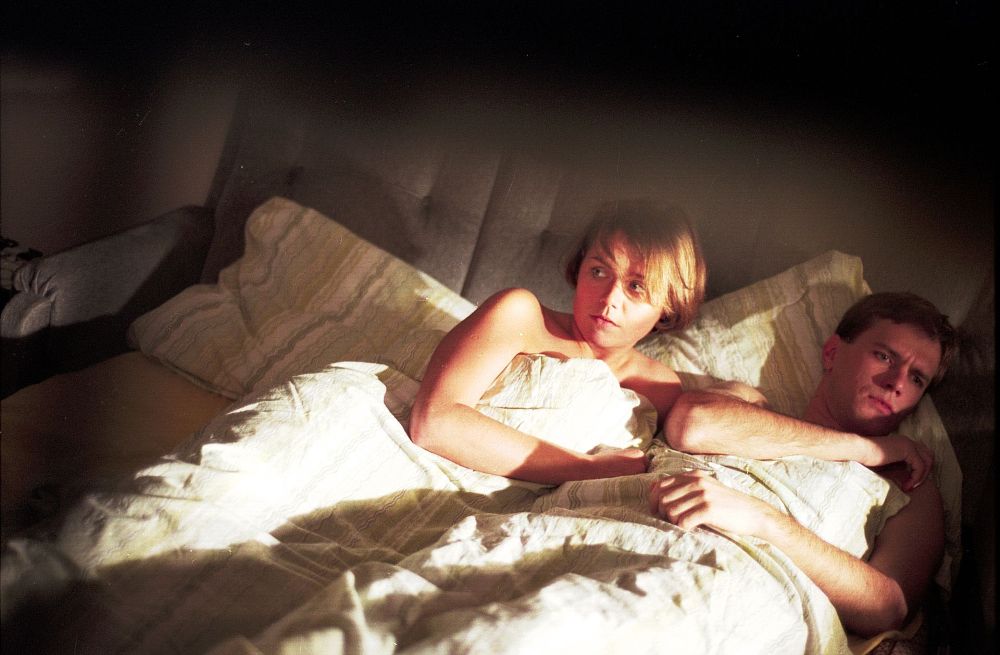 'Życie jako śmiertelna choroba przenoszona drogą płciową',
Directed by Krzystof Zanussi, 2000, Language: Polish



Cult Polish filmmaker Krzysztof Zanussi's typical dark and abstract style plays strongly throughout this sullen consideration of the meaning of life. This film follows the meditative final innings of pessimistic (or realistic?) Dr. Tomasz Berg as an impending cancerous death forces him to face his own mortality and to question the meaningless consumer labryinth in which we spend our living hours.
Watch Online w/ English Subtitles
---
---
Discover more great articles about Krakow!
---
---
— 25 Funny & Amazing Polish Idioms That Everybody Should Use
— The 9 Best Breakfasts in Krakow
Comments