Bucharest Travel Tips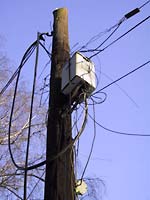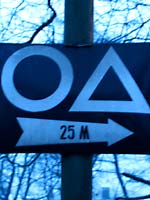 As ever, taxis should not be hailed from the rank, but called from a reputable company. Prices are obliged to be posted on the door and shouldn't be more than 2 lei/km. Make sure the metre is on before setting off and generally be wary of any other funny business.
Money should only be exchanged at the banks. Exchange bureaus at the airport should especially be avoided due to their bad rates.
Beware of old currency. In 2005, Romania knocked four zeros off their currency. Some of the old notes are still in circulation, though no longer legal tender. If you get stuck with one, you can exchange it at a bank.
Pickpockets are a very real problem in Bucharest so take extra precautions. Most often they take the form of young Roma children around Piata Universitatii who will ask you for money with their hands out slyly patting your pockets. You'll soon be surrounded by kids most of whom are distracting you while others dispossess you of your things (we've seen it happen too often). The best prevention of this scenario is physically swatting them away while outpacing them or raising your fists and threatening to crush them if they don't back off. Obviously, don't keep valuables in coat pockets where they can easily be removed.
If you need to make a phone call, you'll need to get a phonecard from the post office or one of the scarce kiosks that actually sells them (for 10 to 20 lei). Though this might be a slight challenge, finding a public phone will not be: there is one discreetly placed somewhere on almost every block. If something isn't working, it's probably not you; only about 60% of the phones actually work, so just find another. Alternatively, getting a Romanian SIM card for your mobile is also a good option, though the cost of calls and SMS messages is generally high.
Though since 2005, over 1 million stray dogs have been purportedly rounded up and disappeared (what do you think they make mici from?), you will still see plenty in Romania's capital. Getting bitten by one of these dogs will involve an obligatory rabies vaccination over the course of several months since three shots are required. So, please, don't let it happen. Romania's stray dogs are generally skittish and easy to scare off by feigning to hit them, so no excuses.
Bucharest may be the least handicap friendly capital in Europe. There's not a flat, smooth surface in the entire city, and handicap toilets are extremely rare. Though EU entry and legislation should change this soon, we wouldn't recommend for anyone with a physical handicap to enter the city for at least five years.
A few words on going out to eat:
First off, a 10% tip is customary at the end of a meal. Second, when ordering it's wise to have a few back-up options in mind, as your first choice will oftentimes not be available. And if there's bread on your table, you're paying for it; bread is rarely complimentary.
Almost everyone in Bucharest smokes and everywhere you go will be smokey, so get used to it.
The whole vampire thing - please people, give it a rest.
Sadly, Romanians can be kind of racist. Depending on where they are from in Romania (and you'll find them all in Buch), that brand of prejudice may differ by region. Be careful of what you say about Roma (gypsies), Germans and especially Hungarians in certain company. Similarly, don't glorify the People's Palace - everyone hates it.
Don't put your feet up in Bucharest, or on anything where feet weren't designed to go. Should you, you'll get a firm scolding and several dirty looks.
The cotton in everyone's ears is to protect from 'the current.' Doors should generally be closed behind you, as any space where air can pass easily through will result in all those in that space to be struck deathly ill (according to Romanian superstition). For example, two windows open in the same car is an invitation for calamity (if anyone can convincingly explain this to us, please, by all means...). By the same token, women should not sit on the floor, stairs or anything cold or uncovered. The Romanian scientific community long ago proved that this practice would result in the freezing of women's ovaries.
Bus tickets are only 1.10 lei and you should make sure you have one before you get on a bus, because checks are very frequent. Think of all the Alexandrion (cognac) you could have drank with the money you spent on that 40 lei fine.
Don't be surprised while shopping that instead of your change you get single pieces of gum, candy or tissues. That's Romania for ya.
Despite how it may seem, prostitution is not legal here, so act accordingly.
Above: Let the cables sleep
Below: 'Match the shape' games twenty five metres that way...
Comments