Best Places Vol. 3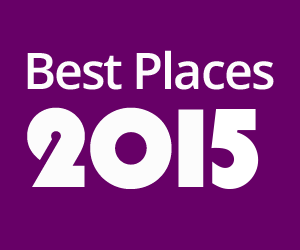 Had a good night's sleep in a cosy, homelike hotel? Or the tastiest and most romantic dinner ever? Or maybe the best pub crawl of your life? Now is the time to say thanks to the people who were behind this fantastic time, and to recommend the outstanding businesses to others.
The year 2016 is the third in a row, in which we award the Local Life's Best Places plaques and stickers! What has been our motivation behind these accolades? It's not exactly rocket science: to reward and encourage top products, services and ideas. As a barometer of all that goes on in the city, we at Local Life Wroclaw feel it's our responsibility to point our readers in the direction of the very best Wroclaw has to offer. Whether you are a savvy Wroclaw visitor, or yet a newbie, our bright green and white stickers and the 'Best Place' plaque are a sure recommendation to just the right place to eat, sleep, party or enjoy local culture.
This year was no different than the previous two: we received a flood of votes, and the competition was fierce. It was really a tough task to decide on the sole winners, the creme de la creme. But here they are! Ladies and gentlemen, we present to you the winners of the third edition of Local Life Best Place awards!
Restaurants
Ahimsa Vegan Restaurant
Dobra Karma
The Mexican
Le Bistrot Parisien
Masala Indian Restaurant
Hotels
Hostel Bemma
Hotel Jana Pawla II
Hotel Patio
Royal Hostel
Friend's Hostel & Apartments
Pubs & Cafes
Restauracja Česká
Piwiarnia Warka
The Neon Side
Pod Papugami
Bernard Pub & Restaurant
Shops
Souvenirs Na Solnym
Renoma
Arkady Wroclawskie
Hala Targowa
Entertainment
Wroclaw Sightseeing Tours
Kolejkowo
Akademia Ruchu
Secret Room
Salon Bilardowy Sezam
Culture
Kino Nowe Horyzonty
Raclawice Panorama
National Museum
City Museum of Wroclaw
Teatr Muzyczny Capitol
Services
Link Language School
Michelle Cosmetic Studio
Nails Cosmetic Studio
Beauty Balinese Boutique
Tourist and Bicycle Information Center