Strip Clubs In Warsaw
Warsaw is well known for having some great strip clubs and bars located within the city. They have a wide variety of customers that include stag parties (that now visit the city on a regular basis), businessmen and people out on the town partying. Most have girls that perform strip teases on stage, with an option of paying for a private dance. A typical price for a dance may be 100 zl, and you will have to pay to get into some of the clubs - but not all. If you are buying drinks for yourself, your pals or a girl, we suggest you check the prices on the drinks menu before you do so!

All the main places to go are just a cheap taxi ride apart, so it is possible to check out all of what's on offer very easily.

We have gathered a selection of the best strip clubs in the city.


New Orleans
ul. Zgoda 11
tel: +48 606 92 43

'There are kinds of phenomena a gentleman cannot afford to know, for if he knew such, he would seize to be a gentleman...Therefore we avoid banality and crudeness'.
New Orlean is an exclusive gentlemen's club located right in the centre of Warsaw. The building, where the club is based in, perfectly captures the atmosphere of the place - luxury and taste that encourage you to have a look inside...you won't be disappointed! The club's beautiful and sensual dancers, together with a fully stocked bar serving top alcoholic beverages and, most importantly, its classy, ellegant design, will guarantee a memorable night!
Still wondering what makes this place so special? Just follow one of theirs visitor's advice '...relax, enjoy the show and feel like a king of the world for one evening...you won't be disappointed'.
If you are thinking of going there, you should stop thinking and just go..you will enjoy it!


Sogo
al. Jerozolimskie 6
tel: +48 22 629 92 09


Kokomo
al. Jerozolimskie 53
entrance from ul. Pankiewicza 4
tel: +48 22 356 20 16


Sofia
ul. Polna 13
tel: +48 22 224 25 24


Vegas Gentlemen's Club
ul. Hoza 35
tel: +48 22 696 82 06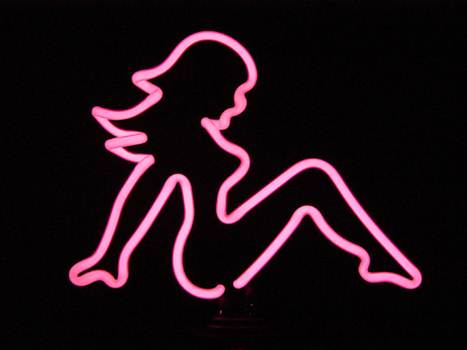 Comments
Hans from Belgium Reply May 8th, 2016
Same think happen too my 1300€ I go never enter club minus
Mr. Nielsen from Denmark Reply Jan 31st, 2016
There are a lot of nice strip clubs in Warsaw. But don't ever enter Club Minus on Chmielna 9, they are very corrupt! I was there with a friend and we were both overcharged a lot. I was charged about 1.200 euros for a dance and a drink I never had! I didn't notice it that night, but checked my account the following day. When I went there to talk them, I was threated by the staff. Even the police couldn't help me, even though they had plenty of similar complaints from other tourists. You can also check tripadvisor, to see complaints from other guests.
Sid from United States Apr 13th, 2016
Same thing just happened to me and my friend. got charges 3,000 between the two of us
Jan from Australia Reply Oct 1st, 2015
There is a strip bar on Nowogrodzka Street in Warsaw which I can't remember the name near to a lovely Croatian restaurant named 'Dubrovnik' where there are girls dressed in 'military style' camouflage that is "FREE" to get into. Please whatever you do AVOID this bar with 'camouflage' girls. They put drugs in my brother's drink so he had no memory whatsoever, stole his credit card and tried to rob £2,000 from his bank account. These racketeers are thieves who want to do nothing but drug and rob tourists. Please for your own safety AVOID this bar at all costs - It's only "FREE" to enter so they can empty your bank account!
Marc from France Reply Aug 30th, 2011
Nice place. Nice girls. I had a splendid evening there. The staff is super nice. Although I recommend you to be careful cause some girls really push hard for consumption. So if you do not take care, you might find yourself drinking a 1000EUR! bottle of champagne. I guess it is the business and espite that I would certainly go back there.
Harry from United States Reply Aug 2nd, 2011
I am going to try them all and then write reviews here so that you know the best to go to. I do agree that if you are asked to buy a girl a drink always ask for the menu as you could well find it is the most expensive drink you have ever bought in your whole life. Clubs like these are great, and the girls are great, but after all they are there to try and part you with your money. Good selection to choose from though, so try them out and let us all know where is good to go, and where not to go. Harry