Ruru Sushi & Udon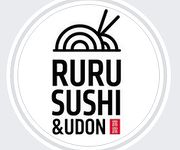 Phone

-

Address

ul. Karmelicka 22
Local Life Krakow is about to select candidates for Best Places awards, dedicated to rewarding and encouraging excellence in products, service and ideas. You are helping us to make the best choice.


Ruru Sushi & Udon has 0 votes. Click here to see the results.


You can vote once a day for your favourite place.
Reviews
Really great value udon lunch special! Tempura, big bowl of udon and pot of tea for around 25zl. I can hardly even finish it and i'm always satisfied with the quality and flavour and the staff are always relaxed and professional.
Have been here a few times now and will keep going back.
Reply