Mr. Vavelsky Pub & Garden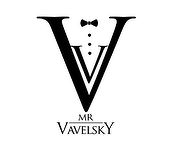 Phone

+48 512 747 918

Website

Address

ul. Gołębia 6
Local Life Krakow is about to select candidates for Best Places awards, dedicated to rewarding and encouraging excellence in products, service and ideas. You are helping us to make the best choice.


Mr. Vavelsky Pub & Garden has 0 votes. Click here to see the results.


You can vote once a day for your favourite place.
Editor's review
Deep beneath the old stone city, in medieval basement where the dragons roam... a legend lies in wait. A legendary party, that is!
New in town, this historic cellar pub was created for one reason and one reason only: for people to gather together inside and have a bloody good night! Everyone is invited to dance the night away in this energetic, let-loose atmosphere — a place for new friends and new lovers to connect. Waking up the morning after night at Mr Vavelski, you will remember all the amazing memories you have made: crazy bartenders setting your drinks on fire, those delicious rounds of shots, getting comfy and laughing with your mates on the cosy couches, the whole crowd singing along at 3 am as the DJ plays electro remixes of your favourite songs, shaking your ass, maybe sharing a first kiss, falling in love, or making new friends and playing the night away on the pumping dancefloor. During the warmer months, you can even catch some rays in the chilled-out summer garden.
Drop by to enjoy karaoke & cocktail night, cheer on your team during all the big sports games, have a laugh with stand up comedy nights, get frisky with speed dating, brains and beer on pub quiz night, vodka tasting and much, much more!.
Editor
Editor & Krakow Local
Reviews