Joanna Słowińska: Voice Workshops Series
Wed 16th
Oct
20:00 - 22:00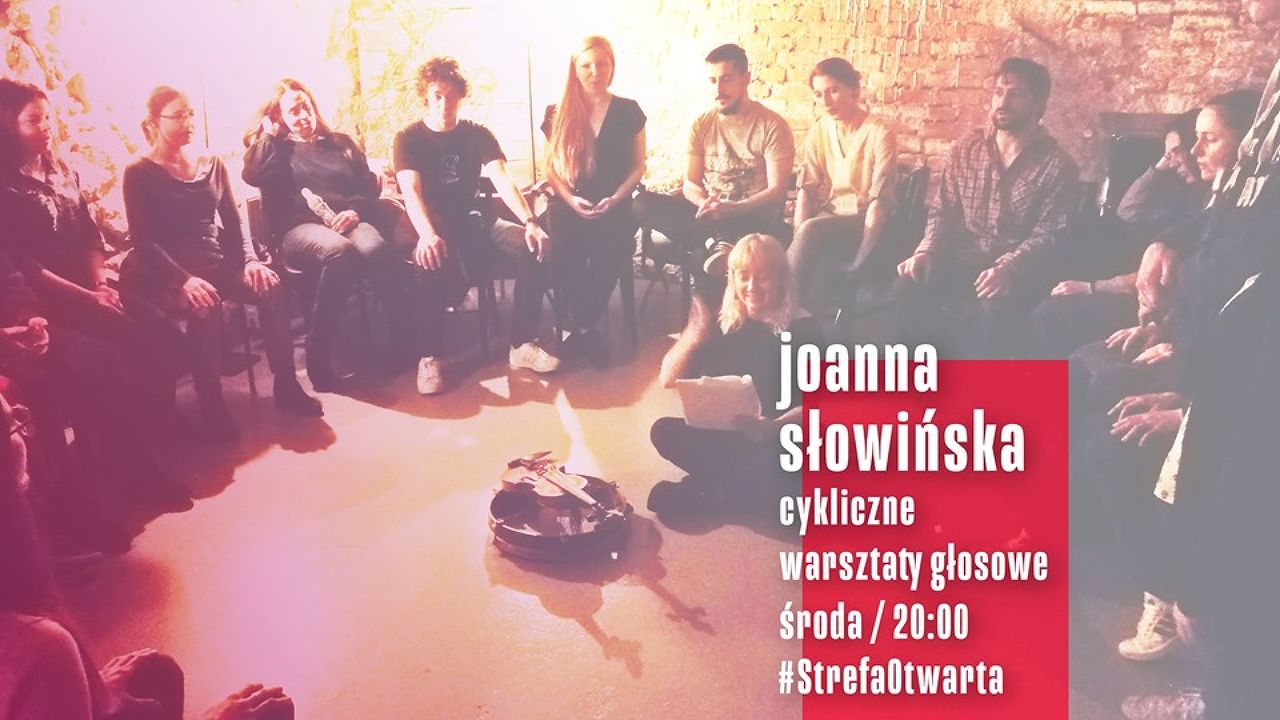 We invite you to join our series of voice workshops run by the legendary Joanna Słowińska!
"In my opinion, singing is the most perfect way to use your voice, and song is a form in which the whole world is located. It combines the beauty of human voice and - through words - human thought.
Folk song carries the non-verbal message of past generations, created as a gift of knowledge for future generations.
Once song fulfilled many functions in human life; it was not detached from humans, but rather complimented us, accompanying people from birth to death, at work and during fun... Singing together, joyfully and expressing fear, unifying and defining man towards other people and towards God - this is the most complete being of the song.
Singing is passion, a liberation and a way of life. Meeting together in song, we experience the beauty and power of harmony, we find a common song that connects us. Singing together, let's listen to each other - let's listen to each other! " - Joanna Słowińska
[photo below: Katarzyna Norka Niedźwiecka: (Instagram)]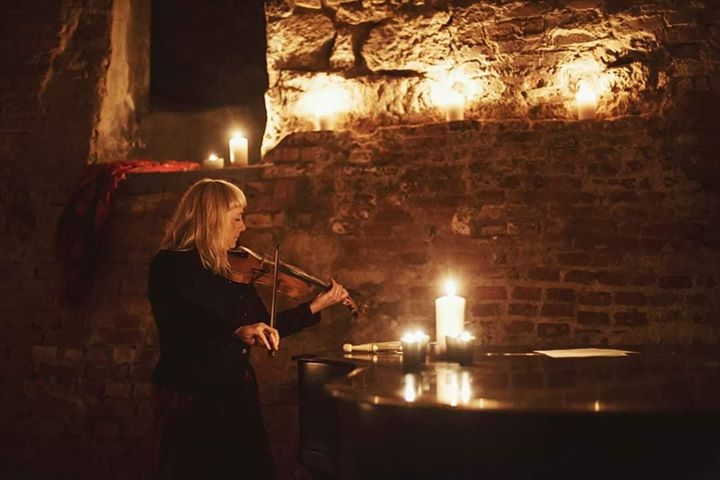 JOANNA SŁOWIŃSKA
One of the most charismatic characters on the Polish stage. A singer with a powerful stage personality; fans of ethnic and world music will be familiar with her repertoire inspired by Polish and Slavic traditional music, lovers of literary songs and from her daring interpretations of the works of Zygmunt Konieczny. She has performed in most European countries (including WOMAD UK), in the USA (NY Broadway Symphony Space, Chicago Cultural Center), in South America (WOMAD Chile), and Asia (Georgia, India, South Korea).
She is a laureate of many renowned festivals, including Grand Prix and Audience Awards at the Polish Radio New Tradition Festival, Przegląd Piosenki Aktorskiej in Wrocław, Superjedynek TVP1 as part of the Festival of Polish Song in Opole. Two of her solo albums: "Live in Alchemia" (2005) and "Twój być" (2007) were at the forefront of the Polish Radio Competition for Folk Phonogram of the Year, and Joanna's album "Moż się" won this prestigious title. In 2013, she was awarded the Gloria Artis Medal for Merit to Culture by the Minister of Culture and National Heritage.
StrefaEtno // JOANNA SŁOWIŃSKA: VOICE WORKSHOPS SERIES
When? Every Wednesday from 8 pm to 10 pm
Where? Strefa Club - ul. St. Tomasza 31
How Much? 1 Class: 30 PLN // Monthly Pass: PLN 100
Partners: Rozstaje / Crossroads Association, Krakow Culture Forum