The Occupiers. The Germans in Krakow 1939–1945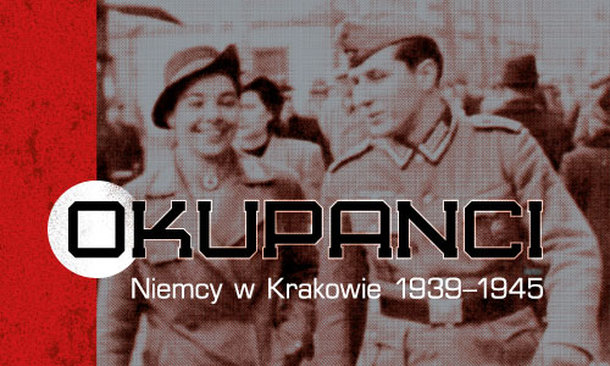 Who were the Germans who used to live in Krakow during World War II? Where were they from? What did they do? How did they spend their free time? What was their attitude to the locals? These questions are answered by temporary exhibition The Occupiers. The Germans in Krakow 1939–1945 prepared by Katarzyna Zimmerer and Monika Bednarek in Oskar Schindler's Enamel Factory, a branch of the Historical Museum of the City of Kraków. Due to the small size of the exhibition, as well as the essentially pioneering nature of the work the exhibits present mainly the general approach, indicating the huge amount of subject matter and its research potential at the same time.
Exhibition The Occupiers. The Germans in Krakow 1949–1945 is the first attempt to deal with this topic at the museum level, and, in a way, it complements permanent exhibition Kraków under Nazi Occupation 1939–1945, where the subject matter of the German community appears mainly with reference to the GG authorities and administration. Enriching the collection of the Historical Museum of the City of Kraków with interesting photographic collections, as well as coverage related to the subject matter of the German community in Krakow within the recent years gave another reason to handle this subject. The fundamental material necessary to prepare the exhibition was a set of archival materials from the Office of the Staroste of the City of Krakow, stored in the National Archives in Krakow, as well as memoirs, academic publications, contemporary press, photographs and other documents from public and private collections.
In time of the war, Krakow was the seat of the authorities of the General Government, the district and the poviat. Therefore, several offices were located here, and the German administration employed crowds of officials and office workers of different levels. The purpose of the policy of the occupation authorities was to transform Krakow into a German city, both in terms of nationality and image. In face of murdering the Jewish population and the ban on registration of the Poles in Krakow, it was the German population that demonstrated the greatest dynamics of demographic growth. In 1943 the Germans constituted c.a. 20% citizens (c.a. 50,000). Among them were the citizens of the III Reich and the Volksdeutschers (people of German origin who lived within the area of Poland before the war). It is their lives that constitute the subject of the exhibition publication.
The exhibition will be presented in the Oskar Schindler's Factory, Lipowa Street 4, till 29th October 2017. You're most welcome!