The Princes Czartoryski Museum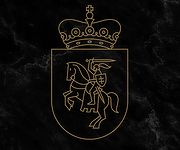 Phone

+48 (12) 3705460

Website

Address

św. Jana 19
Local Life Krakow is about to select candidates for Best Places awards, dedicated to rewarding and encouraging excellence in products, service and ideas. You are helping us to make the best choice.


The Princes Czartoryski Museum has 0 votes. Click here to see the results.


You can vote once a day for your favourite place.
Editor's review
Newly re-opened after a decade of refurbishment and restructuring, this beautiful building houses the vast treasures of one of Poland's most artistically inclined Royal Families. Witness icons of Polish history alongside famous painters (Rembrandt, Da Vinci & more) and prized possessions, painstakingly preserved and recovered time and time again over decades of war and persecution. Initially founded as a patriotic endeavour during the era of Poland's collapse, the museum has had a dramatic history. It's a wonder that so much of the collection has survived at all. This fascinating array of paintings, sculptures, historical artefacts & more make up the oldest and most expensive museum collection in Poland
We recommend setting aside a few hours to properly explore the many rooms and to be slow and happy, taking in and appreciating all the details. In this labyrinth of incredible jewels, it's easy to miss the most stunning sapphires!
Full disabled access & fantastic sensory path for the blind.
Editor
Editor & Krakow Local
Reviews