Rethinking Europe's Refugee Crisis // An Interview with Sindhuja Sankaran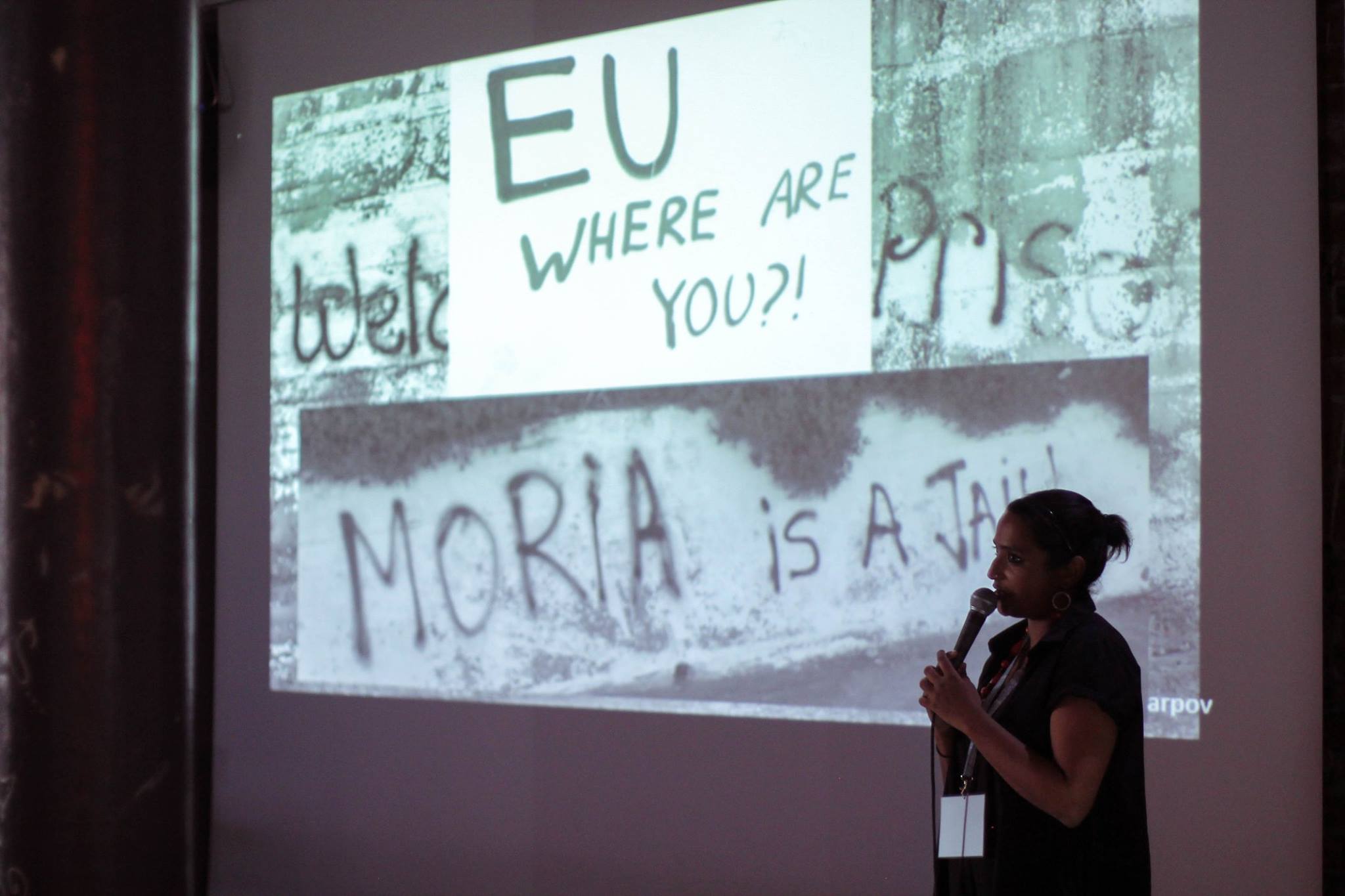 We sat down with Sindhuja Sankaran, founder of Rethinking Europe's Refugee Crisis, to discuss the upcoming event Rethinking Refugees // Knowledge and Action, a two-day compilation of workshops, discussions, photo exhibitions &more, as well as the traumatic situation currently being faced by millions of humans who are desperately fleeing war and persecution in their home countries, only to find little safe harbor or welcome on the outside, often outright rejection, racism and hatred.
---
Can you tell us the story behind 'Rethinking Refugees?'
So, it started last year. For two and a half weeks, I was volunteering at one of the refugee camps... (Moria in Lesbos, Greece - you might have heard, it's literally the worst refugee camp) and while I was volunteering I noticed that what you see when you're there is very different from what you read about it. I really established some beautiful friendships with asylum seekers there and they all had their own stories… I just wanted to come back and communicate that to people in Krakow.
We had a small event in July, 'Stories Beyond the Tent', that was sort of focused on this camp Moria... and people were very enthusiastic about it. Two of them - Karol Wilczyński & Anna Wilczyńska - got in touch with me and they have been working on the issue of refugees for quite some time, so, we decided to have this much bigger event.
So, yeah it all just started from me being there and having, it's very cheesy to say, but a life-changing experience because its just so different what you see there and people should know about it. I also don't have two or three months I can just take off to go back to the camp so I thought about what other way I could help. in Poland, in general, you have very polarised opinions and dissemination is something I know I can do.
How are you hoping that this event will effect people?
Pertaining to the event in Poland, I really really hope the event can change public opinion because we know that public opinion plays a huge role in political decisions and right now Poland needs to make different policies. Poland, the Czech Republic and Hungary are just three countries that are not taking their share of refugees as they should according to the EU. Maybe people just don't know what's happening and they are easily influenced by the fear of a different culture.
But more pragmatically speaking, it's very unlikely that those who do come to the event are those who will have a negative opinion - they're not going to come if they already have an extreme negative opinion - but those who are undecided and also those who already invested in it, we are hoping to mobilise them in a more effective way. Create a community who are showing support towards this cause. There are many ways we can engage in collective action which the conference will speak about.
In terms of an overarching idea, I think that when you start speaking about these individual stories and start seeing refugees and asylum seekers as human beings it might influence empathy and perspective taking. Ultimately it should affect policies, the asylum seekers' paperwork should be processed faster, they should not experience racism, integration should be much easier for them.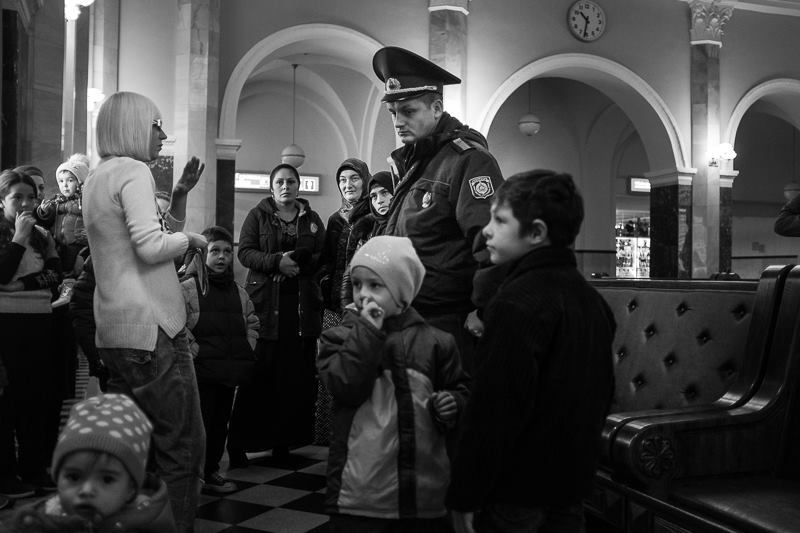 What role does the media play in the refugee crisis?
I don't want to say this but I think media should take a much more important role in disseminating this information. Unfortunately, right now media is contributing so much to the dehumanisation of refugees. It's very obvious. We should force the media to give the real story, to individualize the stories and not turn people into statistics.
From the activists perspective, we can try to help and make change but the government really has a huge role in all this, so, hopefully, we can send a message to them.
Considering the generational trauma that is very present due to the fact that not so long ago, Polish people themselves were the refugees and asylum seekers - do you think that the all to recent domination of Poland & surrounding regions by invading foreign armies has triggered or contributed to the heavy push back against accepting refugees from such a large number of people?
Yes, of course, I mean it's a threat to their identity. Poland has only recently regained it's identity so it's very shaky at this moment for a lot of people, which is very understandable considering their history and again from a socio-psychological perspective, when your identity is threatened - you do anything you can to protect your identity and most of the time that leads to in-group favouritism and out-group delegation.
Unfortunately, this is happening and it's even worse because the out-group here is completely different from the in-group. There's a threat to one's cultural values, one's norms - so, there's this fear, right "Will they be able to understand my cultural practices?" "Will they follow my religion". They look different. And you also have realistic threats like "Are they going to take my job?". So, when you consider it all together it's just a really intimidating situation.
What's the reality of the situation from the point of view of the refugee?
When you speak to refugees and asylum seekers; they do not want relocate to Europe because they want to be in their home countries. It's a huge process; they leave everything behind including their families, they have to learn a new language, they have to prove that they are integrating otherwise people are not appreciative of them and this is another issue. It's not an ideal situation.
This person I was taking to, Roger, He's from the anglophone part of Cameroon and that's why he fled because the anglophones in Cameroon are getting persecuted by the government over there. His sister is somewhere - he has no idea. She's 12 or 13 yrs old. His mother was killed by the military when they were searching for Roger. People don't speak about the African countries as much as about the Middle East but both are equally important and people should understand why Africans are also leaving their countries.
Finally, why should people come along to the upcoming Rethinking Refugees event?
We all have our stories to tell and it's important for you to hear it from the people instead of letting the media tell it for them. I think this event is going to be very real. We have real stories, we have real research, we have real narratives, we have real refugees. I should mention that most of the speakers and workshop coordinators - they are doing this pro-bono, so, it also restores faith in the fact that there are so many people who do care about this issue. It's really reassuring to know that.


---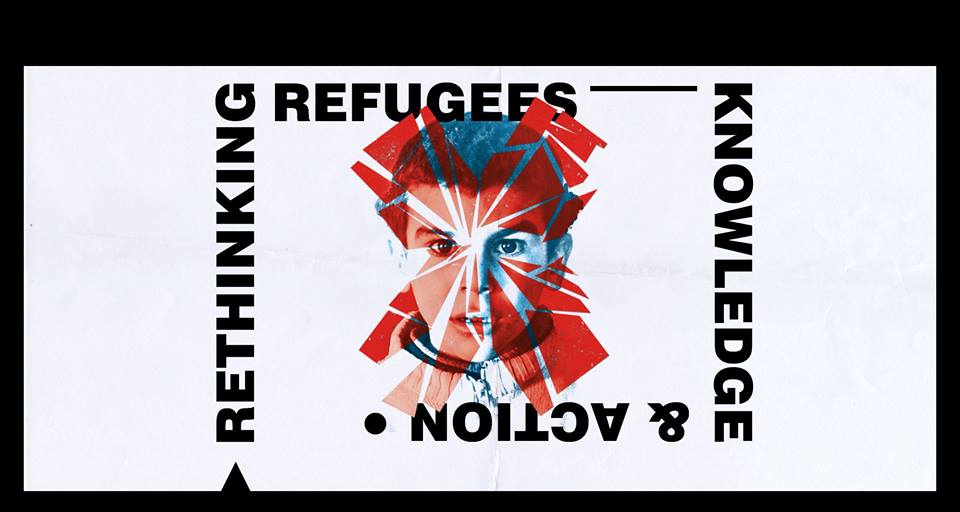 The event starts on Friday, 26th October at 5.30 pm at the Institute of Psychology, Jagiellonian University (Romana Ingardena 6, Kraków). Presentations will be followed by the screening of a documentary (Together Apart, 2017).
On Saturday, 27th October, a networking breakfast and several parallel workshops will be organized at various venues in the city centre. It will be followed by the second discussion starting at 5.30 pm at the Institute of Psychology, UJ. On both days there will be a photo exhibition "The most important thing'' contributed by UNHCR Polska.
For the networking/volunteer info breakfast - "Action Cafe" at Tytano, the amazing cooks of Eataway will prepare the breakfast and everybody who comes is welcome to contribute a plate of food. The aim is for all those who wish to someway involve themselves, to volunteer, or who are already involved in pro-refugee change, to come together and join forces.
The event will be in English with facilities for simultaneous translation to Polish.
You can follow Rethinking Europes Refugee Crisis on Facebook: www.facebook.com/rethinkrefugees2018
Event on Facebook: https://www.facebook.com/events/239049296786861/
Contact for media: rethinkingrefugees2018@gmail.com / tel. (+48) 500-872-193
Comments