Rethinking Borders Online - Krakow's Global Refugee Awareness Event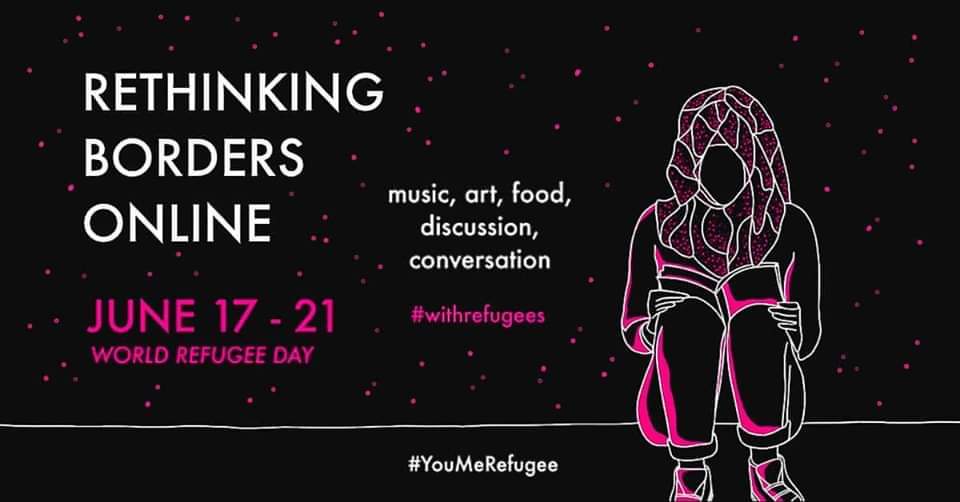 With everything going on in the world right now, there has never been a more valuable moment to educate yourself about global crises and to stand up for injustice in the world. It is a moment in which the balance might once and for all be tipped in favour of a truly civillized civillization.
Politicians speak to us of re-adjusting to the new reality which will emerge from the ashes of the COVID fire - but as a species, our conscious actions and collective drive (or lack thereof) will decide what kind of reality we will evolve forward into. It is not a time to be silent, nor is it a time to remain indifferent to the mess that has been created of our world. It's time to stop associating idealism with naïveté, to stop referring to cynicism as 'healthy'. It's time to take our dreams down from those little clouds above our heads and plant them in rich soil.
World Refugee Day, which falls on the 20th of June, brings with it an opportunity for us to reflect upon the crucial stuctural changes which need to be made and local Krakow initiative Rethinking Refugees: Knowledge and Action does not intend to let this important day pass without giving voice to those who have been forced to flee their homes due to the panorama of traumas which the current global "reality" inflicts upon its citizens. During their popular past events, Rethinking Refugees has gathered together locals, expats and refugees alike in some of Krakow's most beautiful spaces to share food, art, stories, music, discussion and more. In a first inspired by social distancing, Rethinking Refugees has decided to transform the corona-curse into a blessing by putting on a special online event which, thanks to its virtual nature, can welcome people from all across the world to a unique space for education, exchange of thought and change of thought.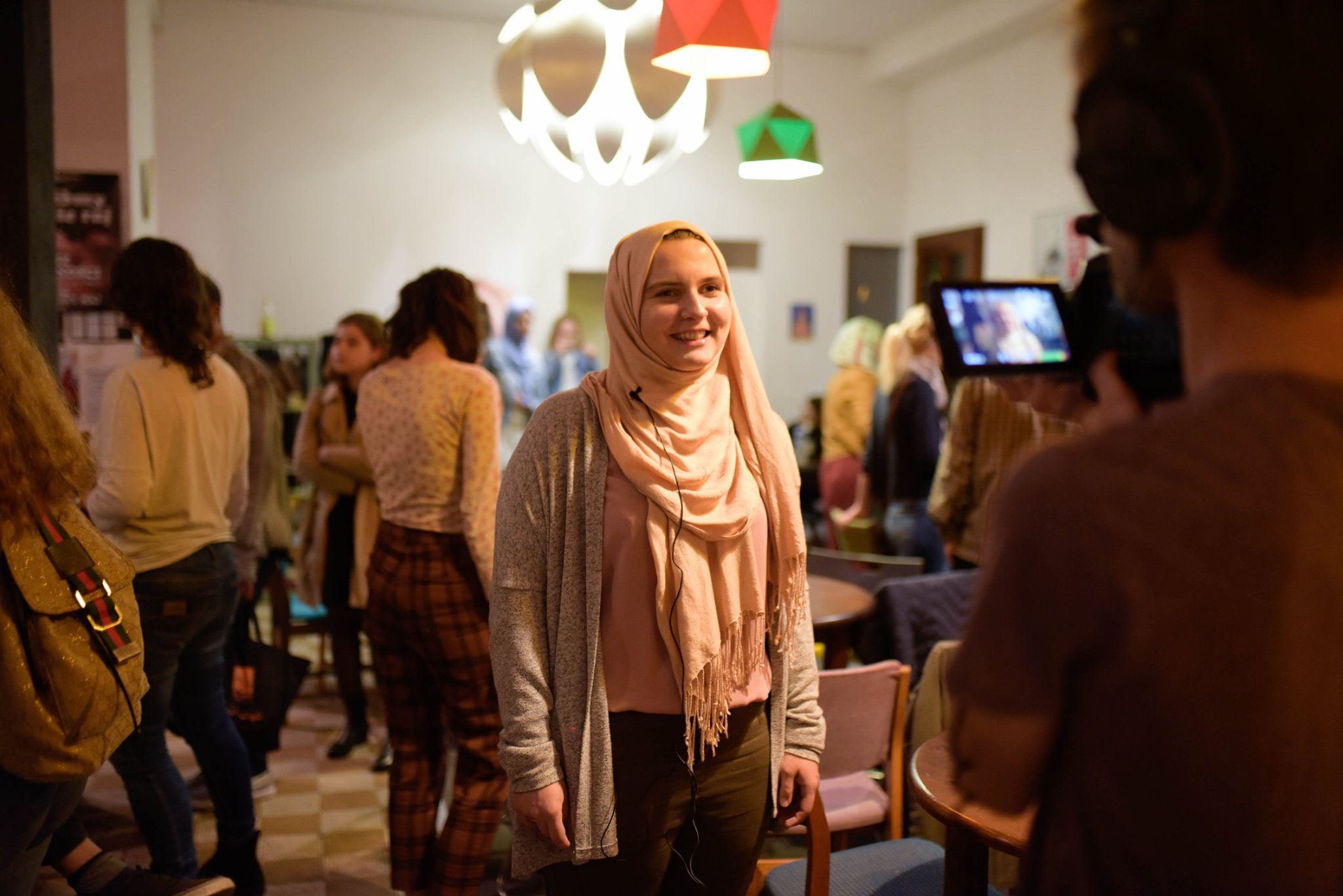 Between June 17th and 20th, the Rethinking Borders Online space will be home to a series of fascinating and engaging events such as webinars, workshops, a concert, a quiz, a theatre performance, and a slam poetry evening - all of which can be joined effortlessly, while wearing your comfiest pyjamas, laying on your couch at home. The wonderful people behind this initiative have even found a way to keep the shared meal alive, organizing not only an online community breakfast and dinner, but also an inspiring series of online cooking workshops where refugees will teach you how to cook their favourite dishes from their home countries!
---
More articles on Rethinking Refugees: Knowledge and Action
---
"From June 17-21, we are organising the first-ever global digital awareness event on the occasion of World Refugee Day on June 20th. During the five days, we wish to emulate our aims [raising awareness about the situation of refugees, facilitating the re-humanisation of refugees, establishing effective ways to help refugees, and bridging the gap between science and practice in this field.] through various activities, but most importantly, [we wish to] celebrate, honour and stand in solidarity with refugees all over the world. [...]
We will be donating the money raised to the following groups (i) An NGO that works with refugees in camps in Greece or along the Bosnian Borders (ii) An NGO that works with migrants in India who are currently displaced (iii) towards our initiative to continue organising such events. ."
- Sindhuja Sankaran, Founder of Rethinking Refugees – Knowledge and Action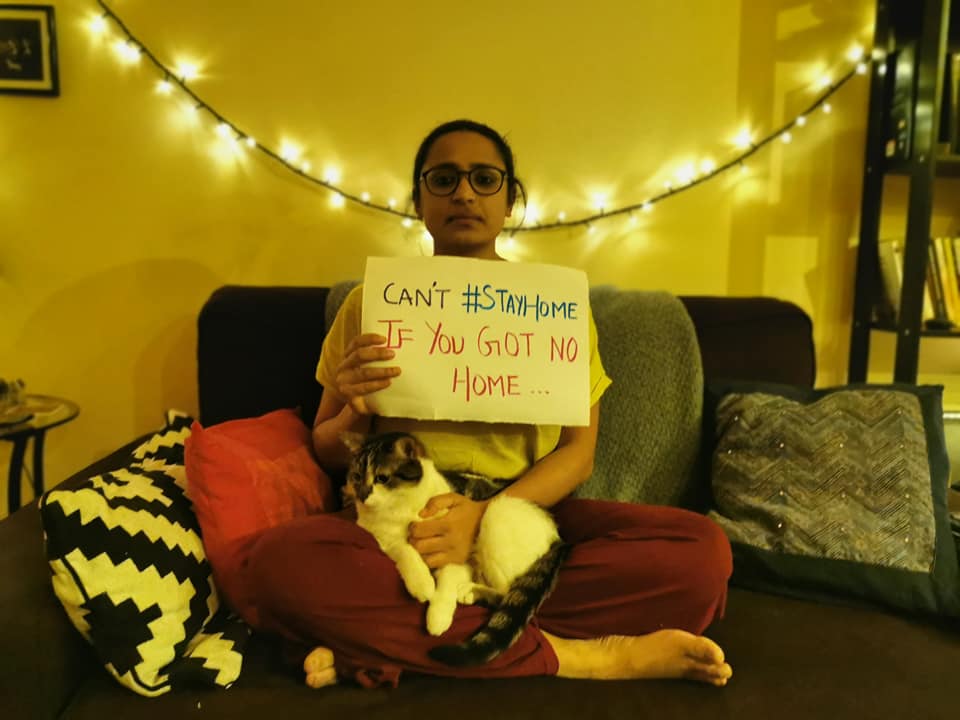 ---

Program Overview
---
Webinars
Specific topics concerning the situation of refugees will be discussed via online platforms such as ZOOM by speakers and experts from various fields. The webinar will then be followed by a discussion wherein the audience can participate.
Topics:
1. The situation of refugees in Greece and the Balkans
2. Refugee Integration and community resilience
3. How can we support refugees? – Community projects of the world
4. Refugee Collectives – open dialogue with refugees.
5. Living in war-torn countries – Narratives from Palestine, Myanmar, Afghanistan
6. Warriors at Sea – The challenges of saving in sea
7. Communicating about refugees through media




Workshops
Specific workshops will be conducted to address how we can engage in effective collection action or raise awareness through different means, to educate, participate, and integrate. Again, the workshop will take place via online platforms such as ZOOM, and the workshop coordinators would lead it with participants getting specific instructions on how to participate.
1) How to communicate about refugees through art
In this workshop, we will address how we can communicate about refugees through art. Art conveys powerful emotions, and therefore, raising awareness through art is seen as a powerful medium.
2) Tastes of Tolerance – Cooking workshops
In this workshop, we will organise cooking classes of dishes from different parts of the world where refugees come from. The participants will be provided in advance with the recipe. The cook will lead the workshop by teaching how to cook a specific dish. The workshop would then lead to a community 'online' dinner where people can meet and chat and share a meal together.
3) Putting yourselves in their shoes
Using classic social psychological principles of perspective-taking, we will organise workshops in trying to engage in perspective-taking, and how we can use this skill in further communicating about refugees with others.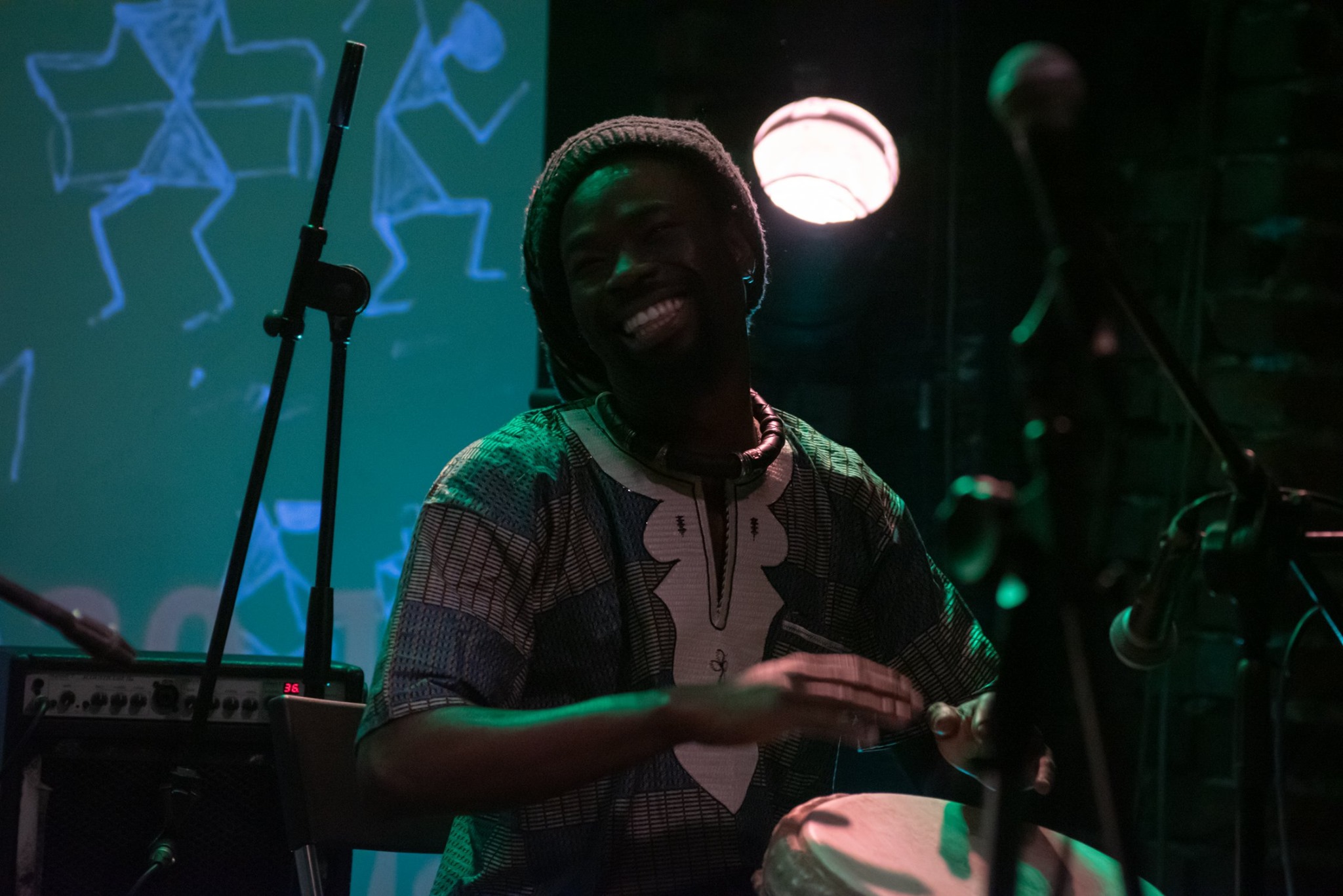 Events
1) Community Breakfast and Dinner
We will organise one breakfast and one dinner (after the cooking workshop) for people to share a meal and have a conversation with each other, with refugees and build bonds and friendships.
2) Slam Poetry Evening
Poetry has a strong sense of emotion and communication, and we will organise a slam poetry evening for people to participate in and share their work. We would also provide a small slam poetry writing workshop that would lead to the actual event.
3) Virtual Photo Exhibition/ Documentary Screening
We will have photographers display their work about refugees virtually. We will guide you through their work, their story, and their process. This would be followed by a short documentary.
4) Virtual Theatre Performance
The theatre performance of Phoenix Theatre Group of the play Beyond will be performed wherein real refugee narratives would be relayed through monologues. The performance would be telecasted live.
5) Virtual Charity Quiz
To raise money and to have a little bit of fun, we will organise a quiz evening for participants to participate in.
6) Virtual Global Charity Concert
The music concert has two parts. First, there will be a live telecast of a show in Krakow, Poland, where 4-5 local musicians will perform live. The second part is a global initiative, wherein we are looking to have musicians from all over the world to participate via prerecorded videos to join in solidarity towards the cause of refugees. Typically, artists would be required to introduce themselves, share a message to people on this day, and perform 2 songs. The pre-recorded songs would need to be sent via wetransfer to the following email address:
rethinkingrefugeeskrakow18@gmail.com by June 18th. All pre-recorded videos would be combined and live telecasted on June 20th – World Refugee Day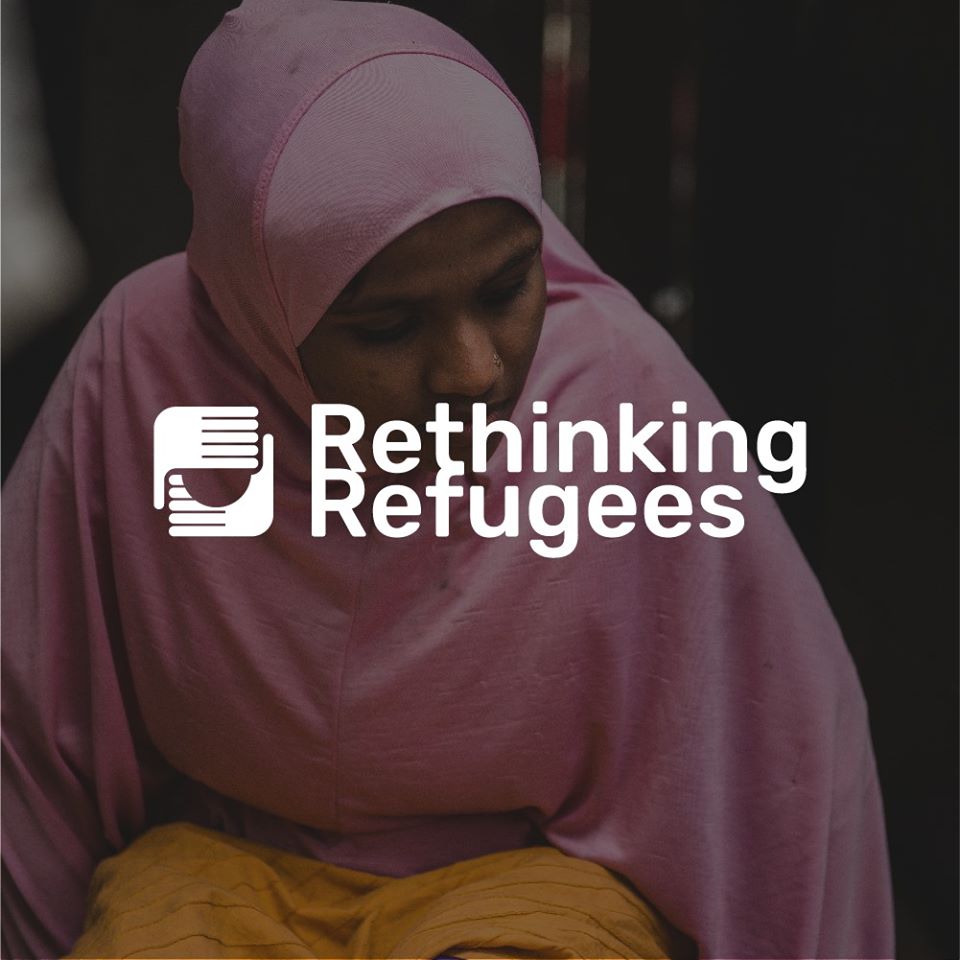 About Rethinking Refugees: Knowledge and Action
Rethinking Refugees: Knowledge and Action is a global initiative based in Krakow, Poland. This informal initiative, which is now being registered as an official foundation, was founded in July 2018 by Dr. Sindhuja Sankaran, a social psychology researcher in Poland. Sindhuja had spent some time at one of the Greek refugee camps called Moria in Lesbos between 2017 -2018 and wanted to share the knowledge of volunteering at Moria. The initiative grew to support the following aims-
(i) to raise awareness about the situation of refugees,
(ii) to facilitate re-humanisation of refugees,
(iii) to establish effective ways to help refugees, and
(iv) to bridge the gap between science and practice in this field.
In almost two years, since its founding, the team grew. We managed to organise more than 15 such events in the form of awareness events that include lectures, discussion, workshops, charity concerts, theatre, art, and film.
Rethinking Borders Online (Global)
More articles on Rethinking Refugees: Knowledge and Action
Comments