Top Polish Cuisine Restaurants in Krakow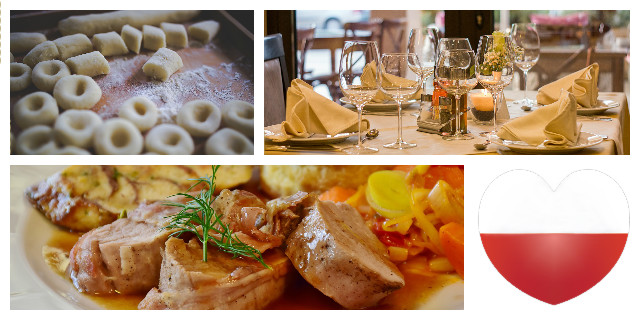 Let's face the truth, Polish cuisine is not the most renowned one in Europe. How about exploring the best of it? And if you already get goose bumps positive while hearing 'Polish food', you'll enjoy Local Life's guide to the mouth-watering specialties of Polish cuisine in Krakow.
Being Old Town's landmark on its own, Wierzynek Restaurant should be mentioned first. Every local knows that this place is number one when it comes to exquisite traditional Polish food served in a timeless interior. Wierzynek was visited by figures like Steven Spielberg, Robert de Niro and Kate Moss.
Fans of historical chambers and basements will be delighted to visit Tradycyja, located on the Market Square. Trust us, juicy meats, pierogis and niche farm products taste even better, when served in a charming and spacious historic tenement. Tradycyja is a manifesto of both the love of food and respect for tradition.
If you are looking for a less high court-like, and more homely atmosphere, choose Sąsiedzi, a restaurant nestled in the beautiful Jewish district of Krakow, Kazimierz. Their flower-adorned patio is the best place to cool off in summer and as a winter garden, it will warm you up even in January frosts.
When it comes to Polish culture and history, cavalry and equestrian traditions are undoubtedly a huge part of the heritage. As a tribute to the historic horsey circles, Kawaleria Szarza Smaku is perfect for those who look for good food, with a good dollop of history, served in stylish interiors.
By contrast, Zalewajka is a traditional Polish restaurant that looks forward to modernity. It takes the name a Polish soup made of duck blood and clear poultry broth. And if you are game for game, this is a favourable choice as well. You'll find Zalewajka in Kazimierz, in ul. Wąska St.
Another famous place is Stodoła, literally translated as 'The Barn." The place captivates with a folksy ambience and home-like food. Wild game is Stodoła's specialty.
If you are looking for polish cuisine in typical, old Kazimierz atmosphere, accompanied by homemade, head-spinning vodkas, choose Starka. They have multiple choice of tastes, such as cranberry, ginger or mango. On the menu you can expect treats such as sour rye soup, sauteed wild forest mushrooms on toast, as well as the stuffed pork, the spare ribs or the steak who were all worthy of their own awards.
Fans of old-fashioned, traditional decor will be enchanted to visit Pod Baranem, located just 200 metres away from the Wawel Royal Castle. Unlike some other restaurants in Kraków you will actually find locals eating here - a sure sign that Pod Baranem has got it right. If you like herring, this place is made for you – they have excellent herring in "cracovian style" (po krakowsku). Fish lovers will be also delighted to know that the family who run this restaurant have their own smokerie.
Comments