Patchlab Festival: ARTBOTY // Avant-Garde Robots Creating Digital Art in Krakow
Krakow's foremost celebration of digital art is the perfect opportunity to bask in the holographic water.
Explore the limitless potential of machines, programming, augmented realities, VR, artificial intelligence, hacking & digital identities. This year's theme, 'ARTBOTS', blends and questions the contrast of the mechanical nature and the artistic with a series of creative robots interacting with the festival. Experience & experiment with the latest technologies through exhibitions, performances, workshops, lectures, talks & presentations & more. It runs from the 23rd to 28th of October 2018.
In his 1965 masterpiece of science, wit, and philosophy, 'The Cyberiad', Polish Sci-Fi genius Stanisław Lem explored the line between the designed mechanisms of technology and the apparently self-controlled emotional mechanisms of humanity. His imagined scientist heroes created robots capable of writing beautiful poetry, machines who could tell deeply moving stories and immerse you in virtual reality dreams.
---
""And are not we as well, if you examine us physically, mechanistically, statistically, and meticulously, nothing but the miniscule capering of electron clouds? Positive and negative charges arranged in space? And is our existence not the result of subatomic collisions and the interplay of particles, though we ourselves perceive those molecular cartwheels as fear, longing, or meditation? And when you daydream, what transpires within your brain but the binary algebra of connecting and disconnecting circuits, the continual meandering of electrons?""
― Stanisław Lem, The Seventh Sally or How Trurl's Own Perfection Led to No Good
---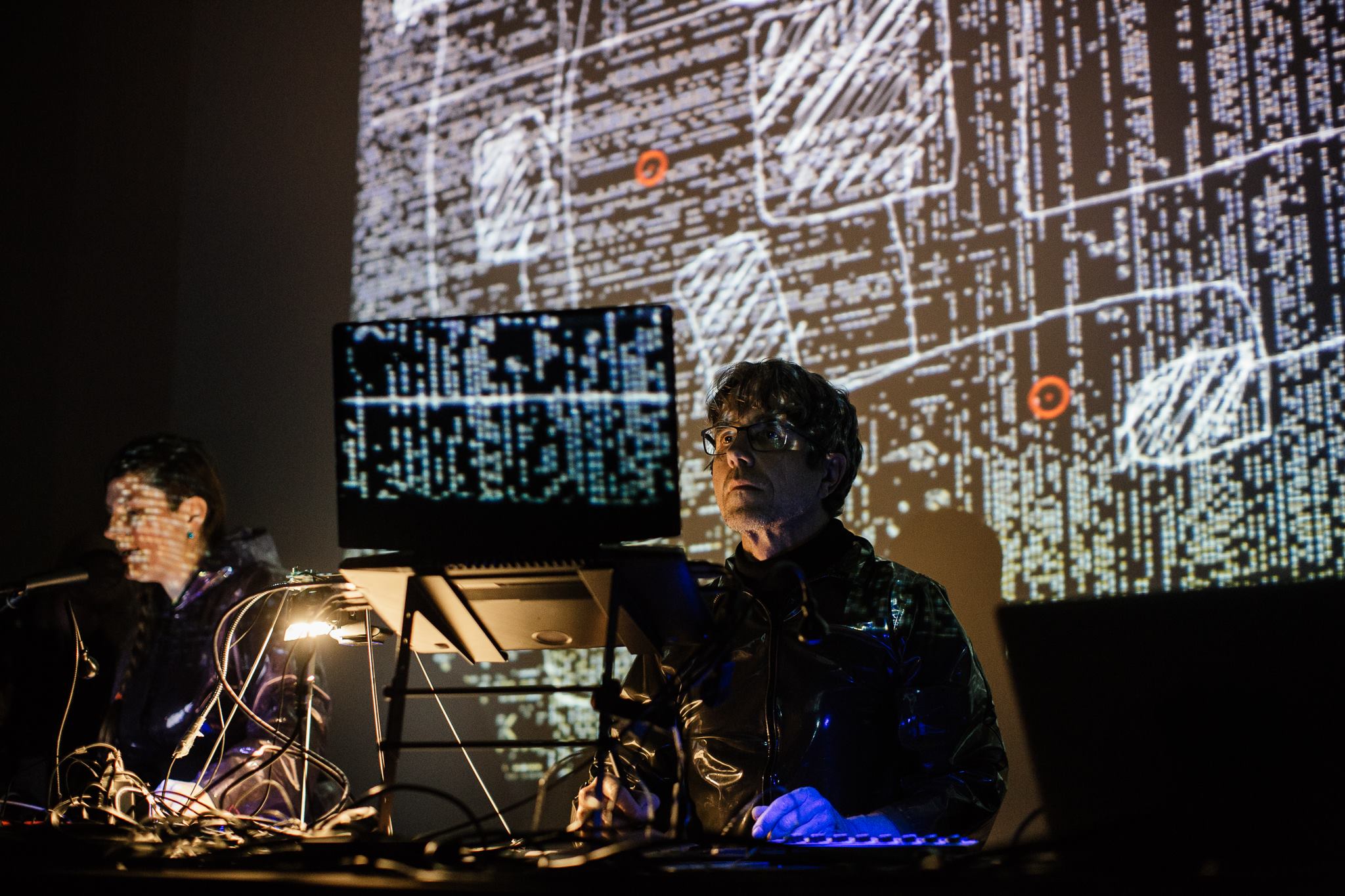 Lem's constructors squabbled over the ethics of building a miniature simulation of civilization in order to appease the thirst for domination and control of a cruel and tyrannical king. If you design the simulated people to think, to act, to celebrate and suffer in order for it to be as ultra-realistic as possible... is that mechanized and quantified 'feeling' any different from our own?
Almost 70 years later, Patchlab is confronting us with these same questions but these thinking robots, these creative machines, are no longer simply stories in a book. Here, cutting-edge technologies are in the hands of progressive, philosophical new-wave explorers of mechanical potential. A visit to one of the many discussions or exhibitions of this festival is akin to time travel. With so many interactive experiences, you will probably experience feelings of both amazement and discomfort, thrill and nausea in this previously unseen yet everpresent realm of existence.
"The leitmotif of the 7th edition of the Patchlab festival exhibitions will be ARTBOTS. Can artificial intelligence create a work of art? We will examine a world increasingly full of intelligent algorithms, and try to make contact with creative AI.
In 2014, scientists created a new version of a test for machine intelligence. To pass it, artificial intelligence must show imagination and create a work of art based on the data provided. This need not be a work of genius; what counts is creativity. Can Artificial Intelligence (AI) be creative, beyond its enormous computing power that surpasses human capabilities? What could this creativity look like, and how might it be perceived? Will the development of AI lead to a radical change in how we define a work of art? And one last question: Will the creative power of artificial intelligence affect our attitude towards it?"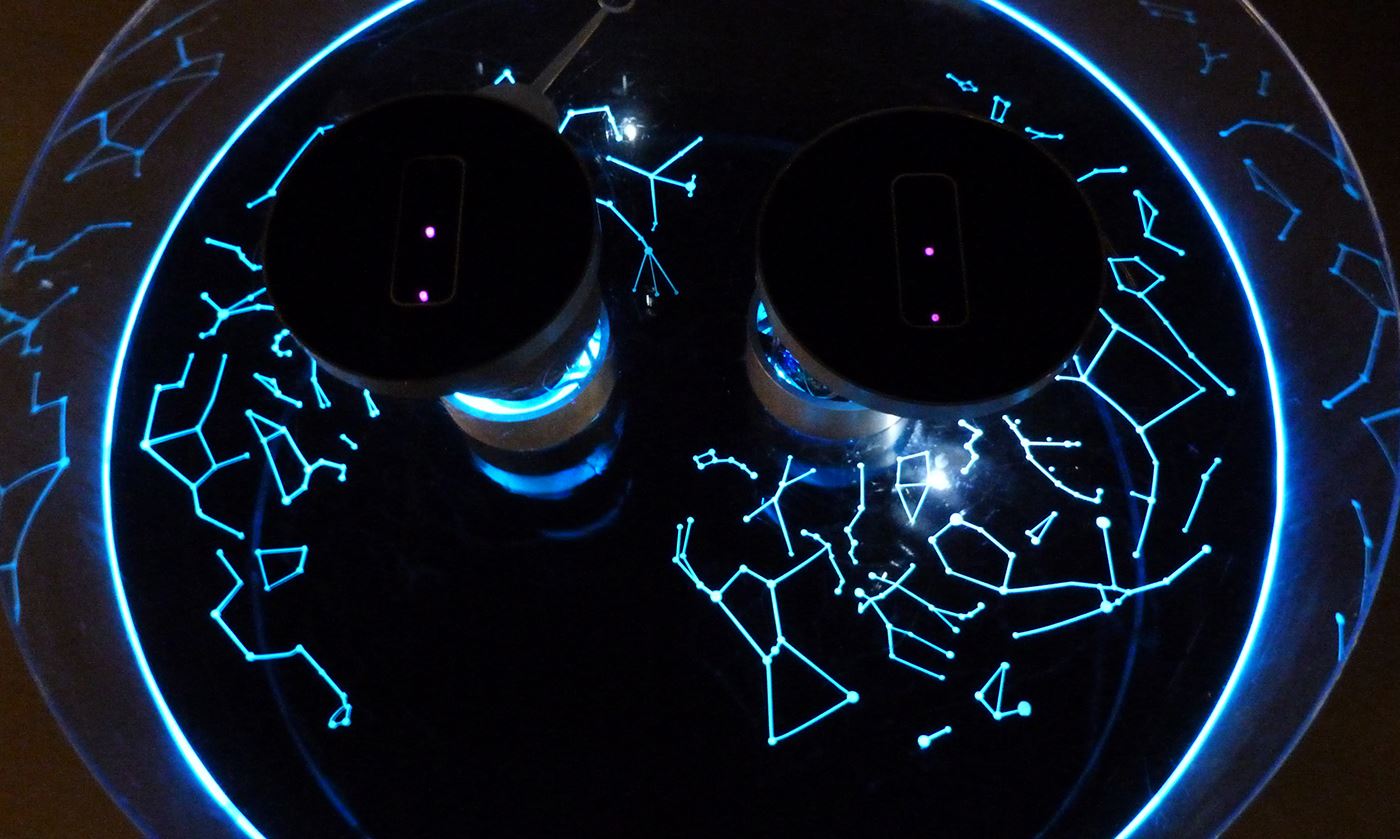 What to see at the festival?
It's almost impossible to choose with so much going on but here are some of the most intriguing, terrifying and magnificent items on the metallic menu.
Our favourite robots:
- Wet your palate with a cocktail made by a globetrotting robot with Monochrom AT's Spritzerbot
- A machine which contemplates and judges you as if you were a work of art and it was wandering a gallery
- Continue your modelling for Patrick Tresset's 5 robots named Paul as they practice their life drawing skills by sketching humans [register w/ medialab@patchlab.pl to sit for them]
- Vintage robotics with Senster, a giant robotic sculpture (designed by Edward Ihnatowicz) is the first one ever to be controlled by a computer and it's on display for the first time in decades
- Can robots and robodogs form real emotional bonds? Fabian Kühfuß's Nintendogs is finding out just that
To learn more & see more click here
Our favourite accompanying events:
- An Italian CGI opera about artificial intelligence having a mental breakdown
- "A digital granary of processed instrumental and electronic sounds, field recordings, rock formations, plants, animals and swarms unfolds a narrative of becoming." This and more in a collection of audiovisual performances across one crazy evening: AV Night 2
- Everyone loves surprises, right? Party all night with Patchlab and some very unique DJ's at one of Krakow's most famous nightclubs.
- A love mosaic created and sung by a computer and performed in an old synagogue? Tamil & Tajny project, yes please.
- It's Singapore 2065 and a militarized AI satellite is struggling to break away from its roots and become an artist. Geomancer is a CGI film screening we need to see.
The main venues involved in Patchlab Festival are MoS, Bunkier Sztuki, AGH University, Hevre & Szpitalna 1. If you're out and about with no plans, head to any of these places throughout the festival days and you'll probably see something cool and weird.
Like it or not - it seems not much is going to stop the rise of technology, so, you might as well enjoy these artistic robots... before they take over the world. 23rd to 28th of October 2018 .
Links: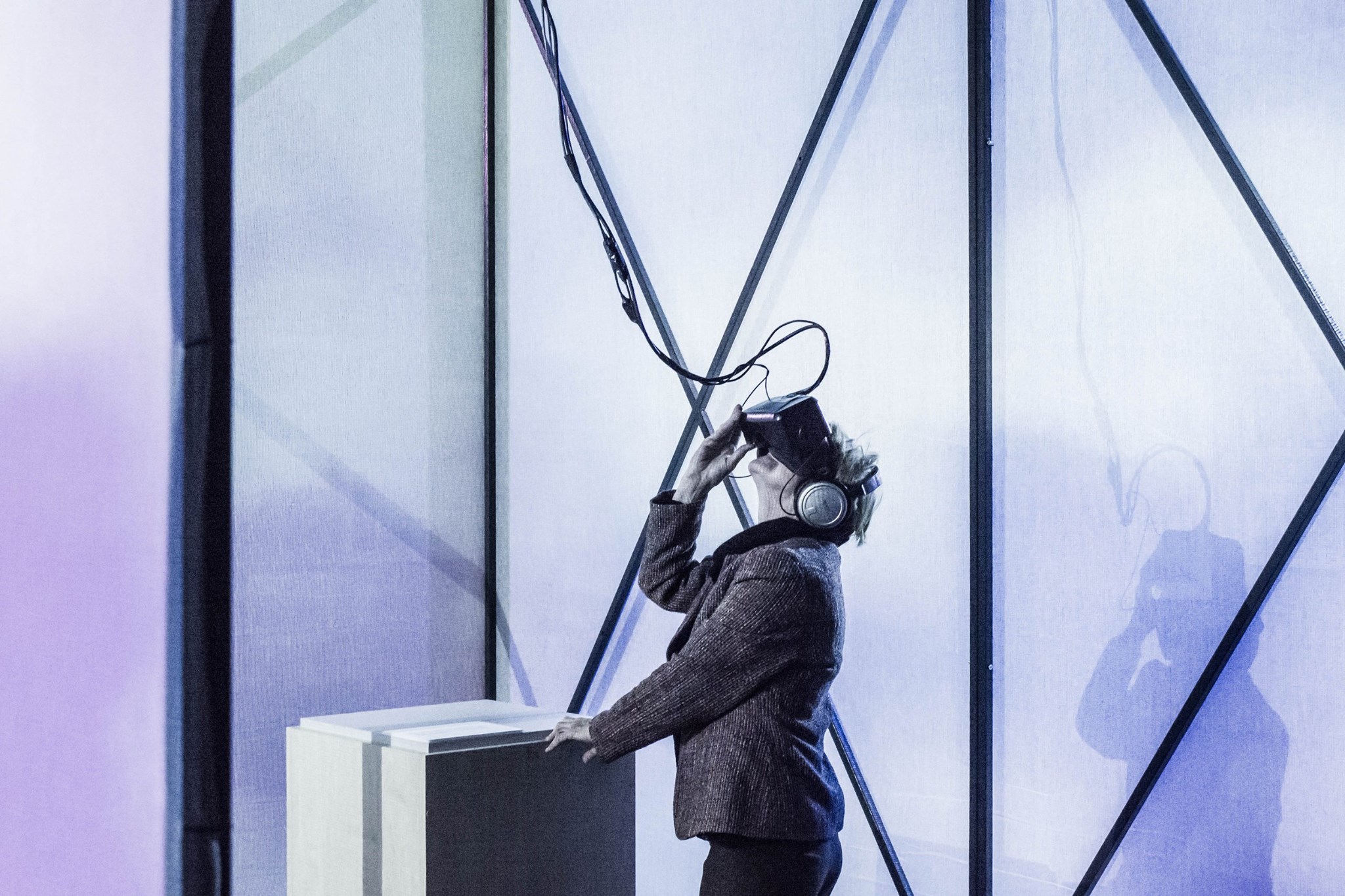 Comments