Tie the Knot, Krakow Style!
Krakow has long held a reputation as a city of romance. Home of the majestic Wawel Castle, and situated on the lovely Vistula River, in the months of spring and summer, Krakow is the perfect setting for a beautiful wedding - or even in winter if your idea of a perfect honeymoon is snowboarding in Zakopane! But if organizing a wedding is difficult enough on its own, organizing a wedding in another country (especially one with a language as difficult as Polish) can be overwhelmingly stressful. Luckily, we at Local Life can help you with all the tricky details so that all you have to do is show up, put on that beautiful white dress, and enjoy the day you've been waiting for for ages!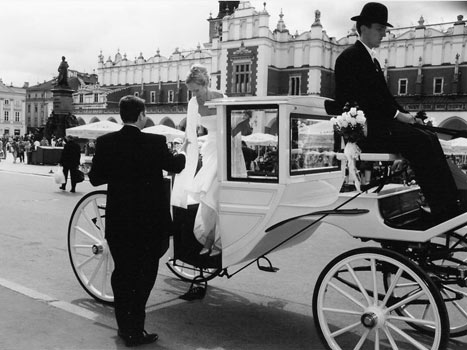 Wedding Ceremony Venues
Churches
There are over 120 churches in Krakow, so there's no shortage of choice of places to get married. These are almost exclusively Catholic churches, of course, though there are one or two of other denominations. Visitors from overseas who want to get married in Krakow will generally have to show some good reason for doing so (either one of the parters is Polish or from Krakow, or there is a historical family connection to the city). If you wish to get married in one of these churches, you will need to contact the church directly and arrange it. Please be aware that most correspondence in this case will need to be done in Polish.
Civil Court Wedding
The alternative, of course, is a civil wedding in Krakow. You would need to book a date at one of the courthouses (generally at least 6 months in advance). Again, it is much easier if at least one of the partners is resident in Poland in order to make this application process as easy as possible.
Alternative venues
Apart from a civil wedding at one of the court houses, there are of course other locations you could have your civil wedding, and here are a few in Krakow that you could consider. Some are able to provide both the wedding ceremony and the reception in the same place.
Willa Decjusz
Garden in the Museum of Archeology in Krakow
Wedding Reception venues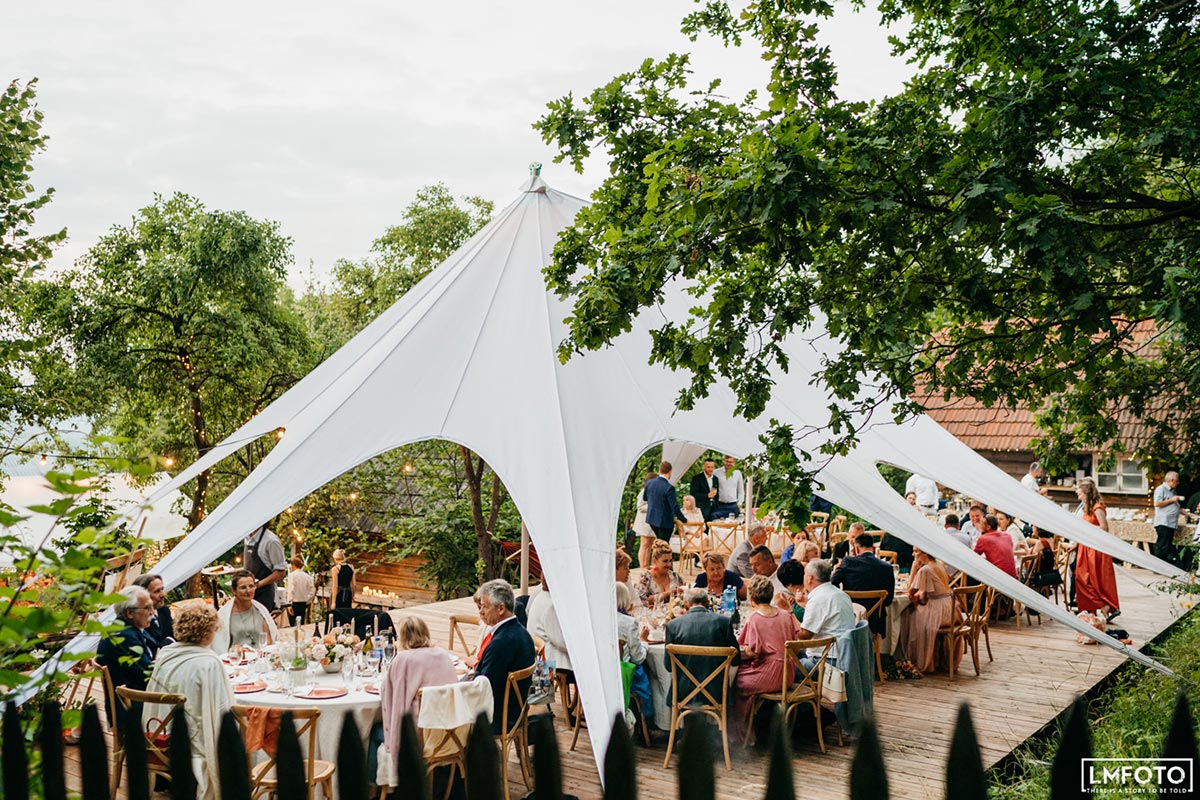 Wedding reception outside Krakow at Marcy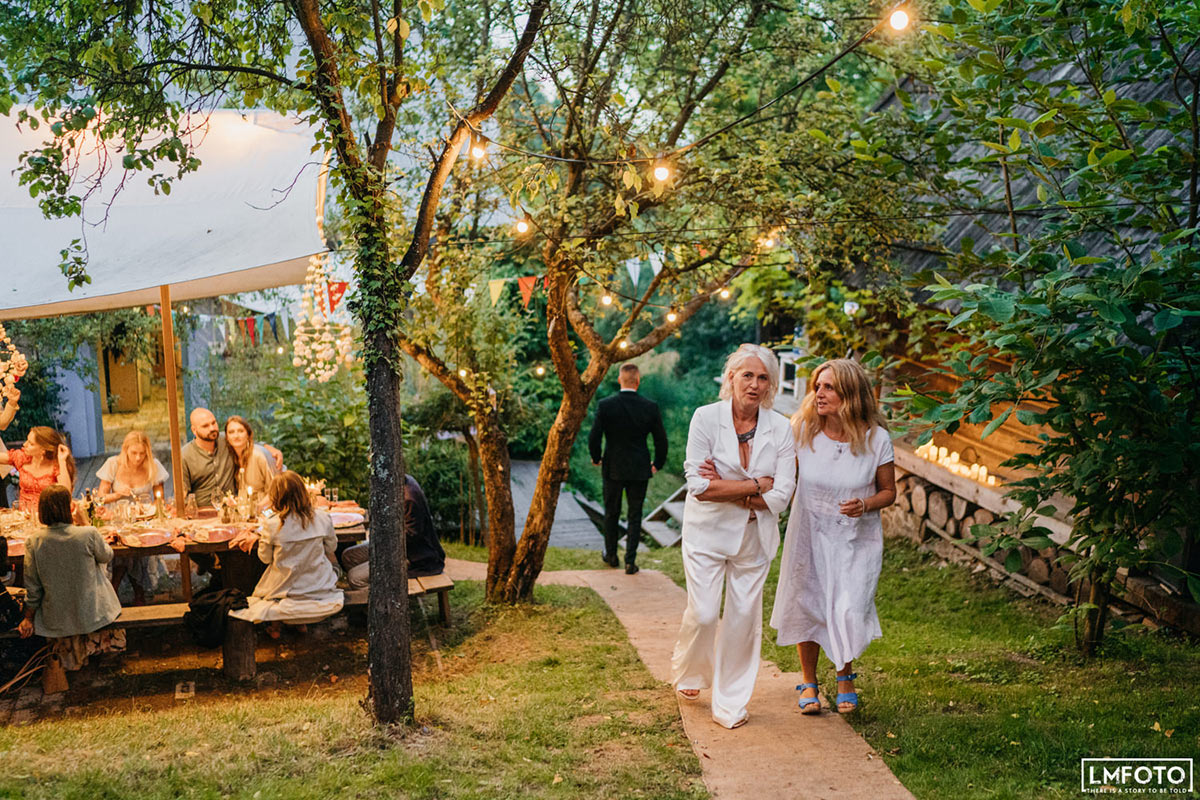 Wedding reception outside Krakow at Marcy in the evening
Pretty much every restaurant in Krakow is able to provide for wedding receptions, but if you are looking for something a bit different, you could try Marcy, which is located in the countryside about 40 kms from Krakow, less than an hour away. A rustic cottage located on the edge of a forest and in a typical Polish village, Marcy is a great location to enjoy freshly-prepared Polish food in a relaxed, countryside atmosphere. More at marcy.pl
Wedding cake cutting time at Marcy
Krakow Wedding Planner
Whether you'd like a grand church wedding or a small private ceremony, a reception for half the city or just your closest friends, whilst we can't do everything, we can certainly help you basic advice about finding a location for your wedding service, booking a location for a reception, booking a hotel in Krakow for you and your guests (or an apartment in Krakow for the in-laws and distant cousins), advising on where to find a cake and flowers, or even organizing custom tours for you and your guests - just about anything you need! Want to go on a romantic hot air balloon ride on the Big Day? No problem! Just send us an e-mail with your wedding dreams and we'll help make them a reality!
Stag and Hen nights in Krakow
And don't forget, Krakow is also the perfect place to stage your stag or hen night - with more bars per square metre than any city in Europe - and our friends at Crazy Stag do 'em better than anyone!
Comments