Great Orchestra of Christmas Charity
Every year for the past 17 years, the Great Orchestra of Christmas Charity (Wielka Orkiestra Świątecznej Pomocy, or WOSP) has raised money for sick children in Poland. The first charity bought specialised medical equipment for cardiac surgery for the Centre of Children's Health in Warsaw, and since then the charity has made healing the hearts of children their goal.
The 2009 edition's focus is on raising funds for early cancer diagnosis in children, and throughout the day of the finale you'll be sure to spot just about everyone around town wearing red hearts on their jackets and bags. To get your very own heart sticker (and make your real heart a bit warmer), all you have to do is drop a few grosze or any other money into the charity's bins. You'll have plenty of opportunities - throughout the day, hundreds of volunteers roam the city and the city's trams and buses collecting donations.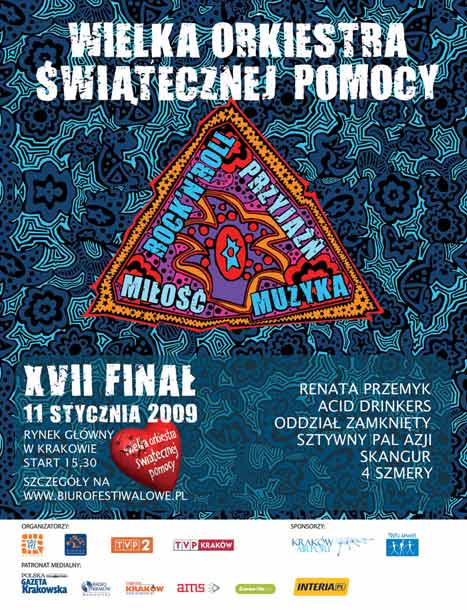 Great Orchestra of Christmas Charity Finale 2009
The finale of the Great Orchestra of Christmas Charity will take place at 3:30 pm on the Market Square on the 11th of January 2009.
For more information (in Polish), please visit the official WOSP website. In English: WOSP.
Comments
I look forward to this every year! It's really great to see just about everyone in the city walking around with those red stickers, and all of the volunteers running around, and it's all going to a good cause.
Reply