Chopin: Prince of the Polonaise
With his fair share of dodgy movie tributes (even Hugh Grant has had a bash at playing the part) and scandals over steamy affairs, Chopin has all the ingredients for the hackneyed tag of troubled artist. Wracked by illness, he was described by lover George Sand as "an angel... too fine, too exquisite, too perfect to live long in this crude and heavy earthly world."
To Poles he's a national hero. Born near Warsaw to a Polish mother and an assimilated French father, he reinvented Polish folk dances such as the Polonaise and the Mazurka, taking them into the most sophisticated salons of Europe. Performing abroad when revolution broke out in Poland in 1830, he never returned following the Russian clampdown, but saw to it that his heart was sent back to his homeland after his death (a Romantic custom typical of the age, especially practised by Poles, echoed by Lord Byron).
What was Chopin actually like in person? When not laid low by illness, he was by all accounts a witty fellow who regularly had his friends in stitches with impressions of his contemporaries (one quipped that Chopin had missed his true calling in not becoming an actor). A consummate perfectionist, he could be very fussy, and he was an enthusiastic dandy, snapping up dapper gloves and boots by the dozen. But perhaps the key to his personality is best searched for in his music, by turns defiant, delicate and melancholic.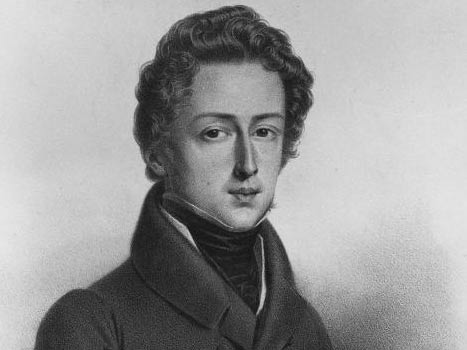 For info about Chopin concerts in Cracow, please see our Events calendar.
Comments