8 Best Auschwitz Tours from Krakow
At some stage, almost everyone who visits Krakow is confronted by a simple decision - whether to visit Auschwitz or not. But deciding to do so is is simply the start of a further series of choices to be made - to take a guided tour from Krakow, or to go by oneself using public transport, or simply hire a taxi driver to take you there? Or maybe to combine it with a trip to the salt mines at Wieliczka in one day? Here you will find out about all the options, and find the tour to Auschwitz that suits you best. We'll also explain some very important things to remember, irrespective of which tour to Auschwitz you choose, and a list of the things you can expect to see whilst there.
1) Auschwitz Guided Tour from Krakow
The easiest option, this fully-guided group tour includes pick-up and drop-off from particular hotels in Krakow, so the whole process is straightforward and easy. Not all hotels are covered, so in this case, you can just make your way to one of the pick-up locations and grab the bus from there. The tour leader speaks English, the bus is air-conditioned (essential in the summer when it can get pretty hot in Poland), and the price also includes the guide at the Auschwitz Museum itself and a skip-the-line entry ticket. The journey takes about 1.5 hours, and the guided tour of the Auschwitz-Birkenau camp takes about 3.5 hours, so all in all, this tour will take around 7 hours in total, door-to-door.
You can book this guided tour online through GetYourGuide here.
---
2) Self-Guided Tour of Auschwitz
Yes. You can organise everything yourself. Just remember that you will need to have an entry pass to visit the Auschwitz Museum (effectively the whole place is a museum). The entry passes are actually free, but there is limited availability of these, in order to keep the numbers of visitors at a reasonable level. So, while you can just take your chance that you will be able to get an entry pass on arrival, it is really much better to organise this in advance. Just visit the official Auschwitz Museum website entry pass page and select your name and time. Notice that you will be required to provide your personal details, and these must match your ID (which you need to take with you as well).
---
3) Private tour of Auschwitz from Krakow with Licensed Guide
Whilst we've already covered options for group tours, if you prefer to have a private and individual door-to-door tour from Krakow to Auschwitz, that option is also available. It is ideal for a couple, small group or family who prefer to learn about the horrors of Auschwitz in a more private and personal way, and is also more flexible than the standard group tours in terms of being able to stop when you want, or make some small changes to the tour as no-one else is affected. Arrangements on a private tour can also more easily be made if someone requires wheelchair access for example. This tour allows you to book now and pay later, which is also something to bear in mind. The private tour guide will accompany you the whole day, providing lots of information on the way to and from Auschwitz, as well as at the concentration camp museum as well. Obviously, a guide is provided who can talk in your preferred language, so if English is not your main language, that is no problem at all. All entrance tickets and so on are taken care of, as well as bottled water and a small snack or sweets along the journey. Needless to say, pick-up and drop-off direct to your accommodation in Krakow are all part of the price. You can read more reviews and make your booking through GetYourGuide, which also offer some other options for visiting Auschwitz.
---
4) Krakow to Auschwitz by public transport
If you've decided that you want to visit Auschwitz under your own steam, there are certainly plenty of options to get there by public transport - namely by train or by bus.
By bus - regular trips depart from Krakow's Main Bus Station, which is just a 5 minute walk east of Galeria Krakowska, the large shopping centre very close to the Old Town. You can always just take your chance and pitch up the station, then look for the first one going to Auschwitz ('Oświęcim' in Polish). Buses are very good value in Poland, so you certainly won't pay much, but there is quite a range in the quality of service. From luxury coaches to clapped-out minibuses, all types are possible, so have a good look before settling on your preferred option. Bear in mind that a lot of the smaller vans will have quite a lot of stops along the way, whereas the larger coaches are more likely to have less. Out of season, finding a space should not be a problem, but during the high season, it is best to book in advance. The bus journey will take between 1.5 and 2 hours typically.
When you arrive by bus in the town of Oświęcim, just remember to get off right by the museum. There are 3 stops in the town, so make sure to get the right one and not end up with a long walk awaiting you!
By train - plenty of scheduled trains between Krakow and Oświęcim (Auschwitz) means you will have a lot of options to choose from. Like buses, trains are also rather cheap in Poland, and present excellent value for visitors. The main train station is right next to Galeria Krakowska, and there is an underground tunnel from the ground floor of that shopping centre that leads right through to the platforms and ticketing area. The train journey takes under 2 hours, depending on the number of stops. If you prefer to book in advance - http://rozklad-pkp.pl/en
You can also read about these and other transport options to Auschwitz on the Krakow Tours website.
---
5) Auschwitz and Wieliczka Salt Mine Tour in one day
Not for the faint-hearted, this is a very long tour taking in the two most popular tours from Krakow, and it lasts around 11 hours. There is a break for about an hour in the middle of the tour, when you will get a chance to buy and eat some lunch, but otherwise this is a very full and active day which involves a lot of travelling and walking. In general, I would not recommend this unless you really have a short time in Krakow and are keen to visit as much as possible. The tour involves visiting Auschwitz first, which is such an overwhelming experience, that generally visitors are rather emotionally exhausted by the end of it, so to then follow that up with a 2 hour drive to Wieliczka Salt Mines (where you face a long walk through the mines after a very long descent by stairs) can be a bit much for a lot of people.
Please also remember that, as the salt mines are not accessible by wheelchairs, this is really not suitable for those who cannot walk easily.
Notwithstanding these recommendations, if you do decide this is the option for you, you can book it online directly either through GetYourGuide or through Krakow Tours
---
6) Auschwitz Museum from Krakow with Rented Car
Although we've looked at public transport options, of course the other alternative, if you don't want to go on an organised tour, is to just rent your own car and drive yourself. This is not a bad idea, especially if you plan to do a bit more travelling around and prefer to have the flexibility of your own transport. If renting a vehicle, you can either just go with the standard car hire firms (of which there are plenty in Krakow, both at the airport and in the centre of town), or take the alternative of car sharing. Traficar is an app which you can download, and then simply rent any of a number of vehicles that are spread out around the city. The charges are very reasonable, and you can either hire per minute or per day, and is certainly a lot quicker than going through the more formal process of renting in the traditional way.
---
7) Auschwitz Museum from Krakow with Private Taxi
If you are not into booking things in advance, you can always hire a taxi to take you to Auschwitz. You will notice that many private cabs have signs on them offering the service, as well as to other sites like the salt mines at Wieliczka. Many of the taxis you use will also have business cards you take so you can contact them during your stay, and there is something to be said for sticking with a helpful, English-speaking driver if you come across one. However, be aware that this is not normally a cheap option. Prices are constantly changing, especially as fuel prices rise across the country, but in general it will work out quite a bit more expensive than taking one of the organised tours. Still, it is something to bear in mind. If you do decide to take a taxi, make sure to agree the price in advance and find out what is (or isn't) included in the price. Taxis in general are quite good value in Poland, and overall quality is reasonable and rip-offs rarely happen.
---
8) Custom Tour from Krakow to Auschwitz
If none of the above options is ideal for you, there is always the possibility to have a tour custom made for you. Maybe you have a large group of schoolchildren to take care of, or require something particularly special? Either way, there are a few locally-based travel services who can answer all your questions by email or on the phone, with staff who write and speak English and Polish fluently. Krakow-Tours.com is one we can recommend. Not only can you book many of the standard tours online through their website, but you can also just pick up the phone and call or email directly with your questions, and they are happy to assist.
krakow-tours.com
info@krakow-tours.com
+48 572 703 376
---
What will you see at Auschwitz?
Whilst everyone has heard about Auschwitz and the horrors that took place there, it is worth while having some idea of the things you will see during a tour, so many of which are imprinted indelibly upon our collective memory, They include:
Arbeit Macht Frei Gate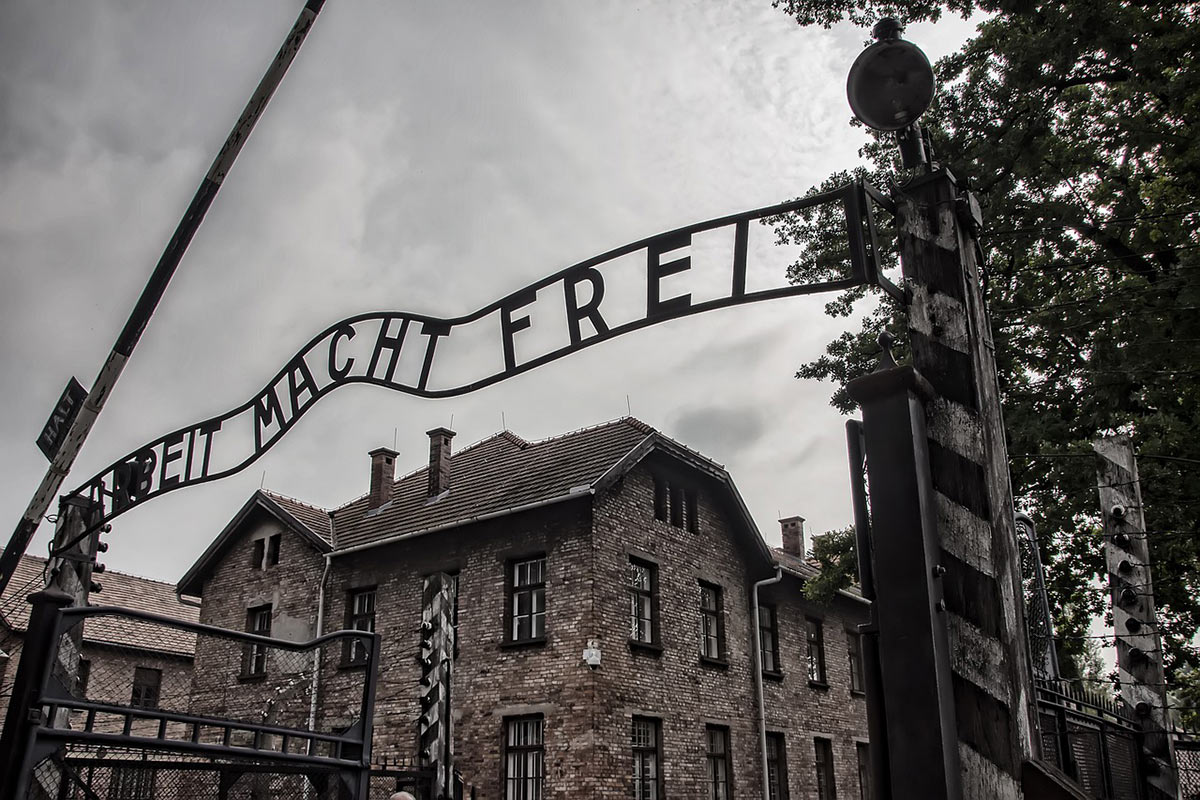 Birkenau train line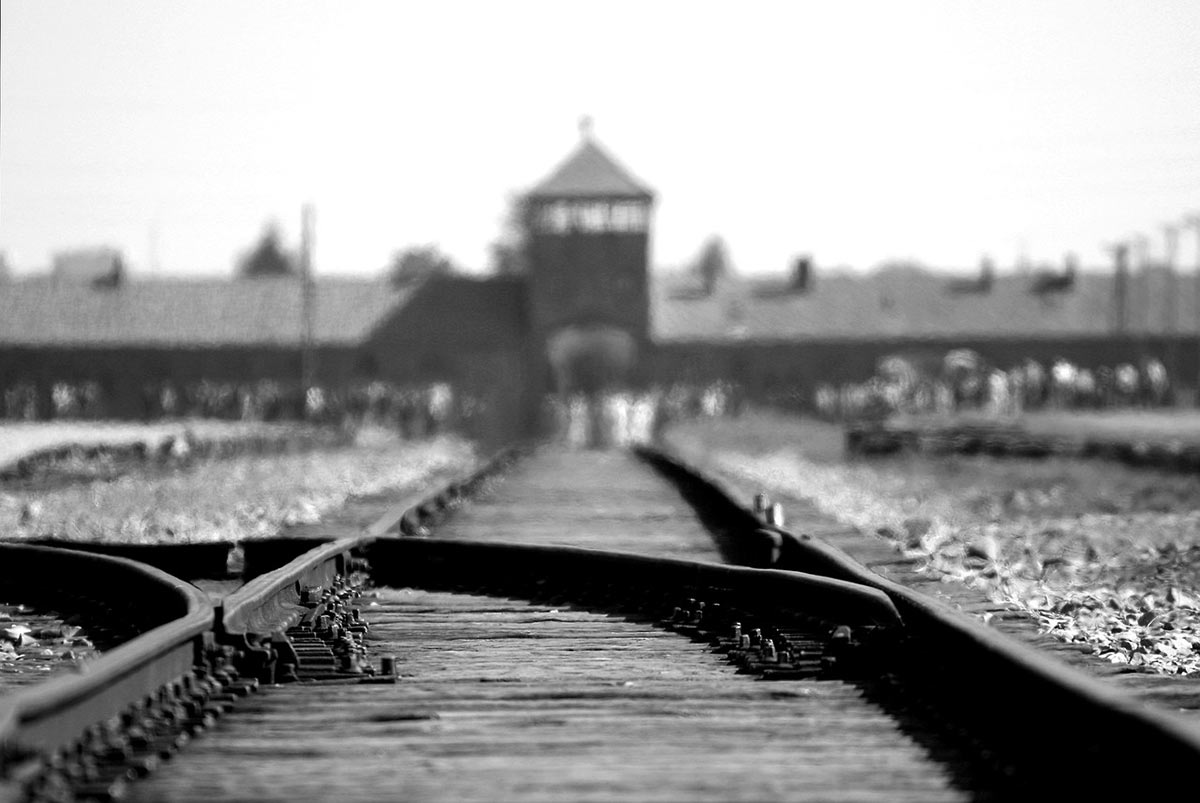 Intact buildings and barracks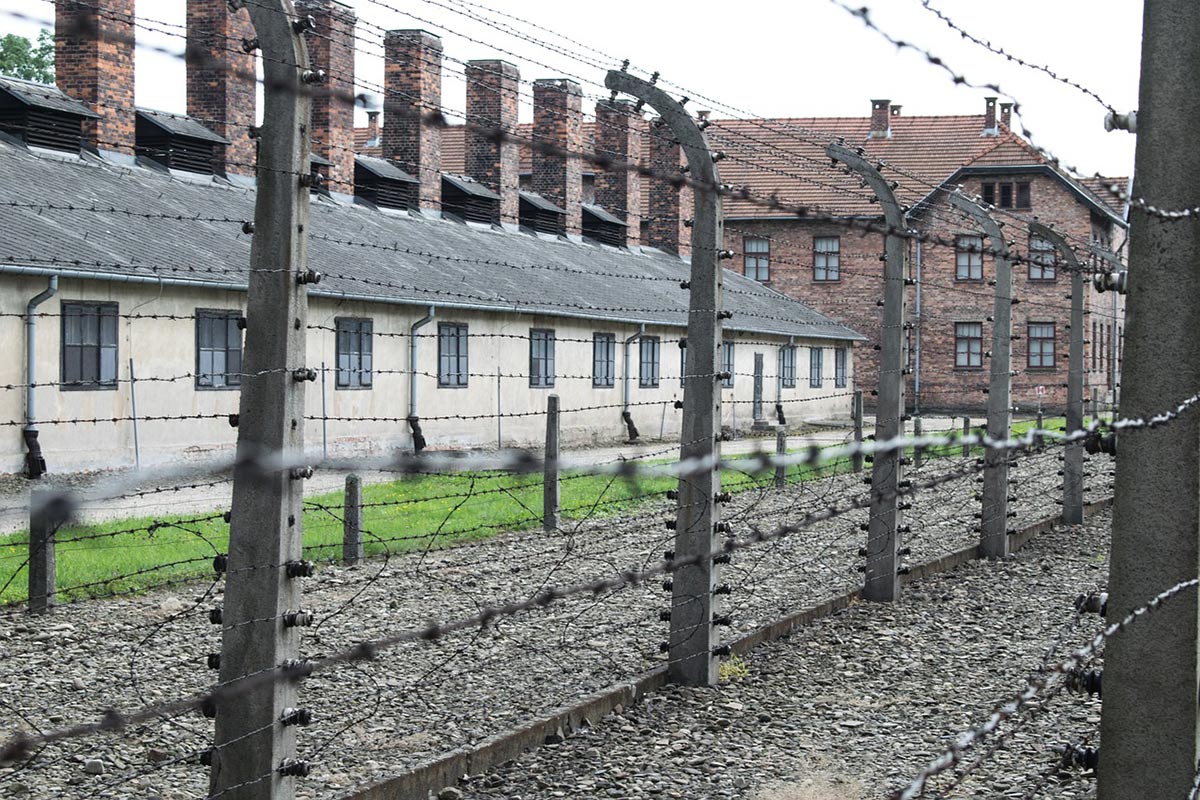 Gas chambers and gas canisters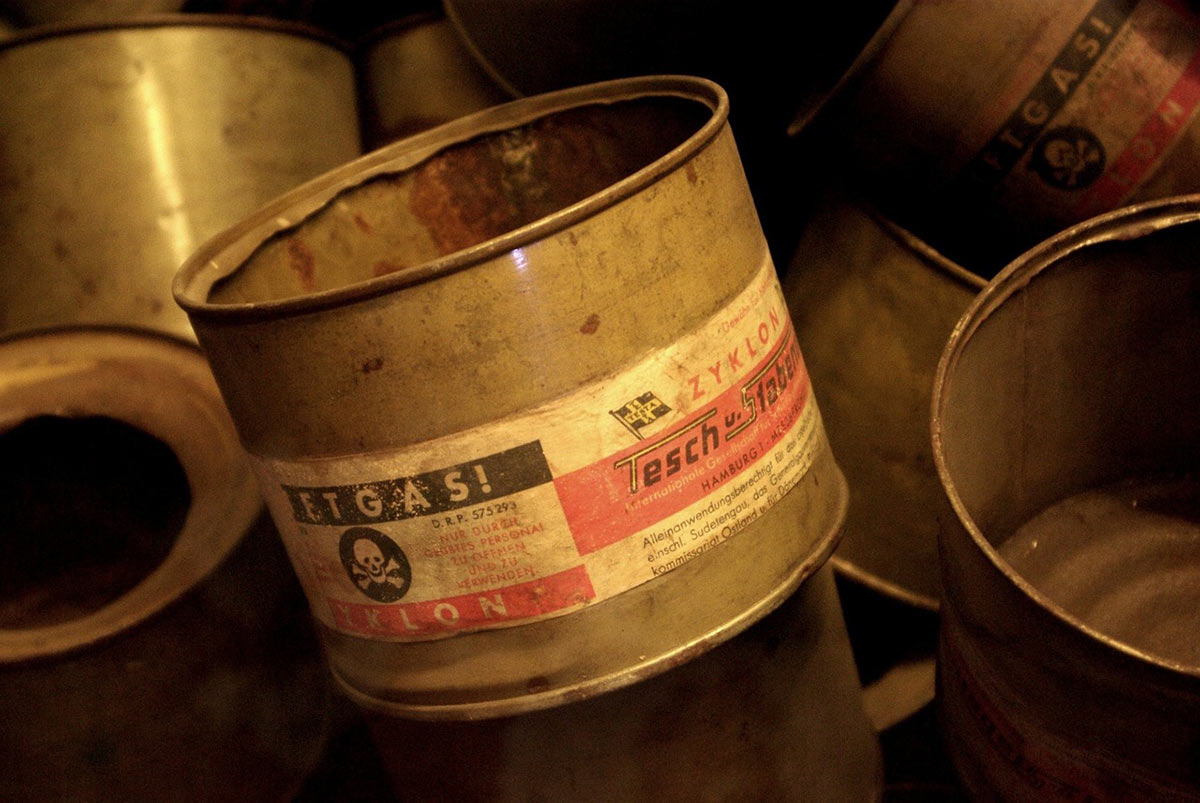 The Crematorium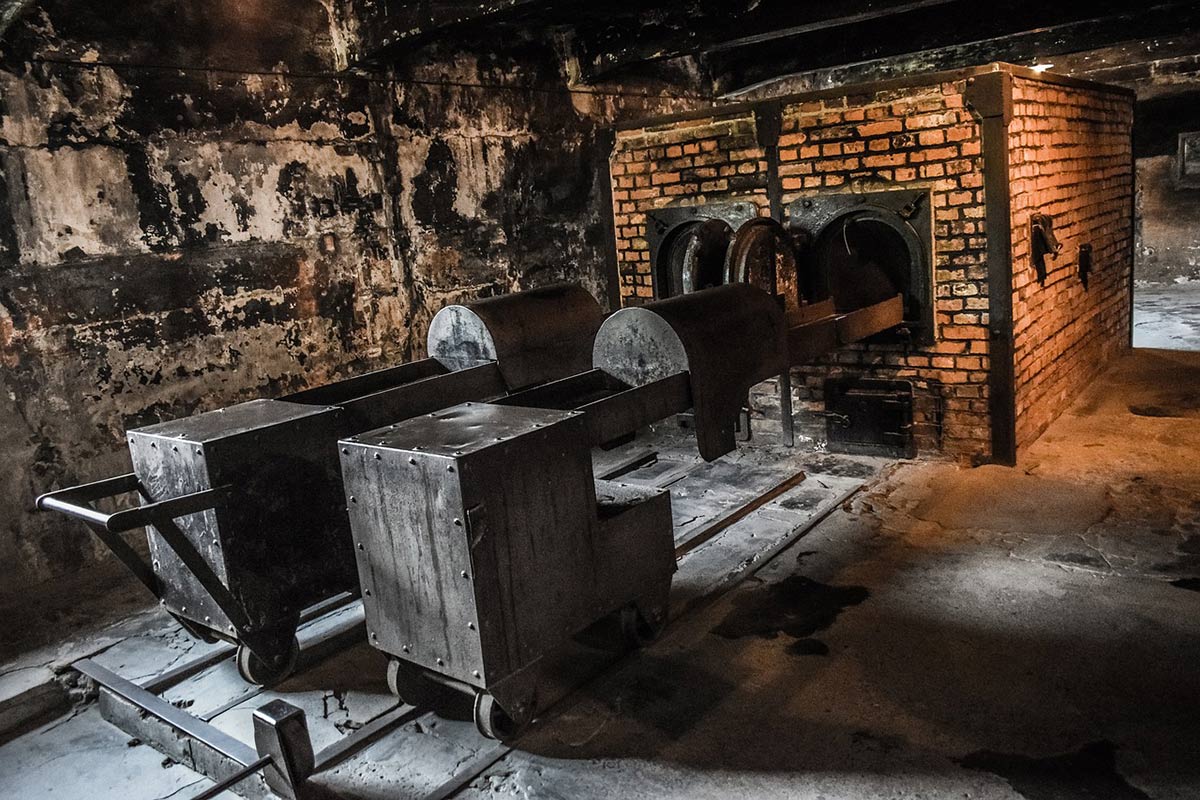 The belongings of those that died, such as shoes, clothes, and luggage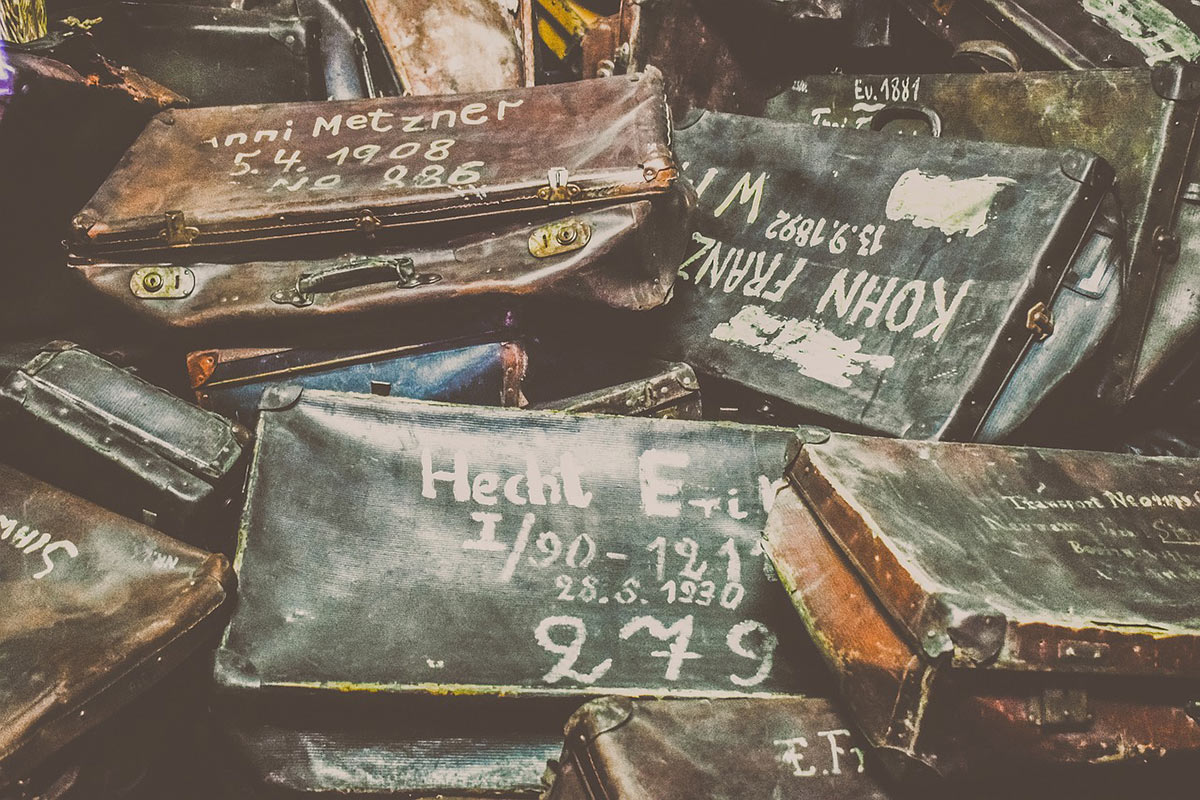 ---
Some important tips and things to remember when visiting Auschwitz
The camp and museum is not suitable for children under 14 years of age
It shouldn't really need saying, but all visitors are expected to show suitable respect. Loud music, taking shirts off, sunbathing etc are strictly prohibited. Poland is rightly very protective of the solemn nature of the concentration camp, so any visitors who behave in an unruly manner are likely to be swiftly escorted out, or possibly even arrested.
Under no circumstances are any items to be removed from the site. However tempting it may be to pick up a stone from the railway tracks or some discarded item from the ground, just don't do it. If caught you face prosecution. Be respectful at all times. (as an aside, many years ago an anonymous visitor to Krakow, having picked up such a stone and feeling guilty afterwards, posted it to me in Krakow and asked me to return it to the site. The stone, in its envelope, sat on my desk silently reproaching me for a few months until I went to Auschwitz where, as requested, I dropped it back on the railway tracks from where it was removed. The relief felt on knowing it was back was palpable. Surely there could be few worse things than the karma from having taken an item from such a place?)
Bring your ID or passport. All visitors are required to provide their full name and contact details as part of the booking, and these are checked on arrival at the museum.
No large bags or luggage allowed into the museum. You can carry a small bag or small backpack with you, but nothing larger will be allowed in.
Leave your drones at home. There is a no-fly-zone over the camp and up to 500 metres surrounding it. Pretty much only TV channels and documentary film makers are given permission to film using drones. You can read more on the official Auschwitz Museum website at https://www.auschwitz.org/epp20/
People with disabilities may find it hard to move around. Wheelchairs are available at the Visitor Service Centre but need to be reserved in advance.
Don't plan anything after your tour. You are bound to feel subdued after visiting the camp, so it's not recommended to plan an evening of partying later on. On return to Krakow you will probably simply want to eat a light meal and take the rest of the day and evening quietly to reflect on what you have just witnessed.
---
A final word
Few who decide to visit Auschwitz will ever regret it. Humbling, horrifying, overwhelming even, many say that a visit to the former concentration camp has changed their lives. If you have found this page useful, you may also like to read a bit more about the history of the camp, as well as a more in-depth look at Birkenau, also known as Auschwitz II, which is also part of the general tour itinerary.
Comments