Travelling to London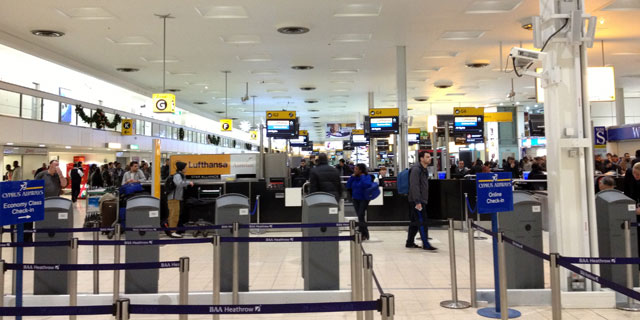 By air
As a major international travel hub, London is incredibly well connected to the world by air. Flights from New York are frequent and relatively affordable, and flying from European destinations can be downright dirt cheap. And with budget airlines abound, few travellers arrive to London by other means – air is king, and in a city with four main airports (Gatwick, Heathrow, Luton, and Stansted), it couldn't be any clearer. All of London's airports have easy and quick connections to the city centre, typically by rapid rail, but Heathrow is the only one that boasts a convenient connection directly via the Tube.
By rail
Arriving to London by rail from other parts of the UK is common, but for international arrivals, the channel tunnel is the only way to connect to London from the rest of the world. Eurostar specializes in speedy rail connections chiefly between London and Paris (where travellers can easily connect to the rest of Europe). Tickets can get pricey, but if purchased early enough, it's a fun and convenient way to travel.
By bus
As expected, arriving to London by coach is the cheapest option for budget travellers. Several bus companies connect London to the world, including Eurolines and National Express, which operate out of Victoria Coach Station on Buckingham Palace Road (adjacent to Victoria rail and tube station).
By car
Depending on your departure point, there are several ways to arrive in London by car. Ferries can take you and your vehicle across the English Channel (most commonly from Calais to Dover), or even from Ireland to Liverpool or Wales. However, the easiest and quickest way to get to England from continental Europe is via the Eurotunnel. This service runs up to 4 times and hour, connecting cars and bicycles from France to England in a quick 35-minute journey.
Comments