That's the magic of this buzzing city – a place where boredom is simply not an option. You need only glance at a calendar of events to understand the dizzying number of concerts, screenings, and exhibitions taking place across the city every single weekend. On top of it all, London also hosts some of the UK's best festivals, celebrating the country's top artists from comedy, film, music, and more.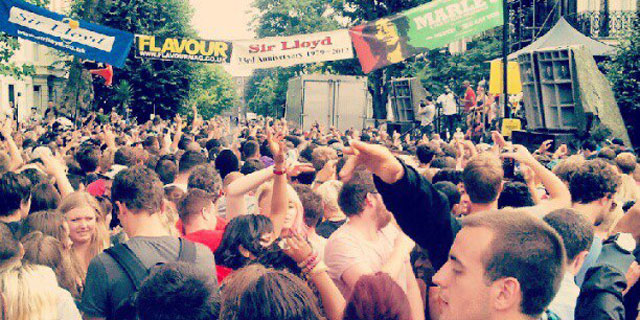 Get a solid footing in London's most popular events via our comprehensive guide to the city's regular festivals, holidays, and annual events. Some sort of festival takes place in London nearly every weekend, whether it's an indoor homage to all things coffee or an outdoor music festival with some of the world's biggest bands and DJs. Take a look at our calendar below for a more detailed look at some upcoming events in London.
From Shakespeare to musicals and experimental plays, London's theatre scene is alive with activity year-round. Music is another passion of Londoners, and all tastes are easily catered to in the countless venues and concert halls across the city. Indie rock lovers will adore venues in Camden (including Koko), electronic music lovers couldn't do any better than clubs like Fabric and XOYO, and some truly wild, experimental sounds can be heard at Café Oto. A reliable choice with a good variety of musical styles, always at the highest quality of course, can be heard at one of the city's most famous venues – the Royal Albert Hall.
Art, dance, films, cabaret, and clubbing are just a handful of the other activities taking place on the regular across the city. Head to our culture guide for more ideas in performance and art, or stop by the pubs and clubs section for a few handy suggestions for London's best live music venue.