Las w Słoiku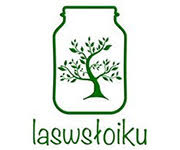 Phone

+48 534 311 412

Website

Address

ul. św. Agnieszki 3
Local Life Krakow is about to select candidates for Best Places awards, dedicated to rewarding and encouraging excellence in products, service and ideas. You are helping us to make the best choice.


Las w Słoiku has 0 votes. Click here to see the results.


You can vote once a day for your favourite place.
Editor's review
For city-dwelling nature lovers, it's often difficult to get that necessary dose of daily green outside of your salad. Pot plants can be messy and tricky to keep alive. Besides - it's not enough. As animals ourselves, we really need an entire ecosystem to be happy.
Well, you know what they say: if you can't bring your house to the forest, then bring the forest to your house!
These gorgeous green-filled jars are super tidy, super easy to maintain and perfect for gazing into as you daydream your way through the hidden corners of your incredible miniature world. Soil, stones, wood, bark, crystals, seashells & more come together to re-create the diverse life of the forest, while healthy bonsai trees, shrubs, mosses and other carefully selected plantlife grow peacefully within their beautiful glass aquariums.
Whether you're a lover of rainforest, desert, jungle or alpine environments - the broad variety of sizes, styles and plant life means a unique jar for each unique person.
The perfect present for yourself or someone you love.
Editor
Editor & Krakow Local
Reviews