Bookland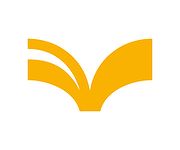 Phone

+48 12 430 20 21

Website

Address

ul. Stolarska 8/10
Local Life Krakow is about to select candidates for Best Places awards, dedicated to rewarding and encouraging excellence in products, service and ideas. You are helping us to make the best choice.


Bookland has 0 votes. Click here to see the results.


You can vote once a day for your favourite place.
Editor's review
Snuggled into the stunning & unique architecture of Krakow's 'Dominican Stalls' (built in 1861), this little bookshop has a world of knowledge tucked inside its cosy quarters. Browse through a lovely selection of international literature (ENG/ESP/FR), including Polish authors, new releases, popular classics & obscure titles - plus their mainstay of shelves filled with diverse multi-language learning books, games & materials. Bookland's kind, patient & knowledgeable staff will guide you to the perfect resources for your vernacular ventures.
Editor
Editor & Krakow Local
Reviews
Extraordinarily helpful and knowledgeable staff. They helped my wife and me select books that added a depth to our second visit to Poland. Their appreciation of literature was a good for history (me) as fiction (my wife). Thanks for your help!
Reply
The perfect place to find a new book!
Fantastic for foreigners who love to read but have trouble finding books written in English - diverse selection of literature in the English language (also Spanish & French & maybe something else). Witek was very friendly, intelligent and helped me to choose a Stanisław Lem book to read. I was impressed by the low prices having found English translations of Polish books relatively hard to find and quite expensive elsewhere.
As a former English teacher I was also impressed by the selection of language learning materials and I wish I had known about this shop before!
Will be back for more novels and for materials to help me improve my Polish :)
Reply