Pavilon Vintage Classics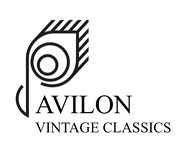 Phone

+48 509626818

Website

Address

ul. Stradomska 9
Local Life Krakow is about to select candidates for Best Places awards, dedicated to rewarding and encouraging excellence in products, service and ideas. You are helping us to make the best choice.


Pavilon Vintage Classics has 0 votes. Click here to see the results.


You can vote once a day for your favourite place.
Editor's review
They say that fashions come and go, but that style is timeless... and Portobello Vintage in Krakow's historic Jewish district of Kazimierz proves the point without a doubt. Whatever your style, you can escape the drab sameness of the shopping centres and chain stores - and it doesn't matter whether you are looking for a stand-out accessory to top-off an outfit, or a complete new wardrobe, there's bags of inspiration available in this great little boutique. Stop by next time you want to make a real entrance at a party, or simply pop in and see what takes your fancy - there's bound to be something that is so you, dahling!
Editor
Editor & Krakow Local
Reviews
Ania (owner) finds everything what you need. Even if I was looking for the modern handbag for the wedding. The have clothes and bags on every occasion.
Reply