Mili.Studio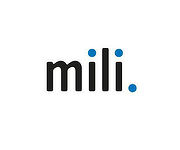 Phone

+48 663 068 928

Website
Local Life Krakow is about to select candidates for Best Places awards, dedicated to rewarding and encouraging excellence in products, service and ideas. You are helping us to make the best choice.


Mili.Studio has 0 votes. Click here to see the results.


You can vote once a day for your favourite place.
Editor's review
Krakow's most iconic modern photographer. Once he dies, he'll be famous and any photos he took will be worth a fortune. Get in while he's alive and clickin'.
Not only a technical expert in his field but also in the lifting of spirits, Lichtański uses the process of alchemical interaction with his subjects to imprint their souls onto film. The light, the dark, the grit and the magic - a totally comprehensive perspective prints magnetic memories and gives life to the inanimate.
He's sought after by all the business big wigs; both national and international television, radio, festivals, chefs, corporations & has already been featured in the New York Times, amongst many other publications. He clinks whiskey glasses with the CEOs and classic film stars in ballrooms, climbs mountains through snowstorms with bearded hermits, listens to vinyl in his fresh and forested apartment with his beautiful girlfriend draped across his lap and doesn't smudge his photos. Unless he wants to. He is the James Bond of the photography world.
Whatever your photographic needs: Michał Lichtański is the only man for the job. Anyone else can only pale in comparison.
Editor
Editor & Krakow Local
Reviews