Scandinavian Clinic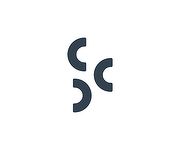 Phone

+48 12 421 89 48

Website

Address

Pl. Szczepański 3
Local Life Krakow is about to select candidates for Best Places awards, dedicated to rewarding and encouraging excellence in products, service and ideas. You are helping us to make the best choice.


Scandinavian Clinic has 0 votes. Click here to see the results.


You can vote once a day for your favourite place.
Editor's review
Scandinavia: the lands of breathtaking fjords, Odin, reindeer... and the highest standards of medical hygiene in the world. Upholding the divine dental practices of the Swedish, Danish, Finns & Norwegians, this Polish surgery uses the most cutting edge equipment alongside 'hygge' ideals of comfort, respect, cosiness and a calming atmosphere, even within the dentist office (it's beautiful here). That's because at this clinic they place "equal emphasis on the quality and effects of treatment as well as the comfort and well-being of patients". Because what's the use of getting a perfect smile if you don't want to use it?
The best part is that you don't need to snowshoe your way through a frozen tundra to get here or win the lottery to afford these services (one of the most affordable in KRK for this high standard). In fact, Scandinavian Clinic go out of their way to make sure the whole process of your stay in Krakow is as smooth and relaxing as possible, organizing accommodation, attractions and even preparing a full treatment plan (based on your CAT scans or your own dentists' analysis) before your arrival. From their central, historic Old Town location, you'll have no trouble exploring the ancient beauty of our city or getting to and from your hotel.
This clinic offers full dental services: modern computer tomograph Gendex GXDP-800, panoramic & 3D imaging, teeth reviews, prophylaxis, dental surgery, endodontics, prosthetics, implantology, aesthetic dentistry, radiology and more. This clinic has been authorized by Swiss implant company Thommen Medical. We trust Scandinavian Clinic because we know they only work with the best dentists in the country, such as the famous Dr Adam Balczynski. Their professionally trained, English speaking staff can tackle any issue with their complex ammo of seriously high-tech gear and all from the base of this one destination dentistry (that means no being shuffled around). Who says you can't enjoy a trip to the dentist? We will leave you with their motto, which sums it all up: "Together we find reasons to smile!"
Editor
Editor & Krakow Local
Reviews
Great service, perfect location, and friendly staff! Exceeded my expectations with in terms of the facility. Great place, great team, highly recommend.
Reply