Michal Fluder Translations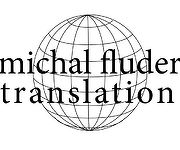 Phone

0121 364 6668

Website
Local Life Krakow is about to select candidates for Best Places awards, dedicated to rewarding and encouraging excellence in products, service and ideas. You are helping us to make the best choice.


Michal Fluder Translations has 0 votes. Click here to see the results.


You can vote once a day for your favourite place.
Editor's review
I am a freelance translator who specializes in working between the Polish and English languages (both of which I am equally fluent in). My dominant area of expertise is law.
In 2008, I obtained a Diploma in Public Service Interpreting (English Law) and subsequently worked for the UK's Department of Justice providing interpreting services for the courts, the police force, the prison service as well as individual law firms. In 2011, I graduated with a Graduate Diploma in Legal Studies with the intention to enhance specific skills and acquire the necessary knowledge to work as a translator within the legal framework. Since then, I've refocused on developing a business specializing in legal translations. However, I have also widened my areas of expertise to include business and commerce (e.g. commercial contracts), human resources, marketing as well as technical translations, including work on large-scale projects for major global companies within areas such as the automobile or oil and gas industries.
I work with one off projects alongside developing long-term business relationships built on trust and respect. I offer to you my services, comprised of my linguistic skills as well as my personal experience and insight into both markets and cultures (which has proven highly beneficial to the businesses I have and am currently working with). Taking advantage of my services ensures not only a fruitful co-operation but also offers significant cost advantages for the client in terms of price versus quality delivered, significantly unmatched by my competitors.


Should you wish to obtain more information, enquire about rates etc., please don't hesitate to contact me.


Editor
Editor & Krakow Local
Reviews
Michal has made many translations for my company and they are always of an excellent quality.
Reply
Amazing translator. Flawless and fast.
Had to tackle the rather large project of translating a lot of documents for my startup and this guy handled it brilliantly. Not a bad word to say about him. Professional, flexible, great rates and not a single mistake. His English and Polish vocabulary seem limitless, unlike mine.
Reply