Neonia-Laser and Aethetic Clinic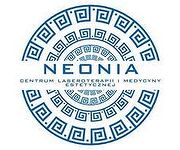 Phone

+48 500 779 971 / +48 12 264 85 15

Website

Address

ul. Kobierzyńska 186g/1
Local Life Krakow is about to select candidates for Best Places awards, dedicated to rewarding and encouraging excellence in products, service and ideas. You are helping us to make the best choice.


Neonia-Laser and Aethetic Clinic has 0 votes. Click here to see the results.


You can vote once a day for your favourite place.
Editor's review
In the language of Greek gods and goddesses, 'nea' means 'young' while 'eonia' translates to 'forever'. Neonia clearly had the infinitely ethereal Aphrodite and the divinely radiant Zeus in mind when they designed their clinic.
And with their hi-tech laser treatments from Alma Lasers, the highest quality Hyaluronic acid, Restylane, laser hair removal, specialized dermatologists for aesthetic medicine procedures, endermologie® LPG Alliance for body skin tightening and cellulite reduction, plus all the latest technologies in anti-age, laser, and aesthetic procedures - it's no wonder Neonia has become Krakow's Mount Olympus of regenerative skin treatments.
Drink from the fountain of youth with non-invasive procedures and best of all - no long and painful recoveries.
Editor
Editor & Krakow Local
Reviews