CHAIYO Thai Massage Centre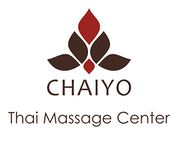 Phone

+48 530 500 510, +48 12 422 65 49

Website

Address

ul. Grodzka 27/3, ul. Dietla 103/2
Local Life Krakow is about to select candidates for Best Places awards, dedicated to rewarding and encouraging excellence in products, service and ideas. You are helping us to make the best choice.


CHAIYO Thai Massage Centre has 26 votes. Click here to see the results.


You can vote once a day for your favourite place.
Editor's review
Usually considered a luxury and 'spoiling yourself' - massage is actually an overlooked essential to our everyday lives that to often we shun or put off because, ironically, we want to be strong. The best way to be strong is to look after yourself, to, as the saying goes, treat your body as a temple. There is no such thing as too many massages. There is definitely such a thing as not enough!
Our bodies are so complex: big bowls of spaghetti that need warming up and untangling in order to function properly. Imagine some noodles that have been left out overnight - dried up, stuck together - it all becomes one big useless lump.
This is also what happens to our bodies when we don't give our muscles, ligaments, skin and joints the attention that they regularly need. Relaxing your body and mind may feel luxurious but it is also a necessity that we need to indulge in.
Let go of your reservations and put your healing in the hands of Chaiyo's magically handed team. Originating from Thailand and expertly trained at Wat Po Temple in the purest form of traditional Thai massage, their empathetic masseuses have an ancient and deeply spiritual understanding of how to soothe both the body and the soul.
'Nuat Boran' is a symbiotic, holistic therapy which joins elements of Yoga, acupressure and reflexology. Aching limbs or muscles will soon feel remedied after a session at Chaiyo. Even if you feel like you are in good shape, a massage here offers you the chance to revive, energize and cleanse, and even discover parts of yourself that you had forgotten.
Choose a massage to suit your state of being. Chaiyo offer a range of options including: classical, herbal compresses, aromatherapy, sports, post-natal, seniors, slimming, head, back & shoulders, reflexology (feet & legs).
Editor
Editor & Krakow Local
Reviews