Konopnickiej11 Brick Oven Pizza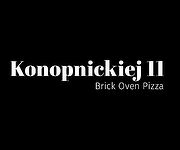 Phone

797097125

Website

Address

marii konopnickiej 11
Local Life Krakow is about to select candidates for Best Places awards, dedicated to rewarding and encouraging excellence in products, service and ideas. You are helping us to make the best choice.


Konopnickiej11 Brick Oven Pizza has 0 votes. Click here to see the results.


You can vote once a day for your favourite place.
Reviews
Odwiedziłem ostatnio pizzerię z piecem szamotowym, i muszę powiedzieć, że było to niesamowite doświadczenie! Ta pizzeria jest wyjątkowa, ponieważ używa tradycyjnego pieca opalanego węglem, a wszystkie składniki pochodzą prosto z Włoch.
Pierwsze, co mnie uderzyło, to aromatyczny dym unoszący się z pieca szamotowego. To nadaje pizzy niezwykły smak i chrupkość. Skorupa jest cienka i chrupiąca, a wnętrze miękkie i aromatyczne.
Składniki używane w pizzerii są absolutnie najwyższej jakości. Pomidory są soczyste i słodkie, ser jest doskonale roztopiony i aromatyczny, a dodatki, takie jak świeże zioła czy oliwa, nadają każdej pizzy niepowtarzalny smak.
Obsługa była przyjazna i profesjonalna, co tylko uzupełniło to wspaniałe doświadczenie. Pizzeria z piecem szamotowym to doskonałe miejsce dla miłośników prawdziwej włoskiej pizzy. Gorąco polecam wszystkim, którzy chcą poczuć smak i aromat tradycyjnej włoskiej kuchni!
Reply