Molam Thai Canteen & Bar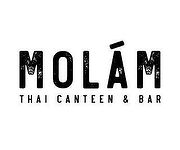 Local Life Krakow is about to select candidates for Best Places awards, dedicated to rewarding and encouraging excellence in products, service and ideas. You are helping us to make the best choice.


Molam Thai Canteen & Bar has 0 votes. Click here to see the results.


You can vote once a day for your favourite place.
Reviews
GREAT food.. One of the best restaurants in Krakow..Original, fresh, locally sourced when possible.. Hits all the right notes.. great service and great vibe in a funky cool place..Chef has worked in some of the best Thai places in the world ...including Bankok's Michellin starred Bo lan ( of netflix fame)) enjoy!
Reply
Uważajcie na to, co zamawiacie. Jeśli zdarzy się, że przyniosą wam danie zmodyfikowane w stosunku do tego samego dania jedzonego dzień wcześniej i nie możecie tego dania skonsumowac, bo nie smakuje, będziecie zmuszani przez wątpliwej kultury managerke (babka w okularach) do zapłaty. Stanowczo dmówiłem, więc wybiegło pół załogi za mną na ulicę i zagrozili mi wezwaniem POLICJI. Po raz pierwszy w życiu zostałem potraktowany, jak uciekinier z miejsca przestępstwa, choć zjadłem tylko jeden kęs, wypluwszy go do serwetki. Takie zachowanie załogi jest oburzajace. Goniono mnie po ulicy, głośno zarzucając mi, że ucieklem bez zapłaty. A ja nie uciekałem. idac tam, myślałem, że znalazłem nowe miejsce na codzienne lunche. Uwielbiam kuchnię orientalną, ćwierć roku, year by year, spędzam w Azji. Niestety, nigdy już moja noga nie przekroczy progu tej restauracji. Stylizacja na alternatywna knajpę z ciekawym wystrojem i nietypowymi daniami, a drugie dno to bezczelność i straszenie policją. Od lat codziennie jadam w restauracjach i mam doświadczenia jako klient z setek miejsc w Azji, Europie, Ameryce Środkowej. Tu spotkała mnie wyjątkowa impertynencja. Zarzucono mi przy okazji, że jak mogłem zamówić rybę, skoro jestem wegetarianinem (to moja sprawa, kiedy robię wylom w moim semi-wegetarianizmie) i drwiono z faktu, że nie znam nazwy ryby, do zjedzenia której usilowano mnie przymusic, choć nazwy ryby nie było w menu. Żenada.
Reply