Halicka Eatery&Bar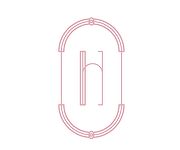 Phone

+48 12 889 90 40

Website

Address

Halicka 14A
Local Life Krakow is about to select candidates for Best Places awards, dedicated to rewarding and encouraging excellence in products, service and ideas. You are helping us to make the best choice.


Halicka Eatery&Bar has 0 votes. Click here to see the results.


You can vote once a day for your favourite place.
Editor's review
"Drawing inspirations from the old Krakow pavement, Halicka Eatery & Bar restaurant owes its name to the street at which it was opened. We combine two values: respect for the historical context and ambition to create quality. You need to know the culinary rules to know how to break them. Our chef likes to surprise guests, giving the simple ingredients a sophisticated character. He knows the local suppliers by name, and they put away fresh products for him every day. It is from them that cosmopolitan compositions are created: fish, meat, pates, vegetarian dishes ... no one gets up hungry from our table!
But Halicka is not just a card! Modern design and contemporary art fit into the artistic character of this part of the city, attracting members of a creative community and travellers from around the world. We are pulsing with life in the rhythm that Kazimierz designates"
(Written by Halicka... but they just did such a good job we decided to copy and translate it)
Editor
Editor & Krakow Local
Reviews