Vegano Cafe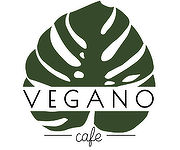 Phone

730 574 243

Website

Address

ul. Henryka Siemiradzkiego 25
Local Life Krakow is about to select candidates for Best Places awards, dedicated to rewarding and encouraging excellence in products, service and ideas. You are helping us to make the best choice.


Vegano Cafe has 0 votes. Click here to see the results.


You can vote once a day for your favourite place.
Editor's review
The sunshine is back and it's time to boost your health level straight through the roof with Vegano's nutritious selection of vitamin shots, fruit & vegetable based smoothies, juices & cocktails. Speciality coffee from true & trusted local Polish roasters. Fresh, totally vegan ingredients are all they serve and their clever chefs know exactly what to do with them, making yummy sandwiches, snacks and desserts with gluten-free options. Great place to share your lifestyle with non-vegan friends!
Editor
Editor & Krakow Local
Reviews