Mała Azja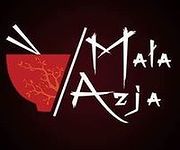 Phone

+48 503 515 510

Website

Address

ul. Czarnowiejska 57
Local Life Krakow is about to select candidates for Best Places awards, dedicated to rewarding and encouraging excellence in products, service and ideas. You are helping us to make the best choice.


Mała Azja has 0 votes. Click here to see the results.


You can vote once a day for your favourite place.
Editor's review
Warsaw, with its high population of and long history with Vietnamese migrants, naturally also has a long list of places to buy delicious Vietnamese food. Krakow, however, has been sadly lacking pho a long, long time. Not a single restaurant, bar or cafe could be found upon the streets... until now! Bożena Stawicka-Ismail and Hau Do Tung have joined forces to bring true, authentic Vietnamese food to the streets of Krakow and the kitchen of Mała Azja is where the magic is going down.
You'll find in this atmospheric restaurant a full menu of predominately Vietnamese specialities, but in true Asian style, with some other yummy dishes from across the continent as well as from African and America. Soups & starters, desserts, teas and a range of exotic drinks accompany the wide selection of both vegetable and meat-based dishes.
Editor
Editor & Krakow Local
Reviews