KUKU. Cafe&Wine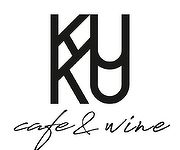 Website

Address

Bożego Ciała 5
Local Life Krakow is about to select candidates for Best Places awards, dedicated to rewarding and encouraging excellence in products, service and ideas. You are helping us to make the best choice.


KUKU. Cafe&Wine has 0 votes. Click here to see the results.


You can vote once a day for your favourite place.
Editor's review
Having opened just a few weeks ago, this special little cavern of coffee is overflowing with fresh, youthful spirit. Piotr had become sick & tired of the all too common stiff, stressful & uptight attitude in the food industry. He dreamt of a cafe where he, his staff and the customers could feel safe and comfortable, welcomed and relaxed. Long story short - he made his dreams a reality & we think he nailed it.
He chose his staff well with super sweet, silly & down to earth Kaja as his right-hand woman, while a luscious cake provider certainly sweetens the deal. One of the loveliest things about this cafe is how much thought they put into the different needs of their customers, Artificial sweetener in cakes for the diabetics, vegan cakes, gluten-free bread. If you want soy milk in your coffee, guess what? Free. They really want everyone to feel welcome & it's beautiful.
KuKu have big plans for serious coffee science, already offering their very own can't-find-it-anywhere-else, in-house blend of kawa. Roasted in Tuscany, their beans are a special mix of Central American Arabica & Indian Robusta. You can even order a colourful rainbow latte!
Also on the drinks menu are beer, wine, lemonade & fresh juices. As for food, there's the aforementioned delicious selection of cakes as well as some light breakfasts such as granola w/ yogurt & strawberry mousse, toasted sandwiches, & even a special breakfast set which includes: a toastie + freshly squeezed orange juice + coffee / tea for 19zl.
So give 'em a try before they get famous. Drop in, have a chat about something random with the lovely Kaja, enjoy a piece of cake & a top coffee in the minimalistic modern greenhouse meets historical brick atmosphere.
Editor
Editor & Krakow Local
Reviews