Milkbar Tomasza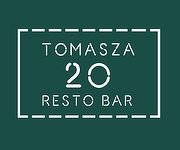 Phone

-

Address

ul. św. Tomasza 24
Local Life Krakow is about to select candidates for Best Places awards, dedicated to rewarding and encouraging excellence in products, service and ideas. You are helping us to make the best choice.


Milkbar Tomasza has 0 votes. Click here to see the results.


You can vote once a day for your favourite place.
Editor's review
Before any attempts to tackle Milkbar Tomasza, one needs to understand the idea behind the heart and soul of Socialist gastronomy, a milk bar. These were state - subsidized canteens, initially serving non - meat dishes (to call them vegetarian is a gross overstatement, though), and later all types of simple, yet filing Polish cuisine meals at virtually a penny - or 'grosz', for that matter. For decades, if out of home for lunch, a milk bar was the place to go for all classes, from a factory worker to university professor, and today, many hipster eateries take on the air of milk bar canteens, not only in terms of re-vamped interiors, but simplicity of their menu and moderate prices as well. And such is the case of Milkbar Tomasza, a place where plates bubble with king-size pierogi portions and schnitzels are the size of a saucer. Good place to lay back and savour Krakow, as Milkbar Tomasza is tucked away off the beaten tourist track.
Editor
Editor & Krakow Local
Reviews
Everyone should eat here! The staff are friendly, the food is delicious and the prices are incredible. I can't wait to go again.
Reply