na'lɛfka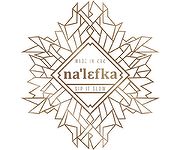 Website

Address

ul. Sławkowska 23
Local Life Krakow is about to select candidates for Best Places awards, dedicated to rewarding and encouraging excellence in products, service and ideas. You are helping us to make the best choice.


na'lɛfka has 0 votes. Click here to see the results.


You can vote once a day for your favourite place.
Editor's review
This cosy little place is absolutely gorgeous. From the moment you step inside, you know you're going to have a very special time. Cool, vibrant and intruiging, their eclectic interior sets the tone for deliciousness. Boasting their very own brand of "na'lɛfka" fruit liqueur, this talented team stock their bar with their personal range of traditional alcohols - with cyclical changes regularly introducing new seasonal & experimental flavors. Currently, the main nalewka infusions are: cherry, black currant, gooseberry & salted caramel. These excellent quality liqueurs are produced in na'lɛfka's small manufactory with natural ingredients such as fresh, seasonal fruit from Polish orchards and are honest in the simplicity of their composition.
Whether you're a tourist or a local, it's fantastic to sit an enjoy such a unique regional product, one usually found not in city bars but in the basements of uncles, at Christmas dinners and at weddings, being sipped in the sun at a cottage. As a homemade and drunk by Polish families all over the country, a drink of nalewka is the perfect cultural experience. We recommend the tasting sets - your curiosity will be rewarded and you probablywon't be able to resist purchasing a bottle to take home with you (bottles sold here exclusively!).
na'lɛfka's slogan is "Sip it slow" and you'll understand why as soon as your lips touch the glass. This isn't just any old mass produced drink; it's a carefully crafted, captivating delicacy. A libation to inspire in you the pleasure of tasting, of cultivating the moment, of being here and now.
With all kinds of events, meetings, festival and exhibition openings, happy hours, the premieres of subsequent flavors and outside seating perfect for peple watching on sunny days to look forward to, find them in the Old Town on Sławkowska 23.
Editor
Editor & Krakow Local
Reviews