NIEWÓDKA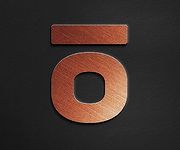 Website

Address

Plac Szczepański 5
Local Life Krakow is about to select candidates for Best Places awards, dedicated to rewarding and encouraging excellence in products, service and ideas. You are helping us to make the best choice.


NIEWÓDKA has 0 votes. Click here to see the results.


You can vote once a day for your favourite place.
Editor's review
Not just any bar, Not a place you will soon forget, Not serving up the same old mass-produced, cheaply made drinks! NIEWODKA aka Not Vodka is finally bringing the true traditional Polish drinking culture to the streets.
We're sure you've heard that Poland loves vodka. However, the true local drink of choice, the unsung hero of Polish drinking and fermenting culture, is actually a fruit liquor named 'nalewka'. Popularly homemade from whatever fruits are growing in the garden or are best in season (plums, nectarines, cherries) by the grandmas, aunts and cousins of the Polish countryside. It's traditionally drunk at holiday gatherings, on special occasions and, of course, on not so special occasions too!
NIEWODKA is bringing this iconic side of Poland from the village backyard to the sleek city bar and we couldn't be happier to see local, meaningful produce being championed in such a simple and honest way. With their matte black bar space lined with different flavours of their own exclusive brand (OFF) of natural nalwekas, the moody lighting, industrial brass piping and minimalistic design allow the liqueur to speak for itself. Drink it by the glass or by the bottle, their short but sweet menu offers flexible options for tasting their carefully curated range of exclusive regional nalewka flavours, and for mixing and matching with their fantastically Cracovian drinking snack plates (obwarzanek, chałka, veggie smalec, etc).
We applaud the unique approach NIEWODKA has taken. This classy experience is all the more elevated as you can only buy this nalewka right there in the bar and as such, for some visitors, it will be a once in a lifetime opportunity. Find this classy new locale right next door to Bania Luka (rather ironicly) in the Krakow Old Town's gorgeous Plac Szczepański.
Keep an eye on their Facebook page for special events; catch the inhouse DJ every Friday.
Check out their sister project WisniOFFka for another unique experience in traditional Polish drinking culture!
Editor
Editor & Krakow Local
Reviews