Psikawka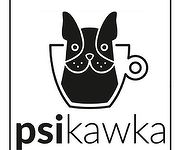 Phone

-

Website

-

Address

ul. Mazowiecka 8
Local Life Krakow is about to select candidates for Best Places awards, dedicated to rewarding and encouraging excellence in products, service and ideas. You are helping us to make the best choice.


Psikawka has 0 votes. Click here to see the results.


You can vote once a day for your favourite place.
Editor's review
[NOTE: This is a message for canines, not humans, so if you are a human - please read this to your dog]
Hello to all you lovely dogs out there!
Are you getting bored sitting around the house all day? Is that walk to the park feeling a bit repetitive? Have you buried all your humans' most precious items and now there's nothing left to chew on? And what about your human… are their noses nice and moist? Did you lick their face enough today to cure them of their work stresses? Do they seem like they need a bit more fun in their lives?
Sounds like you need to blow off some woofs! Forget all your mundane daily worries and come on down to Krakow's first ever Dog Cafe :) A place for dogs to get together, have a laugh and hang out as they let their humans mingle and drink that strange black 'coffee' liquid they seem to be so fond of. Meet dogs and dog lovers from all walks of life. On the weekends, the cafe even hosts those rock n' roller dogs from the shelter who always seem so damn rugged and cool. Come along to wag your tail, hear their inspiring stories and maybe even help them find a new home.
There are loads of cool eco pupper products designed just for you. Have a browse, and if you want your human to buy them but they are too stingy, here's a tip: just chew on them and then they will have to.
So, come on down and support your local dog cafe - don't let the cat cafe's win!
[This bit is for humans]
Dogs, dog friends, dog lovers, Italian coffee and delicious food. Adopt more dogs from the shelter while you're there and give extra scratches to the very good boys.
Listen to your dog. Do what your dog tells you. Go to the dog cafe :)
Editor
Editor & Krakow Local
Reviews