Traditional Polish Doughnut Workshop
Fri 14th
Feb
10:00 - 14:00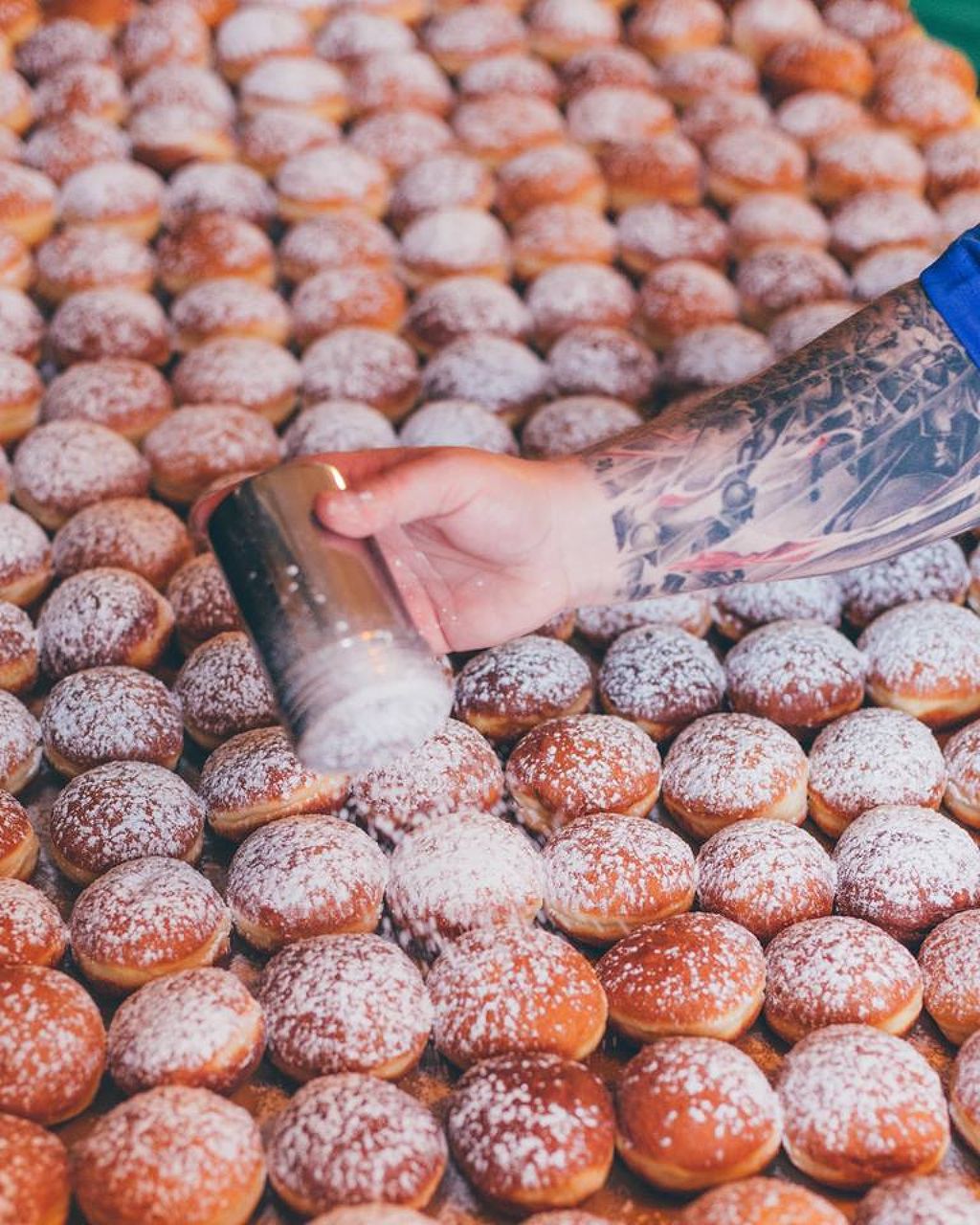 "Three years ago, precisely on Fat Thursday, I was invited to prepare homemade doughnuts during a breakfast TV show. My friend Igor joined the adventure and it was great fun and a lot of stress on the way. Making doughnuts in TV studio is a challenge, believe me! Doughnut pastry should be prepared with care in a relaxed atmosphere. Yeast needs warmth and time to grow - none of these happen when you're being broadcasted live. We managed, though!
Last year I invited Konrad, who's a top-class pastry chef to make doughnuts with me at my home in Krakow, and overnight we managed to cook 1300 doughnuts for animal charity! Many of you asked for the recipe, so this year we have decided to run a Doughnut Workshop for those who wants to learn our secret recipe for fresh and delicious home-made doughnuts! We'll put our traditional recipe to use on February and you are more than welcome to join us so you can learn how to make your doughnuts fresh and tasty like heaven : ) Pączki baking is both an art and science, and it's important to understand what your ideal dough consistency should feel like in your hands. Join us!" — Marta Bradshaw
---
Join Eataway's Fat Thursday Doughnate action!
---
Would you like to eat doughnuts and help people at the same time?
On Friday 14th, you will have the opportunity to learn the most important life skill you can have: how to make doughnuts! Join Eataway's doughnut-making workshop to learn the art of traditional Polish pączki, while supporting a really good cause.
On the morning of Thursday 20th, it's time to eat! The Eataway team and the kids of Parkowa Children's Home will have just pulled their annual all-nighter, cooking 2000 (!!) scrumptious doughnuts for hungry people to order on Tłusty Cwartek aka Fat Thursday. You can order boxes of these crispy clouds in advance, picking them up from Parkowa 12, or, via free delivery. Keep an eye on Eataway's Facebook page for live streaming of the pączki parade!
All money raised from the Doughnate action goes towards building a vineyard for a local children's home, a great addition to the vegetable garden they built during a past Doughnate action. A vineyard will enable these kids not only to learn a wonderful professional skill (we already taught them how to make doughnuts!) but also to gain a means of supporting themselves and they couldn't be more excited.
You can take part in two ways:
1. Order a box of fresh and delicious doughnuts
2. Join a doughnut workshop and learn a life skill
Either way, you get to eat pączki while helping kids to grow fruit!
Doughnut Workshop // Fresh Doughnut Delivery // Official Website // Facebook Event

About Eataway
Shared meals in Poland are a magical affair. Families gather together to prepare and consume feasts of customary dishes, to experiment with new cooking ideas, to laugh and make memories.
Polish people adore to grow their own natural produce in their gardens or on their windowsills, to forage in the forest for mushrooms and herbs or to haggle with the village grandmas at the farmers' market. Whether you are a tourist or a local, the best way to immerse yourself in Poland's true spirit is to experience this magic of fresh produce and friends first hand. This wonderful community are encouraging you to do just that!
Eataway is the international family of food lovers (both creators and eaters) you need in your life. So, pull up a chair. You are invited to experience the joy of Krakow with new friends and family, plus a table laden with delicious food! Join one of their fabulous local and international cooking classes or attend a sumptuous dinner.
www.eataway.com // FB @eataway // IG @eatawaycom // +48 69327503