ValenTHAInes Day Dinner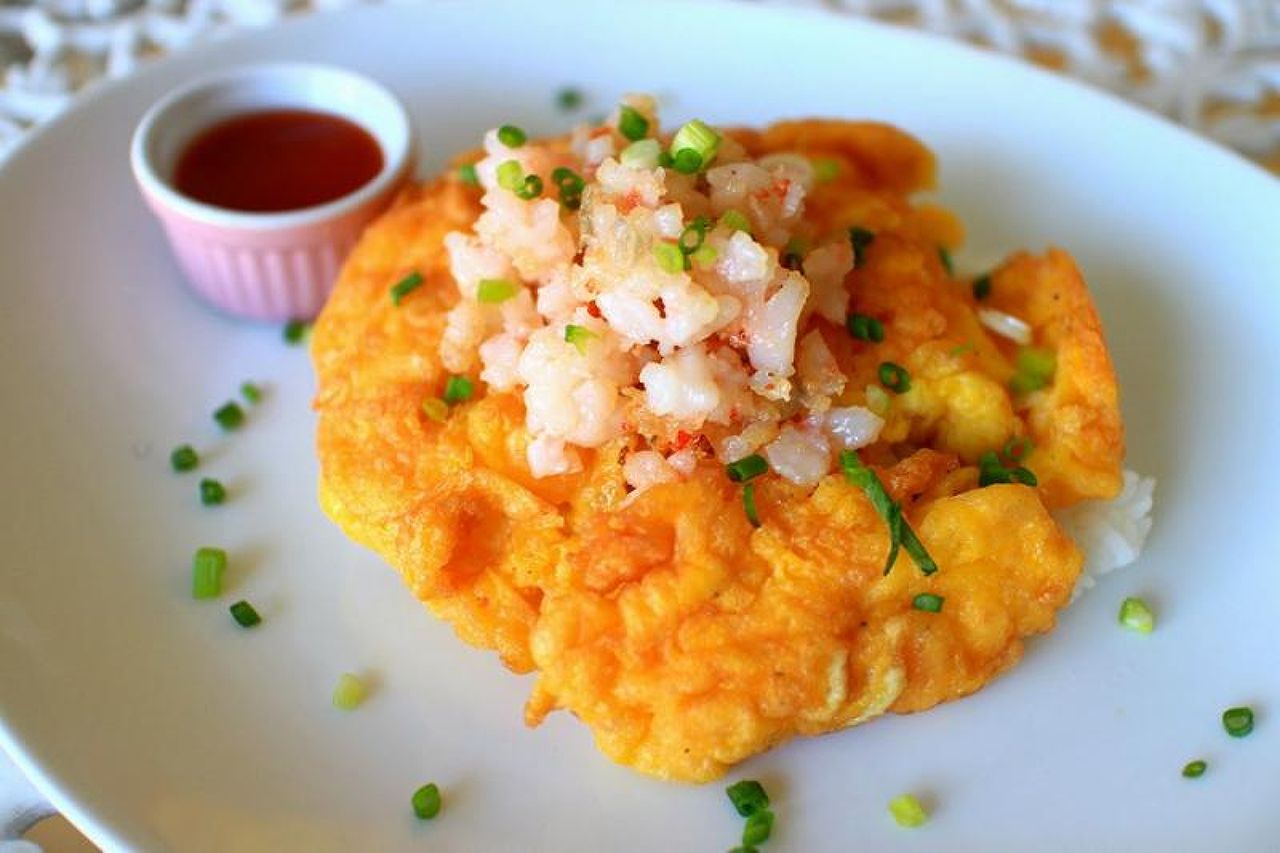 Happy Love month !! You are welcome Thai lovers food. I would like to invite you to join my meal with traditional Thai style of eating !!
Most Thai people like "sharing meals" and eat together with family members or friends. You will rarely see Thai people eating alone because eating is sociable in Thailand.
Do all the things as Thais do then you will love it!
---
MENU
---
Menu : we served all foods together like Thai culture
1. Chicken Satay : It is grill chicken mixed Thai spices and coconut milk to make the meat juicy and soft serve with Peanut sauce and cucumber vinegar syrup.
2. Tom Kha Chicken : It is coconut milk soup sweet salty and sour taste with Thai herbs.
3. Phanang pork curry : It is a type of Thai red curry rich and creamy with aromatic salty and sweet.
4. Pla todd sam rod : Deep fried fish with sweet chili sauce
5. Khai jeaw kung sub : Thai omelette with mince shrimp and vegetables.
6. Jasmine rice
Dessert : Coconut dumpling
It is the original Thai sweets filled with sweet coconut, made from sticky rice flour mixed with coconut milk and put the filling and boiled in the hot water and mixed with shred coconut.
Thai herb drink : Lemongrass and Pandan leaves soft drink.
It is a healthy drink to make you feel fresh.

About Eataway
Shared meals in Poland are a magical affair. Families gather together to prepare and consume feasts of customary dishes, to experiment with new cooking ideas, to laugh and make memories.
Polish people adore to grow their own natural produce in their gardens or on their windowsills, to forage in the forest for mushrooms and herbs or to haggle with the village grandmas at the farmers' market. Whether you are a tourist or a local, the best way to immerse yourself in Poland's true spirit is to experience this magic of fresh produce and friends first hand. This wonderful community are encouraging you to do just that!
Eataway is the international family of food lovers (both creators and eaters) you need in your life. So, pull up a chair. You are invited to experience the joy of Krakow with new friends and family, plus a table laden with delicious food! Join one of their fabulous local and international cooking classes or attend a sumptuous dinner.
www.eataway.com // FB @eataway // IG @eatawaycom // +48 69327503