20th Silent Film Festival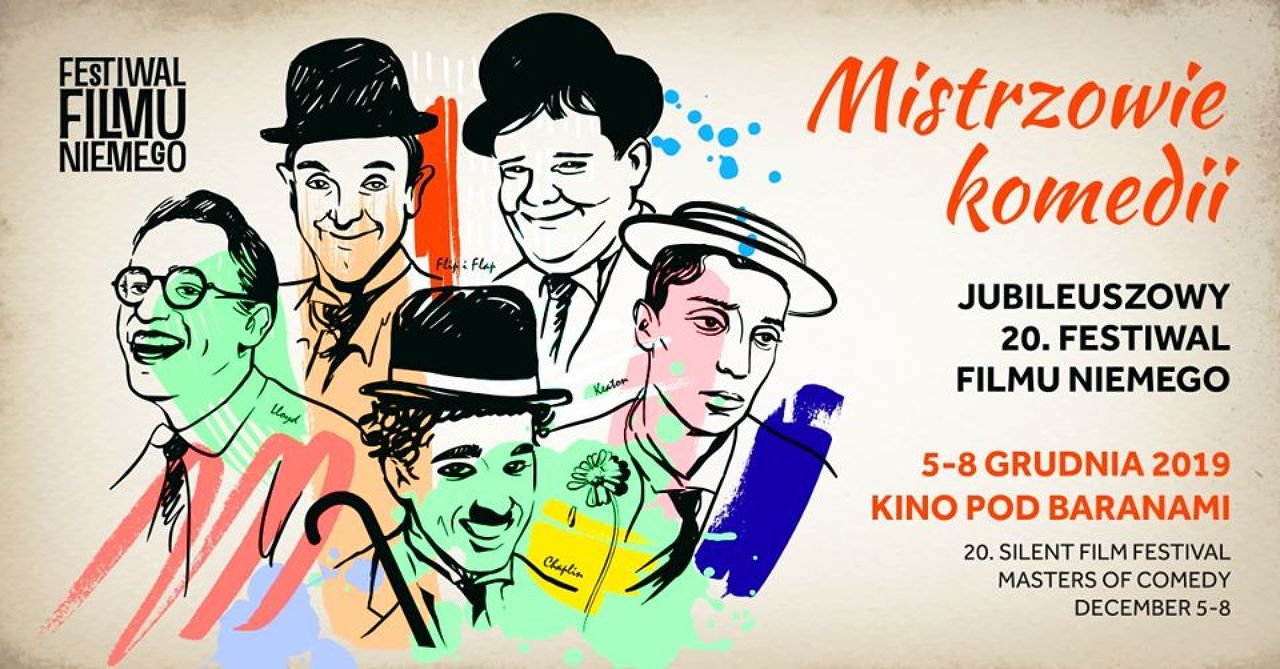 Krakow is gearing up to host its jubilee 20th Silent Film Festival at Kino Pod Baranami and we couldn't be more excited each time it comes around!
Adored by all, this unique and totally beautiful festival runs from the 5th to the 8th of December and as per usual will be screening a really fabulous line-up of classic, oft forgotten and completely brilliant silent films. However, some of these films will not be so silent as accompanying their screening will be played a brand new, originally composed music score, performed live by musicians right in the cinema as the film plays. How incredible is that!
The list of films and artists who will perform live during the jubilee 20th edition of the Silent Film Festival will be announced on November 18 this year. Find all updates on the Official Facebook Event Page or the Official Festival Website.
20th Silent Film Festival
Masters of Comedy
December, 5-8, 2019
Kino Pod Baranami
#20FFN
www.festiwalfilmuniemego.pl
www.kinopodbaranami.pl

ORGANIZERS:
Fundacja Dla Kina
Kino Pod Baranami


Co-financed by the Ministry of Culture and National Heritage.
The project is co-financed by the Krakow City Commune.