Pierogi Cooking Class at Zamenhofa // Eataway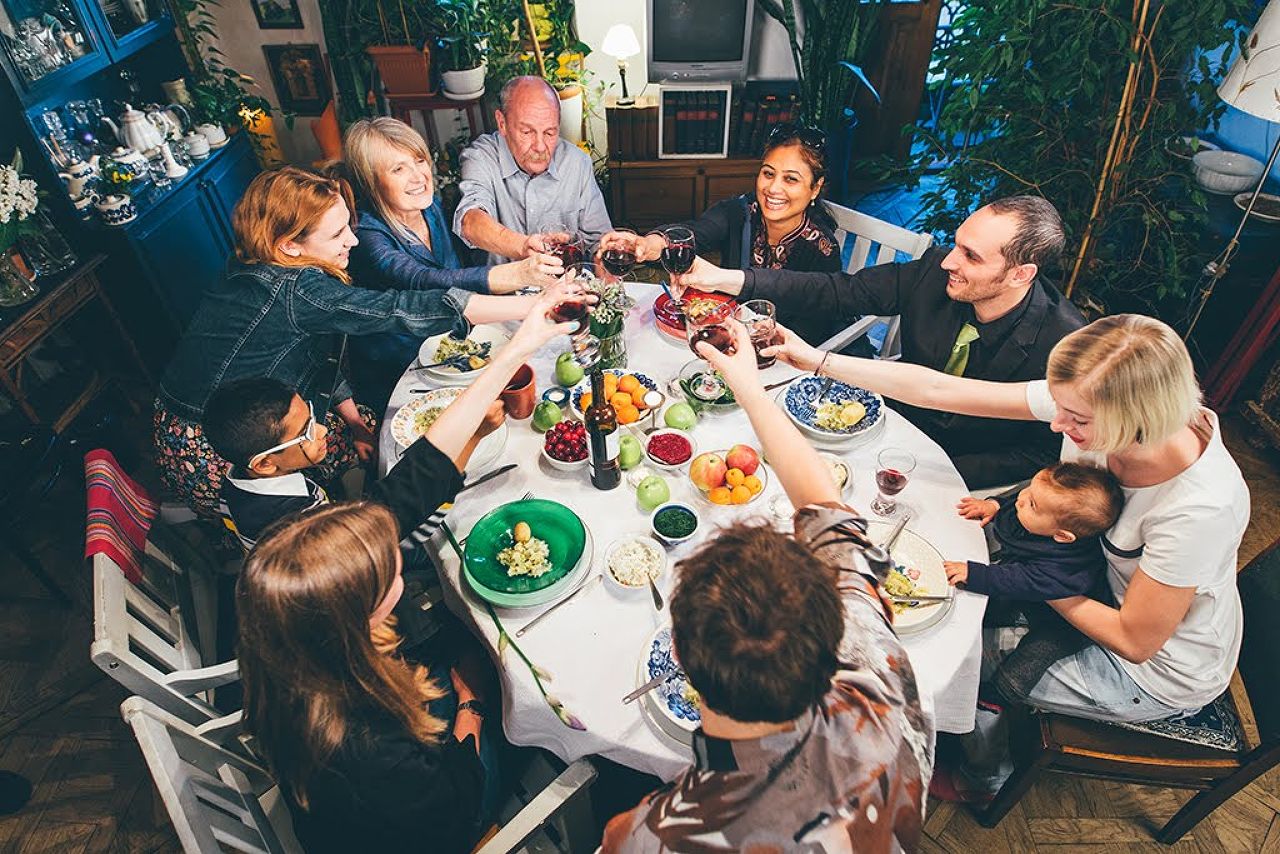 These famous dumplings are one of the most well-known, recognizable and, above all, beloved Polish dishes. A real crowd-pleaser, pierogi have easily maintained their popularity over the years as the multitude of stuffing that can be used to fill these dough pouches is virtually endless. You'll find that their soft and chewy shell can conceal any number of different meats, cheeses, vegetables or fruit, making pierogi one of the most versatile dishes around. Preparing great dumplings, however, is a true art. Traditionally, it has been the grandmothers who passed on their often top-secret knowledge to younger generations. In turn, at Eataway we have four pierogi-blooded women who are ready to pass these secrets on to lovely people like you who will keep their traditions alive. Their names are Gosia & Piotr, Hanna, Marta & Marta.
From scratch, our cooks will teach you how to create the tastiest pastry, mould the most perfectly shaped dumplings, and serve them with typical Polish garnishes, sauces and sides.


What to look forward to from your Pierogi cooking class:
- Learn about Polish cuisine, history & culture

- Make your own pierogi

- Take some food home with you

- Taste your cooks' other homemade specialities

- Take home a copy of the recipe + links & info

- An Eataway membership

- Meet new friends

- Local insider tips about Krakow & beyond

- Learn about your cook's life in Poland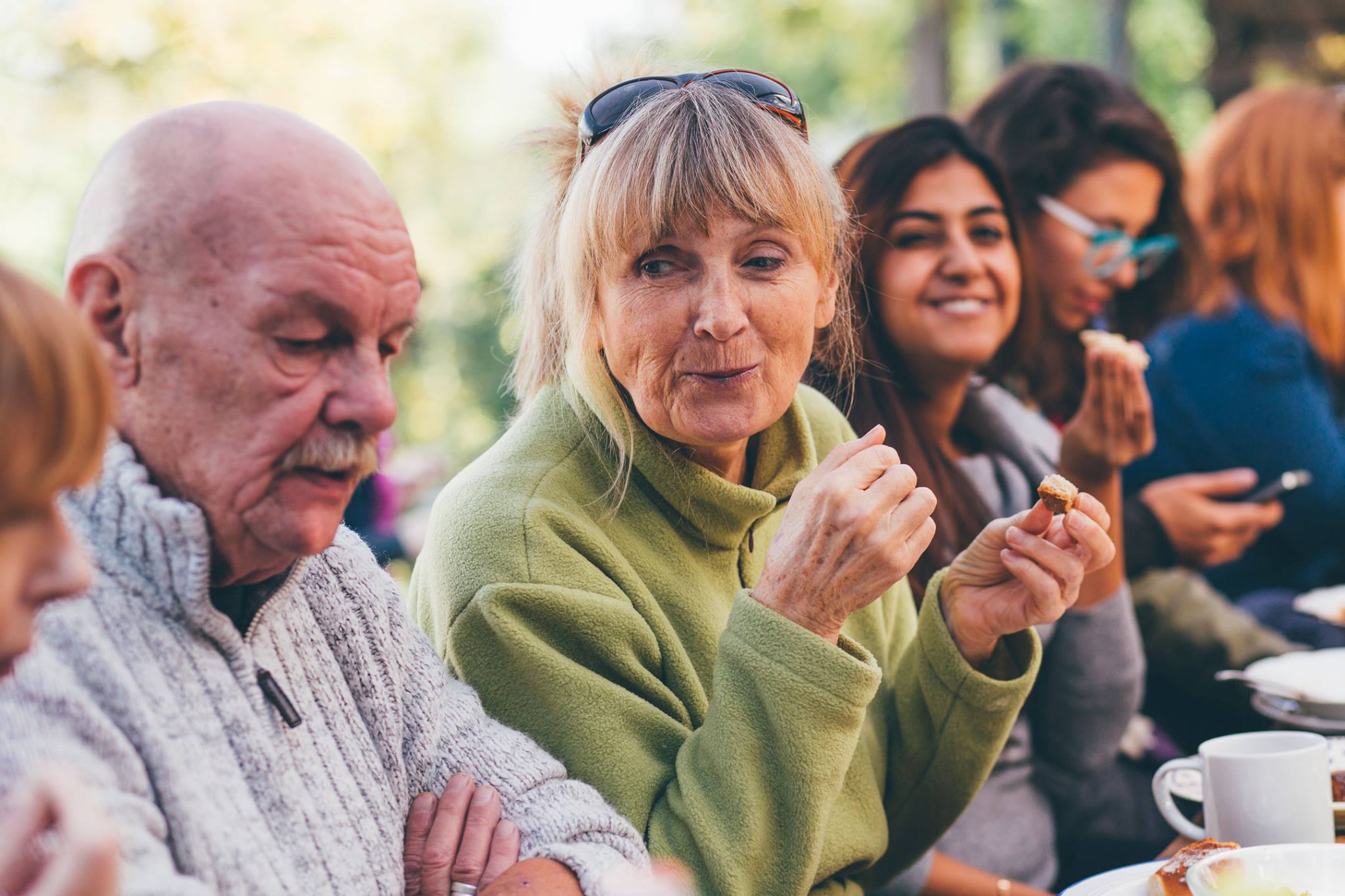 "We both enjoy cooking, albeit in different styles and according to different recipes. Malgorzata often cooks according to the five elements theory, as well as gluten-free and vegetarian. Piotr cooks according to his intuition which is spot on as he improvises often and can surprise even the most sophisticated foodies. And since we both prepare a lot of food preserves, we have now accumulated a large cupboard of compotes, jams, chutneys, caramelised fruit and veg and gherkins which we often use in our recipes."
Eataway's classiest cooks, Gosia and Piotr, will be hosting pierogi classes from their beautiful and historical Zamenhofa apartment in Krakow. This pair of former architects have absolutely bundles of experience from their long and fascinating lives. Now retired, they are free to concentrate on the world of food which has always enthralled them. Pierogi experts, they can also teach you about so much other stuff, including food preservation with which Piotr has a deep connection.


More info and booking can be found at the following link:
https://www.eataway.com/profile/6871789
---
- MENU -
-Green salad (lettuce, tomato, chive, red bean, green onion, olive oil, thyme, garlic, pepper, salt)
-Homemade bread , little cakes and garlic butter
-Smoked sheep cheese "oscypek" and fermented sheep cheese with spices from the Tatra Mountains and cranberry
Workshop: pierogi with stuffing: white cheese, onion, potatoes, pepper, salt
Guests will prepare dough for pierogi and part of the stuffing (we will make most of the stuffing on the day before because it should be cold)
- White borscht "żurek" (fermented sourdough soup) with mushrooms, potatoes or hard-boiled egg
- or: Chicory soup with pear, cream and green parsley
- or: Tomato-pumpkin cream soup
Main course: our pierogi boiled in hot water
Dessert: apple cake
And homemade plum compote (stewed fruit), white wine and homemade liquor

About Eataway
Shared meals in Poland are a magical affair. Families gather together to prepare and consume feasts of customary dishes, to experiment with new cooking ideas, to laugh and make memories.
Polish people adore to grow their own natural produce in their gardens or on their windowsills, to forage in the forest for mushrooms and herbs or to haggle with the village grandmas at the farmers' market. Whether you are a tourist or a local, the best way to immerse yourself in Poland's true spirit is to experience this magic of fresh produce and friends first hand. This wonderful community are encouraging you to do just that!
Eataway is the international family of food lovers (both creators and eaters) you need in your life. So, pull up a chair. You are invited to experience the joy of Springtime in the warming sun with new friends and family, not to mention a table laden with a delicious meal!
www.eataway.com // FB @eataway // IG @eatawaycom // +48 69327503