Polish Gingerbread Cooking Classes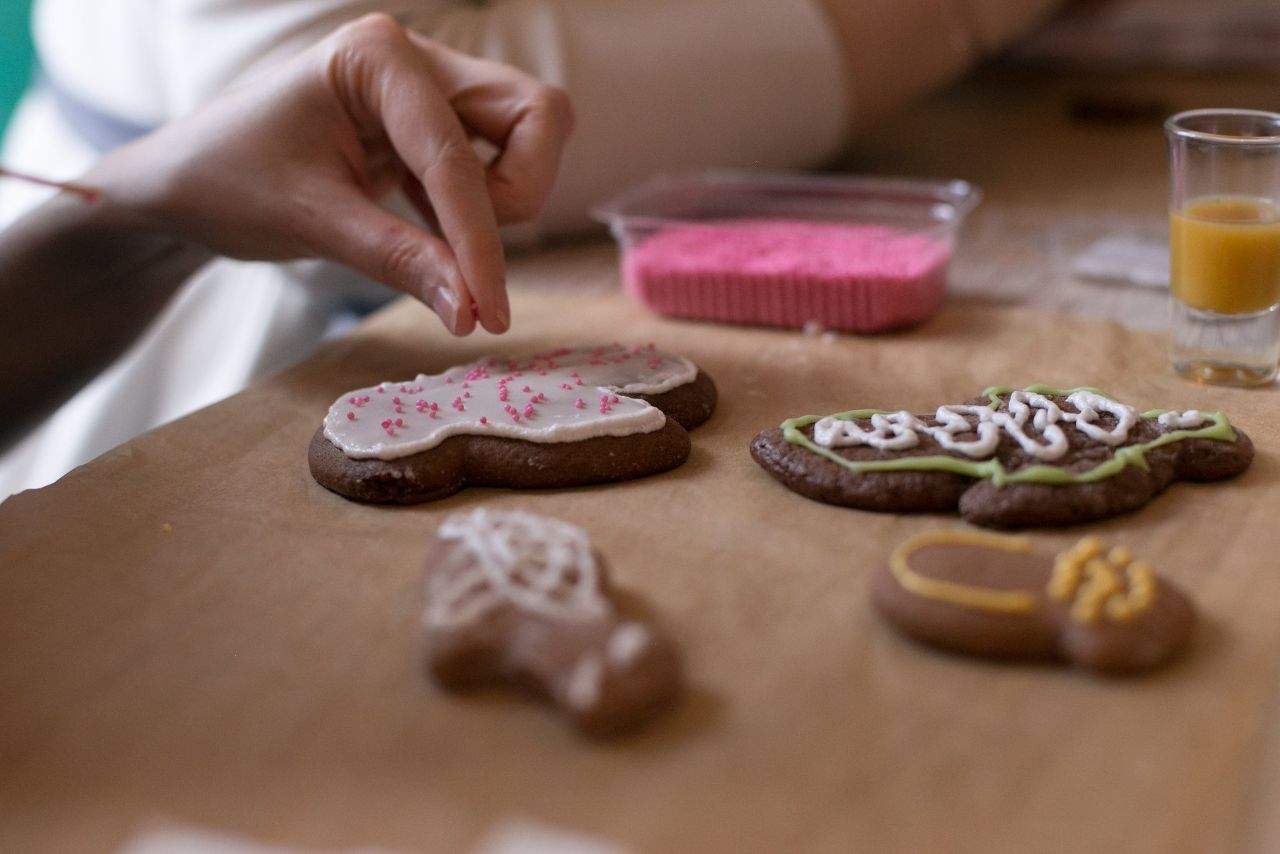 Join Marta and a host of now strangers / soon friends around a table laden with all the tools and ingredients you need to make your very own Polish Gingerbread! A flamboyant sculptor & cook - Marta is the perfect person to teach you how to mould your dough + you will even get to try some of her other famous Polish specialities for lunch such as a delicious soup & apple pie or cheesecake!
Her workshop aims to bring people together through the sharing of culture & food, the flavours of life. So, come along with some room in your belly, some room in your heart & prepare to have both filled.
Book your place // check out dates
Discover more unique local meals with Eataway
Held at Marta's Table in Salwator, or, if you're lucky at the cottage in Marcyporeba!


"Once upon a time, an old woman and her husband lived alone in a little old house. The couple had no children, and being lonely, the woman decided to make a boy of gingerbread. She carefully mixed the batter, rolled out the dough, and cut out out a very nice gingerbread man... Here comes the Gingerbread Workshop! Planning to visit Poland? Or you are already here in Krakow? Would you like to taste some delicious local specialities? Join us for the perfect kick-off to the holiday season! Work together with family or friends or strangers! Strangers are just the new friends you have not met yet : ) Get together to decorate a unique gingerbread house. We provide all the ingredients so that you can have a great time and go home with a marvellous gingerbread creation to enjoy throughout the Christmas season! Because of the limited number of spaces (10) we will probably live stream the cooking event so others who can't make it can still enjoy the workshop! All ages welcome : )"
MENU
Makowiec • Poppy-seed cake / loaf
Babka Wielkanocna • Polish easter cake
Mazurek • Shortcrust tart baked at Easter
Krowki • 'Little cows' candies"

About Eataway
Shared meals in Poland are a magical affair. Families gather together to prepare and consume feasts of customary dishes, to experiment with new cooking ideas, to laugh and make memories.
Polish people adore to grow their own natural produce in their gardens or on their windowsills, to forage in the forest for mushrooms and herbs or to haggle with the village grandmas at the farmers' market. Whether you are a tourist or a local, the best way to immerse yourself in Poland's true spirit is to experience this magic of fresh produce and friends first hand. This wonderful community are encouraging you to do just that!
Eataway is the international family of food lovers (both creators and eaters) you need in your life. So, pull up a chair. You are invited to experience the joy of Springtime in the warming sun with new friends and family, not to mention a table laden with a delicious meal!
www.eataway.com // FB @eataway // IG @eatawaycom // +48 69327503