"Krakow Bagel" Obwarzanki Cooking Classes
Tue 3rd
Dec
10:30 - 13:30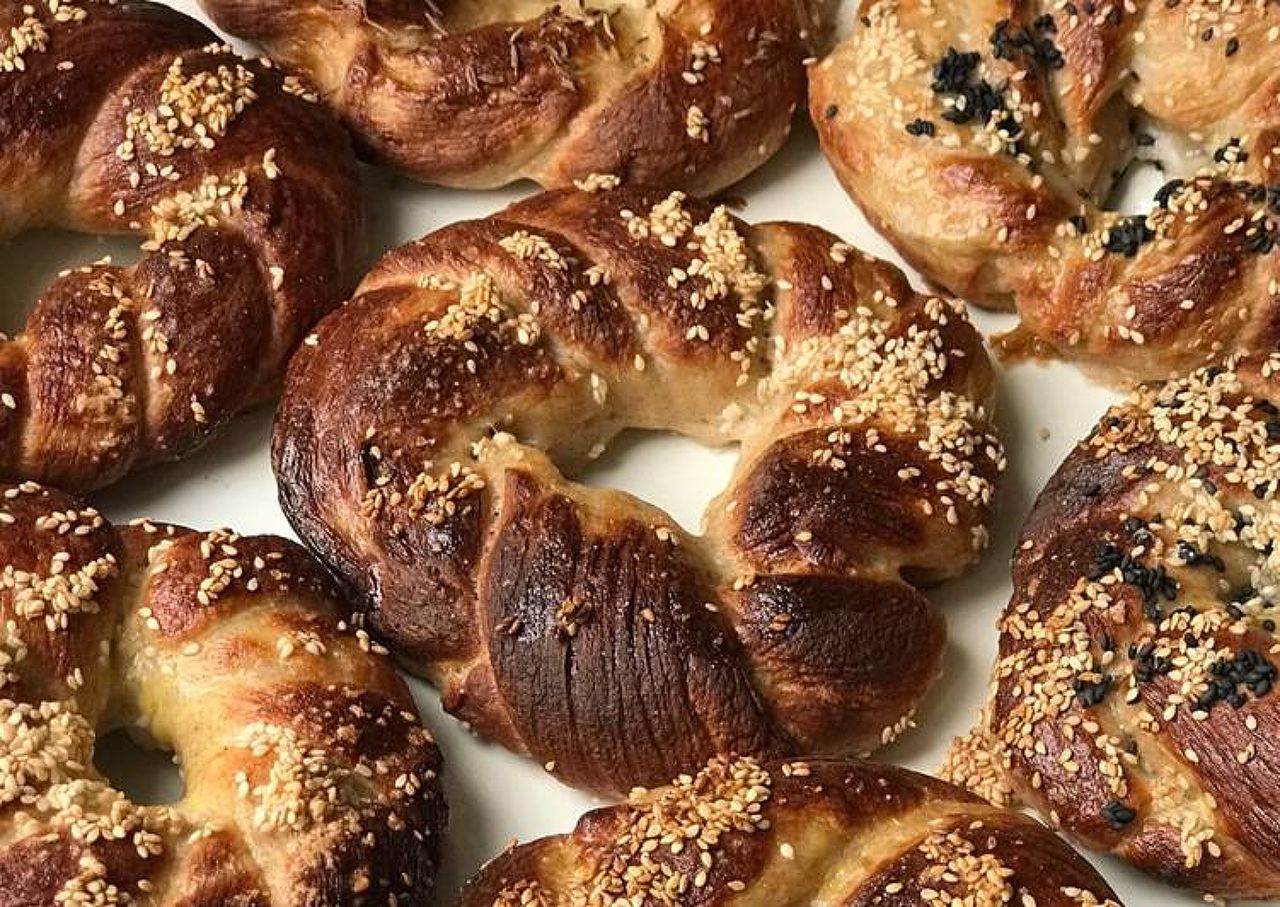 A delicious street food snack which can be found in strategically placed little blue carts all over the city, the traditional Krakowian bagel is not only historical and endemic to the city, but also bloody delicious! Baked fresh every day by early rising bakers, they are then distributed around Krakow to the iconic blue wagons from which gently smiling older ladies and gentlemen sell them to hungry passersby - staying put until their cart is empty, 7 days a week. Try them topped with poppy seeds, sesame, linseed, cheese or salt. Today, an average of 150,000 are sold in Krakow every day, while their 'bagel' brethren have long been popular in America, emigrating with Krakow's Jewish community to New York.
Join Marta and a host of now strangers / soon friends around a table laden with all the tools and ingredients you need to make your very own Obwarzanki! A flamboyant sculptor & cook - Marta is the perfect person to teach you how to mould your Krakow Bagels + you will even get to try some of her other famous Polish specialities for lunch such as a delicious soup & apple pie or cheesecake, with your own handmade obwarzanki for the main course!
Her workshop aims to bring people together through the sharing of culture & food, the flavours of life. So, come along with some room in your belly, some room in your heart & prepare to have both filled.
Book your place // check out dates
Discover more unique local meals with Eataway
Held at Marta's Table in Salwator, or, if you're lucky at the cottage in Marcyporeba!



About Eataway
Shared meals in Poland are a magical affair. Families gather together to prepare and consume feasts of customary dishes, to experiment with new cooking ideas, to laugh and make memories.
Polish people adore to grow their own natural produce in their gardens or on their windowsills, to forage in the forest for mushrooms and herbs or to haggle with the village grandmas at the farmers' market. Whether you are a tourist or a local, the best way to immerse yourself in Poland's true spirit is to experience this magic of fresh produce and friends first hand. This wonderful community are encouraging you to do just that!
Eataway is the international family of food lovers (both creators and eaters) you need in your life. So, pull up a chair. You are invited to experience the joy of Springtime in the warming sun with new friends and family, not to mention a table laden with a delicious meal!
www.eataway.com // FB @eataway // IG @eatawaycom // +48 69327503