March of the Dachshunds 2019
Sun 15th
Sep
11:30 - 14:00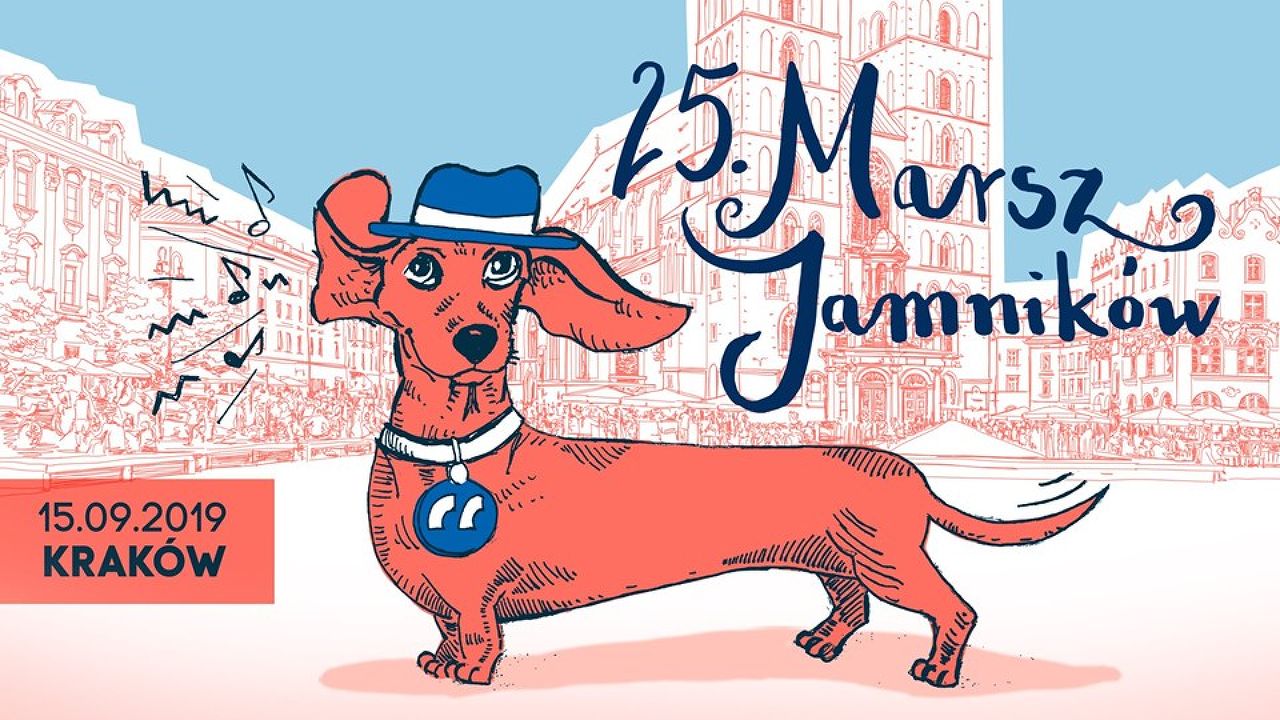 Dachshund lovers and enthusiasts from across the globe will gather with their pups in Krakow this year for the 25th time! As every year, they and their kiełbasa shaped pups will share a beautiful and very special afternoon walk, forming a colourful procession with sausage dogs (although no one is excluding the non-sausage shaped dogs) that will wander joyfully from the Barbican to the Main Square. And just because they can, many of the animals (both dogs and humans) in the march will be wearing very silly costumes.
While Dachshunds, their lovers and supporters will be having fun, so will some other kinds of dogs who don't get the attention they deserve. This march is also the background for an action to help abandoned shelter dogs to find new homes. While these dogs will get a great day out of their sad conditions in the overcrowded shelters, Radio Krakow will be there to encourage people to let themselves fall in love with these wonderful furry friends, searching for kind people to give these pups a safe and loving new home through adoption.
Program:
11.45 - gathering under the Barbican
12.00 - march along Ulica Florianska to the Main Square
12.20 - Main Square, stage near the Town Hall: final of the adoption action, settlement of the dachshund competition
From 10.00 to 14.00 - stands around the stage: free advice from dog experts, collection of dog food from Małopolska shelters"