2nd Jurassic Wine Picnic // II JuRajski Piknik Winiarski
Sun 18th
Aug
12:00 - 18:00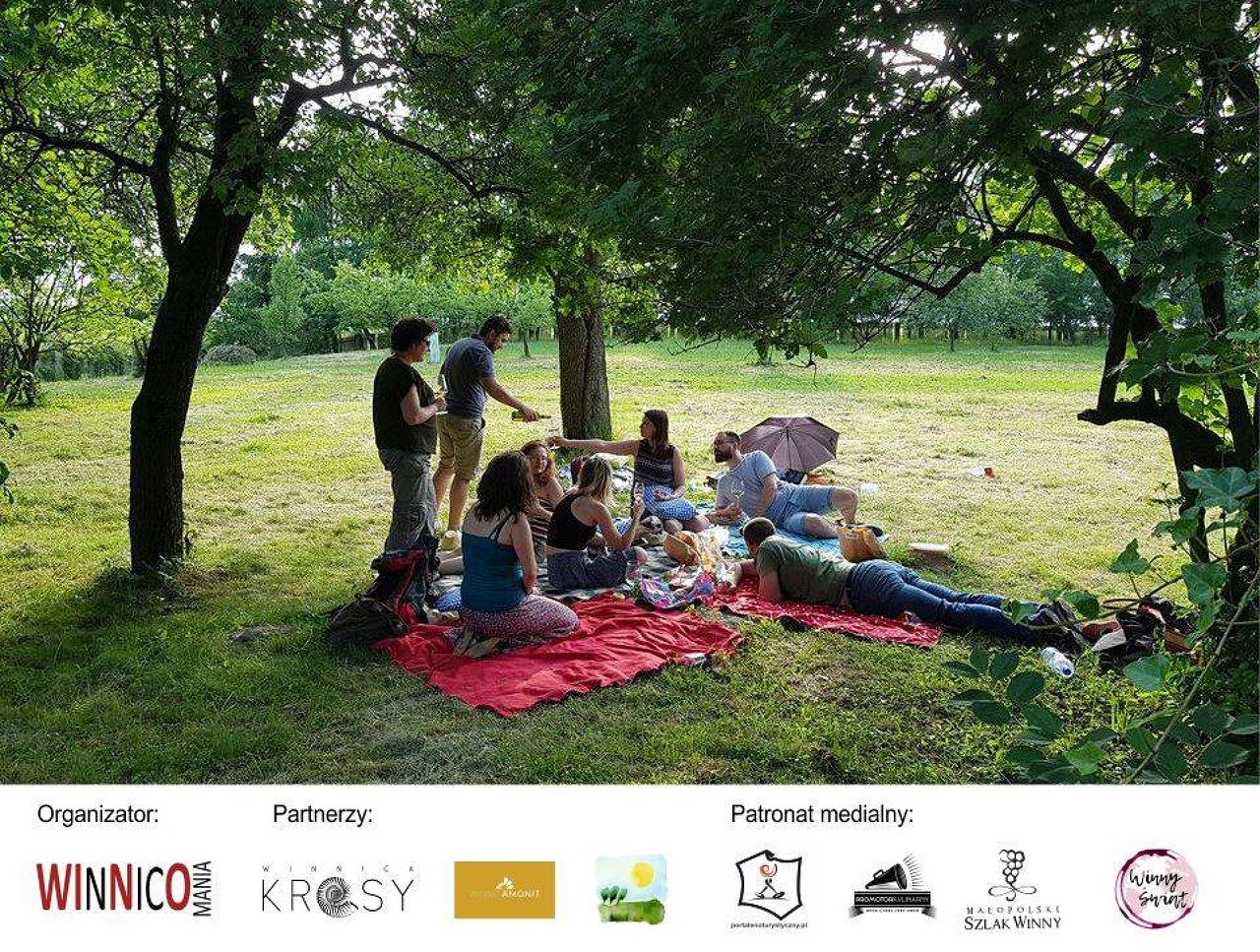 Winnicomaniacy are about to set off for a second wine picnic in the paradise of Jura Uplands just outside of Krakow.
All in one time and place you will be able to enjoy wines from three Jurassic vineyards - in wonderfully hospitable thresholds and Plein-airs. The vineyards joining us this year will be Winery KRESY, Winnica Słońce i Wiatr and Winnica Amonit. You can't miss it!
Wine, vineyards, good food + picnic idyll = the finest plan for a lazy Sunday. Come solo or in the company of friends, acquaintances, family, beloved pet. There is a place for everyone. And for the more active and curious, a tour of the vineyard, visiting the winery and endless conversations by the vine, about the wine.
We are preparing for you special picnic packages that will allow you to spend the whole unforgettable day with us. In the Winnicomaniac picnic package you will receive: - bread and oils - a picnic toolbox; blanket and cushion (note! these cushions are Made in Winnicomania - beautiful) - picnic glass - 6 glasses of wine to taste, 2 wines from each vineyard - a good dose of knowledge and curiosities for those who decide to visit the vineyard with us and wine cellars (first course at 13.30, second course at 15.30) - unrestricted access to relaxation and rest anywhere; vineyard, orchard, meadow available - beautiful vineyards - great atmosphere and good fun - it is possible to buy an unlimited number of bottles directly from winemakers (blankets, pillows and glasses for use on-site)
Additionally payable: delicious surprises prepared by the hosts;) individual purchase of bottles Lazy Sunday wine? Only from Winnicomania.
ACCESSIBILITY
parking available on-site, also very good connection from Krakow duration of the event:
12.00 - 18.00 in the above time interval arrival and departure at any time location: Winnica Kresy, Stoki-Kresy 35, 32-043 Skała