17th Pierogi Festival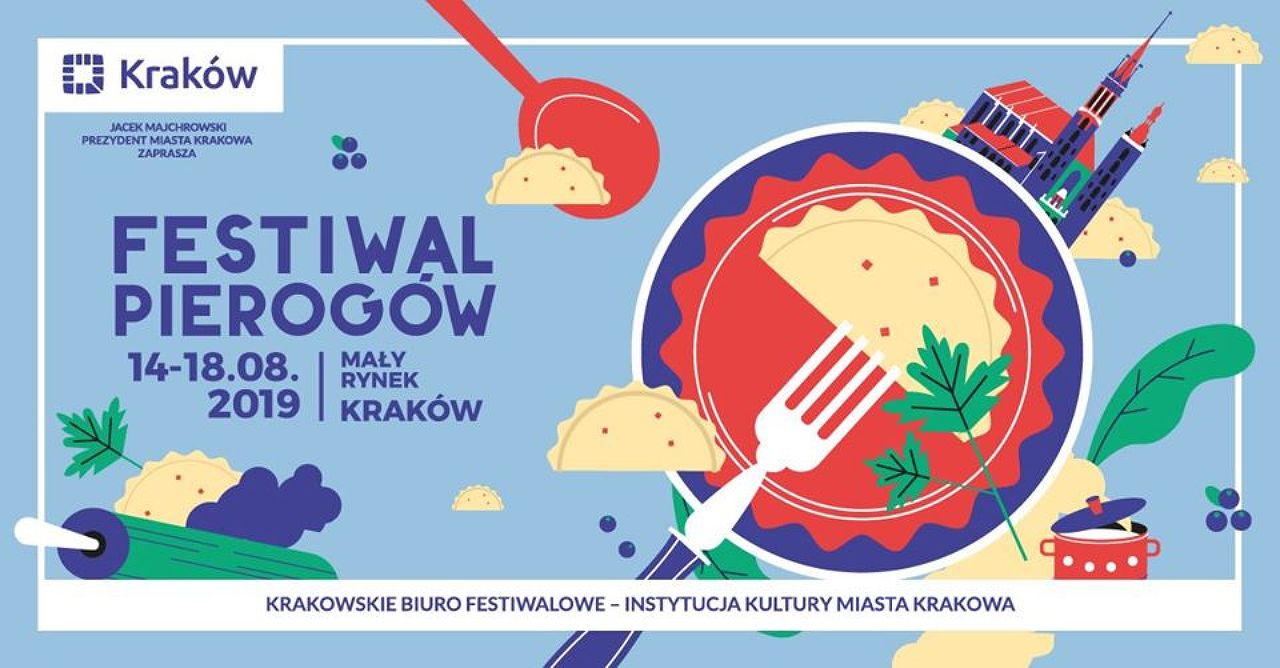 It's time for Krakow's tastiest festival, the 17th annual Pierogi Festival to take over the Old Town's Mały Rynek with an epic Polish feast of truly delicious proportions!
Polish cuisine starts and ends with pierogi. From August 14-18, 2019, tasty aromas will float across the Small Market Square: meat stuffing with golden onion, spinach, sweet cheese or blueberries, all the traditional flavours, along with modern styles with international ingredients and sweet, sticky luxurious pierogi for dessert. Deep-fried, sauteed, boiled, steamed and fresh. Small, regular and gigantic.
In addition to the traditional several days of feasting and culinary workshops, a rich artistic program is waiting for us. As every year, we will taste dumplings from Krakow's various pierogi experts (restaurants, cafes, caterers, producers etc) which will compete for two prizes: the statuette trophy of Saint Jack with Pierogi awarded by the jury and the audience award - the statuette trophy of Casimir the Great. Everyone who visits Mały Rynek can taste the products offered and fill in the competition form to cast their vote for the best dumplings. The winners will be announced on August 18 at noon.
Each festival day we will not only eat with pleasure but also make dumplings with pleasure. On August 16 and 17 at 12.00, 14.00 and 16.00, as well as on August 18 at 13.00, 14.30 and 16.00, you can take part in free pierogi making workshops - easy for some, difficult for others, but satisfying and delicious for everyone.
August 15 is the day of the 'Miraculous Power of Bouquets'. As part of the event accompanying the Pierogi Festival, floristic shows, artistic performances and a competition for the most beautiful herb bouquet will take place on stage. During the feast there will be concerts from bands presenting different musical styles.
16.08, 20.00 – Concert: Buskers Band
17.08, 20.00 – Concert: Muzyka Końca Lata
18.08, 20.00 – Concert: Hard Times - fanpage
This festival is organized by: the City of Krakow, Krakow Festival Office, Krakow Merchant Congregation.