Summer Jazz Festival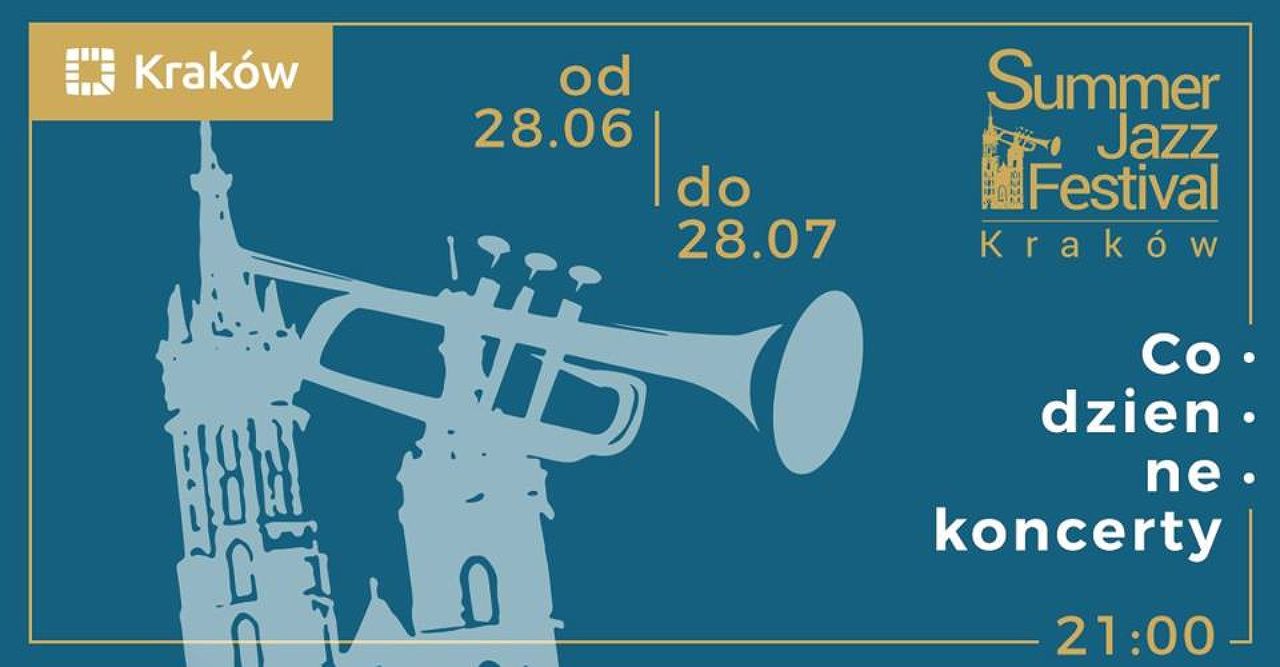 Piwnica Pod Baranami's Summer Jazz Festival was organized for the first time in 1996 during celebrations for the iconic Krakow bar's 40th anniversary. Witold Wnuk - founder and director of the Festival, inspired by the legendary Piotr Skrzynecki, decided that there should be every year a cycle of daily concerts during the month of July at Piwnica Pod Baranami.
Each year the Festival expanded their programme from the 31 daily concerts at Piwnica to include even more additional events in public spaces and special venues all over the city.
Every year this festival presents about 60 concerts with approx. 300 artists from Poland and abroad. The total number of spectators is around 40.000. This is the biggest Jazz Festival in Poland and one of the biggest in Europe.
Ticket Prices:
Piwnica pod Baranami - daily concerts at 9pm. Tickets: 60 zł
Harris Piano Jazz Bar - daily concerts at 9:30pm, Tickets: 40 zł
Piec Art - concerts at 9, Tickets: 30 zł
Alchemia and Academy of Music Concerts: 40 zł
Final Concert: 80 zł
Concerts of Nigela Kennedy & Mike Stern - 170 & 220 zł
Concerts of Jazz violinists in Studio S5 Radio Kraków - Free Entry
Special Concerts w Manggha Museum - 120 zł
---
07.07 | New Orleans Sunday
12.00 - 16.00 | Concerts in cafes on the Main Market Square and in front of Galeria Krakowska
Beale Street Band, Jazz Band Ball Orchestra, Boba Jazz Band, Old Metropolitan Band, Swing & Sway
17.00 | New Orleans parade
18.00 | Concert on the Main Square
Wayne Ellington, Jan Ptaszyn Wróblewski, Wojciech Karolak, Przemek Dyakowski, JBBO