Kraków Traditional Cuts-Out - Krakowskie Wycinanki
Tue 21st
May
14:00 - 16:30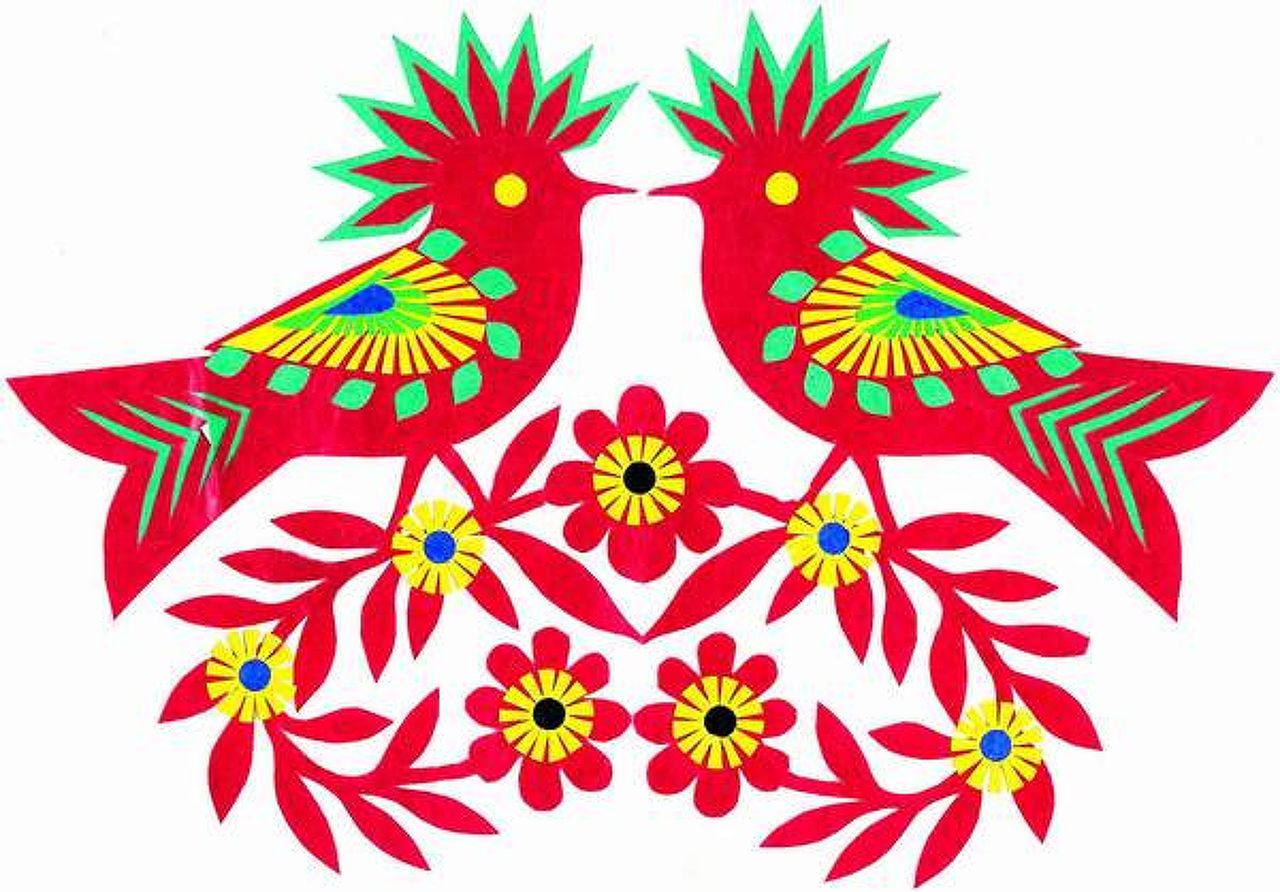 Krakowian Traditional Cut-outs - Workshop

The visit to the Ethnographic Museum in Cracow will be focused on cut-outs originating from Cracow Region. It will be an extraordinary occasion to see not only cut-outs presented on the permanent exhibition but also those unavailable for every-day viewing, kept in Museum's storerooms.

The visit will also be an opportunity to discover and compare cut-outs characteristic to various regions of Poland and learn about their purpose. In the workshop part of the visit each participant will create their own cut-out following the traditional rules of the art. Then, to add a modern twist, participants will be encouraged to create a cut-out inspired stencils which will then be used to decorate individual backpacks.

The meeting will include: a tour of the museum, particularly to the parts with paper crafts, folklore cut-outs; a presentation of those crafts which are not accessible to the larger public; hands on crafts workshop - you can make your own cut-outs!; tea, coffee, cakes

Venue:
The Ethnographic Museum in Krakow,
Wolnica Square 1, Krakow
Event will be held in English.
Please register for this great event - biuro@interkulturalni.pl sending us your name and the country of origin.
After registration your attendance will be confirmed as there are limited places. Please come for the event with your ID/TRC/PRC

Wersja polska

Na wydarzenie wymagana jest rejestracja na adres biuro@interkulturalni.pl. Wysyłając maila należy podac imię, nazwisko i kraj pochodzenia. Z powodu limitowanych miejsc zaproszenie na warsztat zostanie potwierdzone. Na miejscu należy mieć ze sobą dowód osobisty lub inny dokument.

Warsztaty Krakowskie wycinanki będą zogniskowane wokół wycinanek z terenów zamieszkałych przez grupy etnograficzne Krakowiaków Wschodnich i Zachodnich. Ich uczestnicy zwiedzą te części stałej wystawy Muzeum Etnograficznego, które poświęcone są wycinankom lub wykonującym je osobom. Zobaczą wycinanki niepokazywane na co dzień, wyciągnięte z muzealnych magazynów. Porównają wycinanki z różnych regionów Polski, poznają sposoby, okoliczności i motywy ich wykonywania. Tradycyjnymi technikami stworzą własne wycinanki. Zdobyte umiejętności wykorzystają w duchu etnodizajnu do wykonania szablonów i odbicia z nich wzorów na płóciennych plecakach.
W ramach warsztatów uczestnikom zapewni się: zwiedzanie tych części wystawy, w których znajdują się wycinanki; prezentację nieudostępnianych na co dzień wycinanek z kolekcji Muzeum; działania plastyczne - tworzenie własnych wycinanek (z elementami integracji grupy); komplet materiałów plastycznych; poczęstunek dla uczestników.
Zajęcia odbywać się będą w języku angielskim.
Miejsce:
Muzeum Etnograficzne im. Seweryna Udzieli, Plac Wolnica 1, Kraków

Warsztaty są realizowana w ramach projektu "Małopolska Przyjazna Cudzoziemcom", prowadzonego przez Małopolski Urząd Wojewódzki w Krakowie w ramach Funduszu Azylu, Migracji i Integracji.