Arias of the World's Operas - Moniuszko - Opera krakowska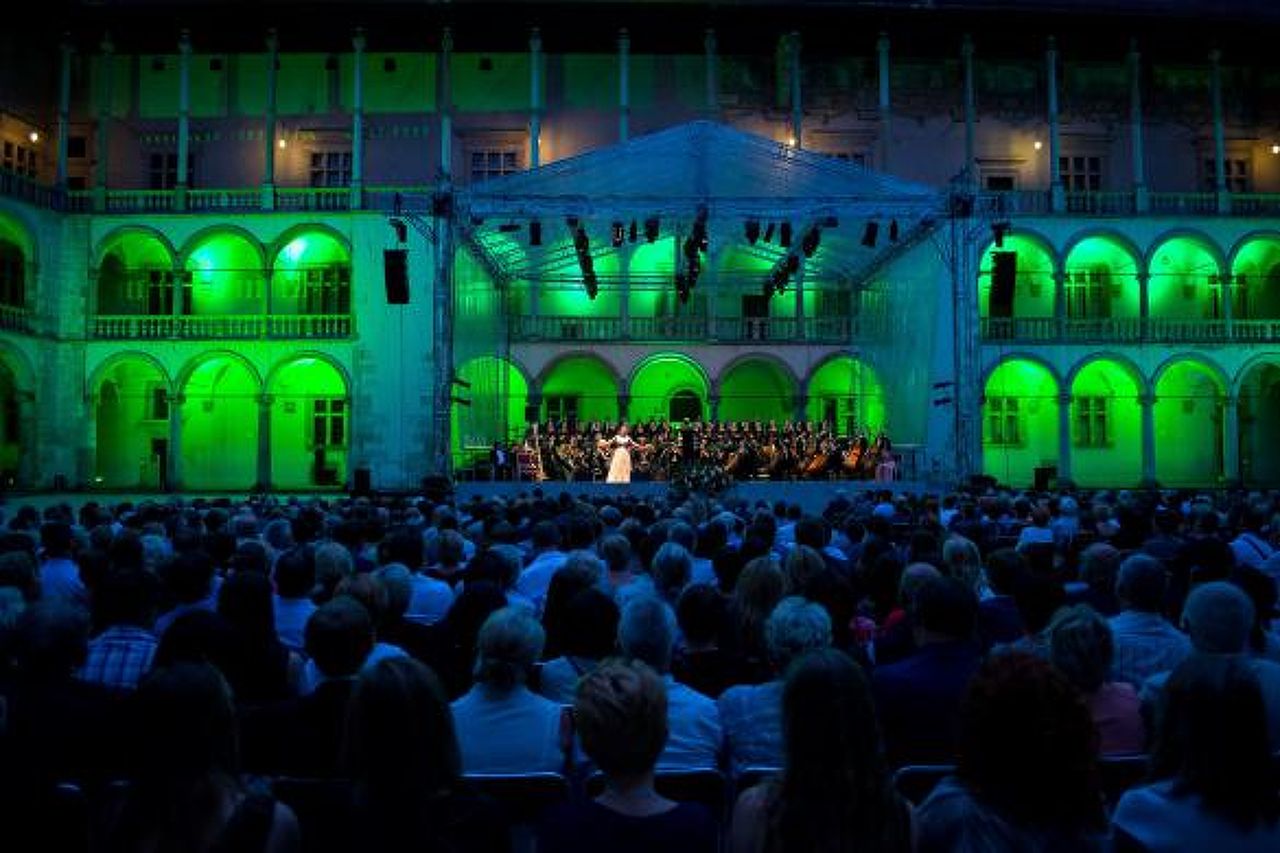 The "Arias of the World's Operas" concerts are a permanent feature of the Summer Opera Festival organized annually by Opera Krakowska.
This year, they will be dedicated to Stanisław Moniuszko as part of the nationwide celebrations of the Year of Moniuszko and will be performed in the place of the pulse of history of our Homeland - Arcaded Courtyard in Wawel. In "Arias of the World Operas" there were artists of this measure, such as Piotr Beczała, Aleksandra Kurzak, Artur Ruciński or Edyta Kulczak. Two evenings in Wawel, on 23 and 24 June, will have the character of a solemn Moniuszko opera gala. In addition to well-known in the minds of music lovers arias "The Haunted Manor" or "Halka", less well-known fragments of operas "Verbum nobile", "Countess" or "Beata" will also be heard, whose concert performance inaugurated the Krakow Opera season with the 2018/2019 artistic season and was a prelude for the grand celebration of the Moniuszko Year.