Rethinking Islam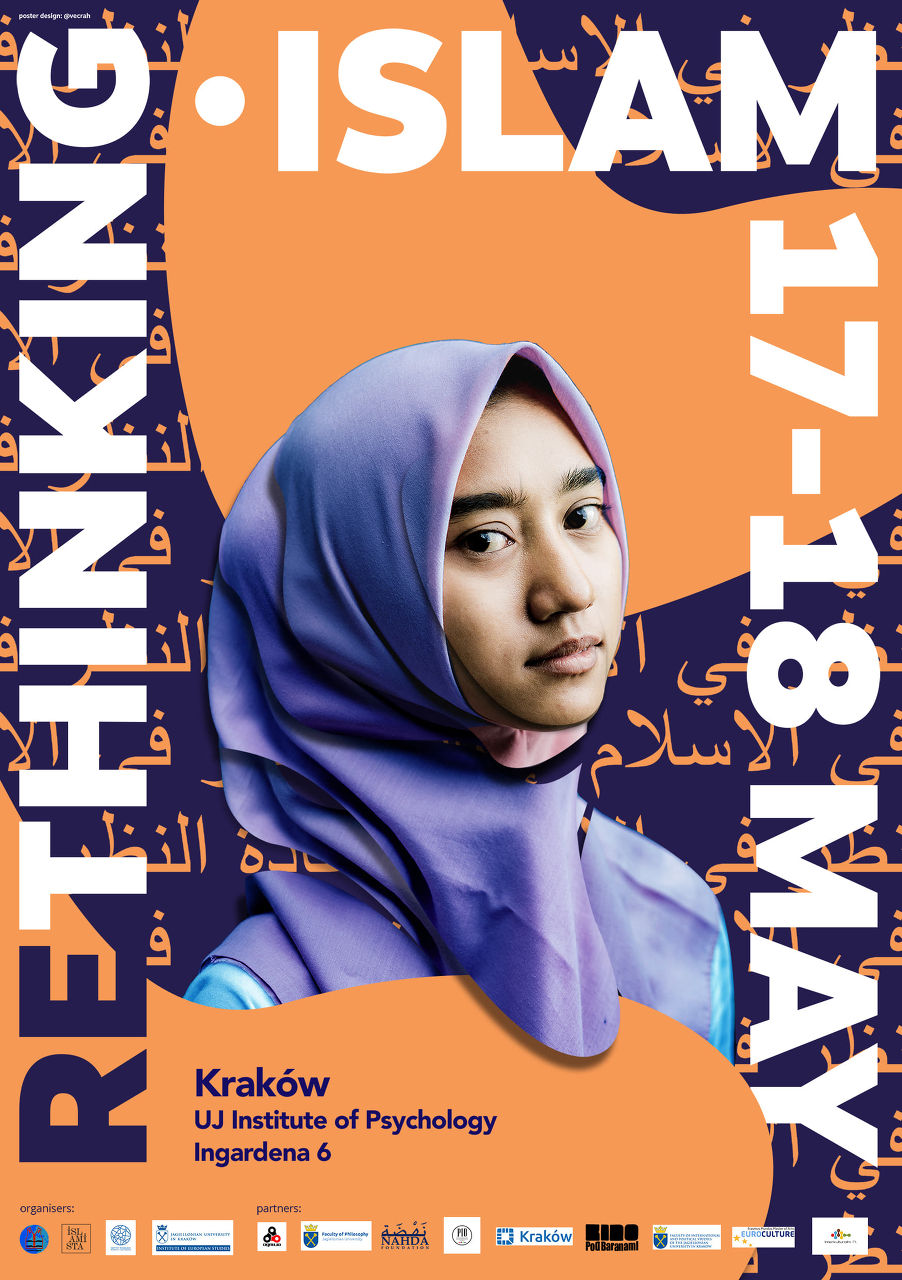 The biggest event about Islam in Poland. Rethinking Islam starts on 16th May in Krakow
Who are Muslims? What are their beliefs and values? What questions would you like to pose about Islam, to Muslims, to researchers and community leaders? What are the challenges associated with Muslim migration to Poland? "We are not afraid to address these difficult questions we want to build an open and secular community in Krakow with Muslims and non-Muslims" – said the organisers of Rethinking Islam.
The Rethinking Refugees initiative together with the creators of Islamista Blog is inviting you to take part in the most significant event in Poland focused on the topic of Islam. The event will take place between 16th-18th May at the Institute of Psychology, Jagiellonian University (Ingardena 6), Krakow. The event includes a wide range of expert discussions and workshops with the participation of academics, civil society and professionals, with an emphasis on representing Muslim voices from all of these spheres.
The event is yet another way to facilitate integration and create awareness about cultural diversity in Cracow. Together with the representatives of the Muslim community, specialists from Poland, Europe, and the Middle East, as well as the representatives of grassroots movements, the most critical questions about Islam, will be addressed. Is it possible to talk about "Polish Islam"? What does the life of a Muslim look like? What problems and challenges are Muslims facing when migrating to Poland? Who are Muslim fundamentalists? How can we increase tolerance towards Muslims?
During the event leading researchers from Poland and abroad – among them Hosn Abboud, Rocio Daga, Katarzyna Górak-Sosnowska, Agata Skowron-Nalborczyk, Małgorzata Kossowska – will present their research and answer questions about Islam, a topic that is burdened with complexity and contestation. The last panel discussion will conclude with a debate on the representations of Islam in the media with the participation of journalists on Saturday, 18th May.
The participants of the event will hear stories of Muslims, such as the story of a defender of human rights from Tajikistan, Muazzamakhon Kadyrova, who had to flee her country after defending people from a local Muslim party accused of terrorism. The participants will also have the opportunity to listen to what Mufti Nedal Abu Tabaq, the head of the Muslim League in Poland, has to say about Muslim life in Poland.
Furthermore, a series of workshops will be held in parallel at the Institute of Psychology, UJ, on Saturday, 18th May for children and adults. The workshops will focus on different forms of Islam through the medium of art, calligraphy, story-telling and personal narratives. Other workshops are more remedial in nature and tackle issues like Islamophobia, interfaith dialogue and tolerance education. The aim is to personalise Muslim narratives, circulate best practices, try out new ideas, discuss challenges and ways to engage in positive collective action. The entrance to the panel discussions as well as the workshops is free of charge.
The event will open on 16th May at 18:00 in Kino pod Baranami with the screening of the movie "Where Do We Go Now?" by Oscar-nominated Lebanese director Nadine Labaki. The film screening will be followed by a discussion.
In addition to the main events, an Iftar will be held on Friday evening, 17th May, in Spółdzielnia Ogniwo at Paulińska Str. 28. This is the first meal Muslims eat on breaking their fast during Ramadan. It will be an opportunity to meet Muslims from Cracow who are currently experiencing the period of Ramadan and at the same time enjoy delicious Middle Eastern (but not only!) specialities.
Supported by: Institute of Psychology, Institute of European Studies, Euroculture, UJ , City of Krakow, Otwarty Krakow, ODIHR(Office for Democratic Institutions and Human Rights), Information Point for Foreigners, Interculturalny.pl, Nahda Foundation, Ogniwo, Kino Pod Baranami,
The full program of the event can be found on islamistablog.pl
Follow the event on Facebook: www.facebook.com/events/1031001310623542/
Contact for media: islamistablog@gmail.com / tel. (+48) 505-869-672